Top 5 Blackberry Storm Downloads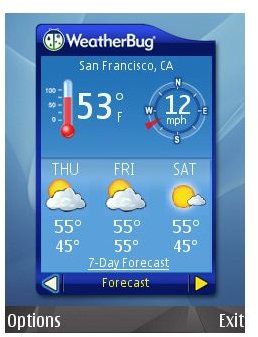 Blackberry Storm
You can't just stick with the default Blackberry Storm applications if you want to get the full worth of your Blackberry Smartphone. Around the world wide web, there are a lot of useful apps that you can download according to your interests and needs. For a start, here are 5 recommended Blackberry Storm downloads that you should definitely check out.
WeatherBug
WeatherBug is an essential mobile application for Blackberry users who always want to be updated with weather information. It shows the user the weather conditions in their area or a user-specified locale in a dynamic manner. The WeatherBug icon changes accordingly depending on the current weather conditions. It's a nice touch to keep users informed with just a glance. The reliability of the weather information for this app lies in its source, which is the WeatherBug Network. Claiming to be the largest and most technologically advanced system for weather monitoring in the world, the WeatherBug Network guarantees users that they provide the most reliable weather condition reports available. Whether this is true or not, the fact still remains that the WeatherBug application is one of the most useful and efficient Blackberry Storm downloads you can get.
Beyond411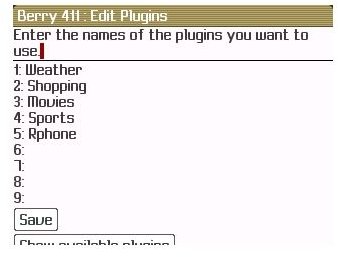 You already have weather monitoring covered with WeatherBug, so now it's time to focus on navigation. Locations can be easily found with the help of GPS technology. The Location Search feature provides information to the user about local establishments like hotels, restaurants and residential buildings. The search results come fast and directions between two points can also be delivered in a matter of seconds. Beyond411 is definitely one of the most useful Blackberry Storm applications, free or not.
Kobo eBook Reader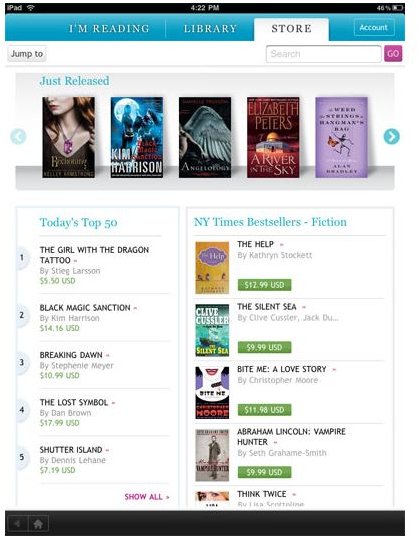 This application is a must-have for people who love to read. The Kobo eBook Reader accesses the Kobo eBook store to give users the capability to choose among thousands of titles from hundreds of authors, all from the comfort of wherever they are currently. Users can build their own library right on their Blackberry Storm, plus they can bookmark pages, chapters and specific stories with this application. It also has a social aspect where users can rate books, comment on them and share their favorites with friends and relatives. It's a book lover's dream in the palm of their hand.
Viigo
Viigo is a mobile RSS reader that offers more than just feeds from your favorite websites and blogs. It also includes information on weather, financial data, sports schedules and flight updates. It's a one stop shop for all the information you need in your daily grind. Viigo is available on multiple platforms but this one for the Blackberry Storm is a little different. It uses the Storm's specialized capabilities like the accelerometer and the touchscreen to let users get a user interface experience that they can't get from other versions of Viigo.
YouTube for Storm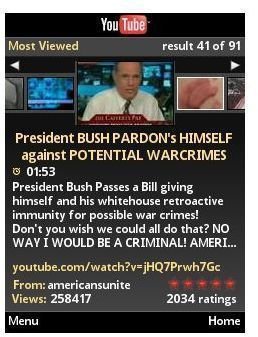 For idle moments or situations when you are forced to find ways to entertain yourself, a mobile application that gives you access to YouTube videos through a clean and simple interface is a gift. YouTube for Storm brings all the weird and interesting videos on the largest video sharing website in existence to your mobile device. Performance is great, thanks to the simple user interface that doesn't hog your Blackberry Storm's memory. The clean interface also gives users an easier time to navigate and browser through YouTube videos. It's a straight-to-the-point time killer that guarantees a fast and smooth navigation experience.
Check also the Free Blackberry Storm Downloads, BB Storm Free Games and Sources of BB Storm Themes.