Guide To BlackBerry Music Streaming And Playback Apps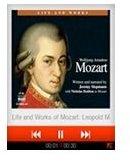 What Is the Best BlackBerry Music Player App?
The best thing about MP3 players is that you can take them anywhere you want to go – there are even specialist devices that allow for use underwater!
Mobile phone devices obviously don't have this advantage – but they do have the bonus of being able to playback streamed content from a variety of online sources, not to mention act as portable network radio receivers.
That's three ways of using your BlackBerry as a music player we've covered already – hardly surprising as the number of apps available for these devices from RIM is steadily growing. Whether you intend to just playback MP3s, stream or listen to the radio, there is a great selection of suitable mobile apps for all of these tasks.
MP3 Playback
Your first option for a BlackBerry music player is of course MP3 – a BlackBerry device comes preinstalled with a media player that can be used to playback MP3 files, and these can either be saved to your phone or removable memory card.
Playback is then possible via your media player app, and in most cases the one provided as part of the included software on your phone should be enough.
You might also opt to keep a good selection of tunes on your BlackBerry device at all times – an up to date version of BlackBerry Media Sync can be very useful.
Internet Radio
While listening to FM radio might be preferable in many cases – the following suggestions all rely on you having a generous data plan on your BlackBerry – sadly not all RIM handsets have an FM receiver.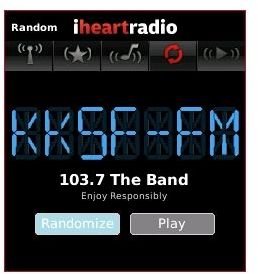 The result of this is that alternatives must be found if you want to listen to the radio. One great choice is iHeartRadio, a BlackBerry music and talk radio streaming app available from everythingberry.com. This is a great free app that features 250 stations across a range of genres, with the added benefit of being compatible with 7130 BlackBerry devices as long as your handset is on OS version 4.2 or later.
Give my review of iHeartRadio the once over, then make up your mind!
Coming somewhere between Internet Radio and Streaming Content is Last.fm, the popular online "station" that plays back tunes that it guesses you will like based on previous selections.
While there is no way to accurately set up a Last.fm account via your BlackBerry, once you have done this on your PC (simply go to Last.fm to create a free account and choose some favourite songs – the website does the rest!) you can download a Last.fm app and begin using your BlackBerry as a music player.
Streaming Content
Along with Last.fm, you might wish to consider a more home-grown selection of tunes to stream. Didiom allows you to stream tunes from your own PC across the web, so that you can listen to them on your BlackBerry whenever you're ready.
Didiom works by providing desktop and mobile players for your PC and BlackBerry, facilitating both the streaming of content from one to the other as well as allowing you to purchase further tracks.
You can download this app from www.didiom.com/download - note that there is an annual fee of $9.99 for the premium option which allows unlimited streaming; the free option allows the streaming of just 5 tracks from your PC music library.
You might also take the time to read my Didiom review of this mobile app so you can decide whether it's for you.