How to Sync BlackBerry with Outlook 2007 with BlackBerry Desktop Manager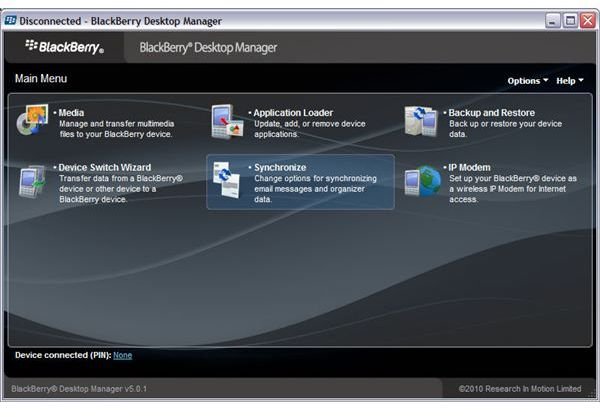 How to Sync a BlackBerry with Outlook 2007
One of the many benefits of having a BlackBerry is to turn it into your own mobile mini-computer. It's very common for people to sync a BlackBerry to Outlook 2007 in order to maintain their calendar, contacts, memos, notes, and more. Once configured, all you have to do is plug the BlackBerry into your PC via a USB cable and it does it all for you in just a few seconds. In this article, we'll discuss how to sync BlackBerry to Outlook as well as what to do if it won't sync.
BlackBerry Desktop Manager
Before you can sync a BlackBerry to Outlook, you need to download the BlackBerry Desktop Manager software. It's a free download and only takes a few minutes to install, but it's what you need to recognize your BlackBerry as new hardware and to interface between your computer and the smartphone.
In my experience, it's best to go to the official BlackBerry website and download the latest version of BlackBerry Desktop Manager. The reason for this is that sometimes newer smartphones won't work properly with older versions of the Desktop Manager software. It never hurts to have the most up to date software installed. I've seen it happen where people upgraded from an older BlackBerry to a newer one and their sync wouldn't work until the Desktop Manager software was updated, too.
How to Sync BlackBerry with Outlook 2007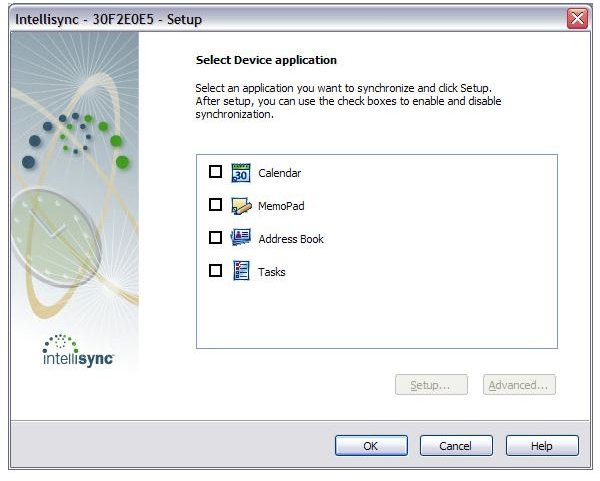 With the BlackBerry Desktop Manager software installed and your smartphone connected, just follow these steps to sync your Outlook 2007:
From the main menu, click Synchronize.
In the next window, make sure the box for Synchronize organizer data is checked.
On the left side menu, click Synchronization.
Check the box next to Calendar.
When prompted to Select a desktop application, choose Microsoft Outlook and click Next.
Select the synchronization direction (one way, two way, etc) and click Next.
Select the proper Outlook user profile and set the calendar date range, then click Next.
Click Finish.
Repeat steps 4-8 to sync the MemoPad, Address Book, and Tasks, if desired.
Once you have all your options set, just click the Synchronize button and it'll start running the sync. After that, it will automatically sync whenever you plug in the BlackBerry while Desktop Manager is running.
BlackBerry Desktop Manager Troubleshooting
If the steps above do not seem to work, there are a variety of things that could be causing problems. Here are a list of the most common reasons for BlackBerry sync not working, and solutions for how to fix them:
As previously mentioned, make sure you have the most current version of the BlackBerry Desktop Manager software installed.
Do a hard reboot of your BlackBerry by removing the battery for a few seconds and then powering it back on.
If prompted, update the software on your BlackBerry phone via Desktop Manager. It should check for updates when you connect the phone with the USB cable.
Run Microsoft Update to make sure you have all of the current updates for Microsoft Outlook.
Rebuild your Microsoft Outlook user profile by going to Control Panel - Mail - Show Profiles. Make sure Use Cached Exchange Mode is not checked, as this has been known to cause problems.