BlackBerry PDF Reader: A Mobile Tools Analysis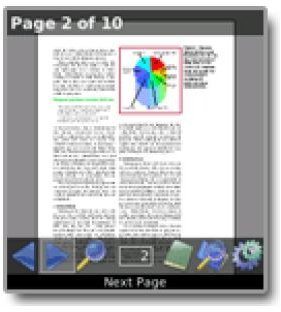 Introduction
I find it kind of odd that BlackBerry devices are not shipping out with any kind of support for Acrobat PDF files; after all, the document format is standardized on a de-facto basis across the computing industry – popping up on websites, software documentation: wherever you call it, you'll basically find it waiting. Research in Motion, the creator and distributor of BlackBerry products, is already packaging editors for Microsoft Office documents on new handsets, so why not add PDF viewers as well?
That being said, you still have a few options to make up for this fault – and except for certain specific cases, it doesn't take a whole lotta dollas in order to do so. Herein, therefore lies a short analysis of three vastly-different PDF-related options for your BlackBerry and the hits and misses thereof…
BeamReader PDF Viewer
_
Approx. Retail Cost: $14 USD
As one of the first BlackBerry PDF readers to hit the platform, BeamReader certainly has a lot going for it. Rendering of PDF documents within the BeamReader app is handled right on the device without using your data plan or making any visual errors compared to how the same document looks on your home PC.
Or so one would think: users reporting on this utility have reported every kind of experience, both good and bad. And when this program is bad to these guys, it's real bad: unaccepted activation codes, performance issues, not rendering the next page correctly and difficult navigation across lengthy files. In some cases, formatting quirks overpowered the rendering and showed up as total gibberish.
In my testing, I found at least one of these problems to be evident: BeamReader does not support automatic page scrolling, so you must press the trackball/trackpad/etc. in order to call up the toolbar and use the navigation arrows to proceed through your PDF files. That being said, you can in fact use the N and P keys to do the same task, but I find it to be more intuitive to scroll through files the most logical way possible, and keypress/toolbar-based scrolling just doesn't fly with me. Aside from this minor quibble, my test file loaded just perfectly and I saw no other concerns on my end, but nonetheless the caveat emtor principle applies where some people report problems, the interface bumps around and more intuitive options exist.
RepliGo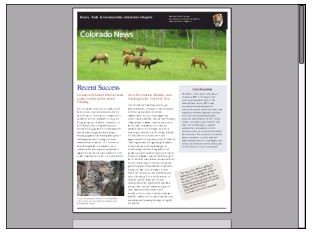 Approx. Retail Cost: $15 USD
My next selection, RepliGo PDF Reader, fares much better in the ease-of-use department and functions just as efficiently in document rendering as BeamReader, perhaps even a little better as it can handle a lot of PDF files that BeamReader cannot. Users have reported an ability to handle almost every single PDF some of them have thrown at this particular app. Not only that, but the experience is much more professionally-minded for the business users who may be looking to make use of a PDF reader for any genuine purpose, especially in regard to providing corporate or business professionals and managers with an easy way to go paperless with their documentation (and thus be easier on the environment). In my short experience with RepliGo, the load time for my test file was incredibly quick – the file only took a few seconds to load all nine pages worth across the entire document. Additionally, the software provides virtually all the expected features including screen fit, password-protection handler and mailbox integration with full native-processing mechanisms built in.
Docduments to Go Premium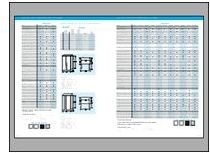 Approx. Retail Cost: $50 USD
Okay, so this is admittedly a rather expensive option if you're just using PDF viewing capabilities; however, Documents To Go Premium does so much in addition to the PDF To Go app that it's almost not even fair to put it in here with the other choices. Yet it's more than worth it, as this bag of goodies can also handle all your Microsoft Office files without having to be in front of your PC, making the entire package a handy go-to for even the most seasoned road warrior. In the case of the PDF reader component, you get a zippy, quick-loading PDF reader on par with RepliGo as far as navigation and rendering is concerned; In fact, Documents To Go appears to use much of the same tech and user interface mechanisms – or at least function at a similar level – as RepliGo for its PDF reader so what applies there subsequently applies here as well. Simply put, if you would rather pay for a complete document-handling package than just a PDF reader, then Documents to Go Premium is your best bet.