Premium BlackBerry Themes: Which Ones are Worth Your Money?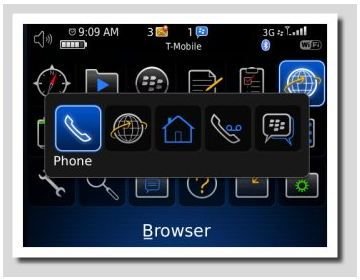 Basic Business
Basic Business is one of the best downloads among premium BlackBerry themes. It caters specifically to professionals and those who want their icons to look elegant and organized. The home screen displays the number of unread messages, your to-dos and calendar appointments for the day.
You can also have your own customized screen by selecting the six default icons to appear on your home screen. You can do this by moving the chosen icons to your screen's upper row. The home screen also provides access to two more utilities namely the Clock and the Manage Connections.
Its file size is only 161 KB and it is being sold for $5.99.
Landscapes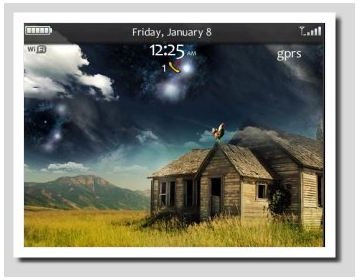 As the name suggests, the Landscape theme features a lot of beautiful landscapes for your BlackBerry home screen. It also comes with an icon dock at the bottom part of the screen. The icons are original and handy. The home screen shows any of your calendar appointments and previews of unread messages. The landscapes to choose from are extremely delightful, picturesque, and simply lovely. This is the perfect theme for nature lovers.
Its file size is 1763KB and it is being sold for $5.99.
Avatar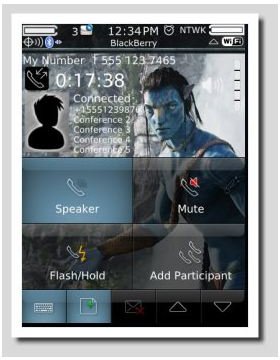 Who would not want an exclusive Avatar theme for their BlackBerry smart phone? This theme will let you relive the thrill of this adventure. Being one of the most revolutionizing themes for BlackBerry ever developed, Avatar will provide you with custom buttons, icons, outstanding graphics, and original eye-popping visuals.
This theme supports all BlackBerry devices and carriers, but can only be enjoyed by users in Canada and the United States. Its file size is 522KB and it is being sold for $5.99.
Simplicity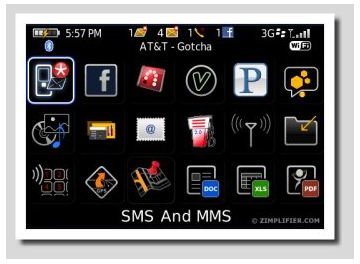 You can guess from its name that this theme is a simple one. Well, you are right; it is simple in use BUT definitely not simple when it comes to functionality. In fact, Simplicity is one of the many available Today Plus Style Themes. These themes are characterized by their hidden today preview areas that will only appear once you hover over one of the icons that launches it.
This theme supports all BlackBerry devices, carriers, and all countries. Its file size is 76KB and it is being sold for $5.99.
Playground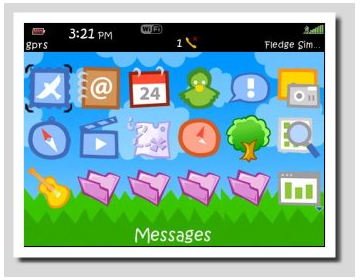 Playground is a fun and colorful theme that will cater to BlackBerry users who are fond of all things beautiful. This theme should particularly appeal for parents of playful little kids.
Playground will remind you of the places traveled by Mario and Luigi as they tried to save the princess. It will remind you of cotton candy, rainbows, smiles, flowers, clouds, suns, soft chocolate chip cookies, and freshly-baked cupcakes with colorful M & M's on top. The wallpapers are reminiscent of the backdrop of a children's musical.
Its icons are cute, original, colorful, and they bounce. Playground is compatible only with 8900, 9700, and Tour BlackBerry models. Its file size is 857KB and it is ready for download at $5.99.
More Recommended Blackberry Articles
The Best Sources for BlackBerry Storm Themes