The Top 5 Applications for BlackBerry Storm 2 Users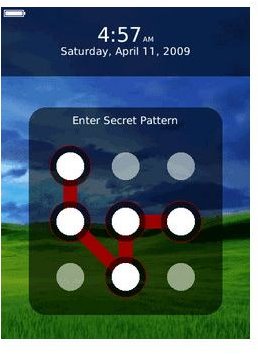 BlackBerry Storm 2
With the BlackBerry Storm 2, you can easily switch from one application to another using the easy touchscreen features. How can you get the maximum benefits for this amazing phone if you settle for the default programs? Well, here are the best 5 recommended Blackberry Storm 2 apps to have everything ready in your pocket.
PatternLock
Tired of the usual passwords formed with alphanumeric combinations? If yes, PatternLock is for you! It is the ultimate security application that lets you create your own lock pattern for unlocking your touchscreen. Before you begin using this app, you first have to define your lock pattern. Then, the next time you see your lock screen, you should trace with your finger the lock pattern you have created; this will unlock your device. Any other pattern will not be able to unlock the touchscreen.
You can use PatternLock to lock your entire BlackBerry device, the call screen, or individual applications. It also comes with a lot of customization features such as integration with weather applications, notification icons, and password-protect capabilities. It even lets you choose images and colors for almost every aspect of your lock screen, enable auto-lock options such as device inactivity and startup, and disable them when in predefined locations. In addition, it provides restore/backup options to encrypted file and emergency call support.
This application is extremely useful for users who have a lot of files that they want to be protected, or for those who are strict when it comes to security and privacy. HOWEVER, you must be absolutely certain that you can memorize your lock pattern and all the other password combinations that you will make, if any.
PatternLock is a premium app being sold for $2.99. However, it comes with a version called PatternLock Lite. This version has limited features though; it allows you to pick your pattern, enable auto-lock on device inactivity, and enable auto-lock on startup.
7digital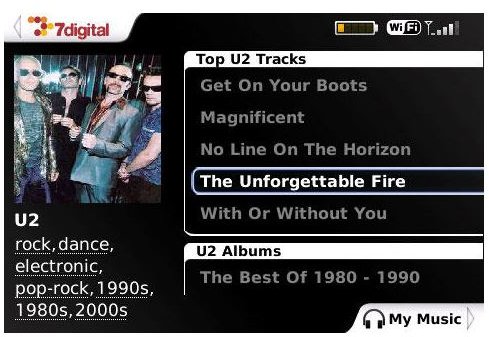 7digital is an application that lets you surf through the latest chart hits, hear previews of the newest songs, and find, buy, and download DRM-free and high-quality MP3s directly to your smartphone. It also comes with a highly advanced media player that allows you to import the existing MP3 files and playlists in your phone so that you can bring your entire MP3 collection with you wherever you go! While it caters particularly to music lovers and enthusiasts, this is undoubtedly an application that every Storm 2 user must have.
7digital is one of the BlackBerry Storm 2 apps that you can download from BlackBerry App World for free.
Snaptu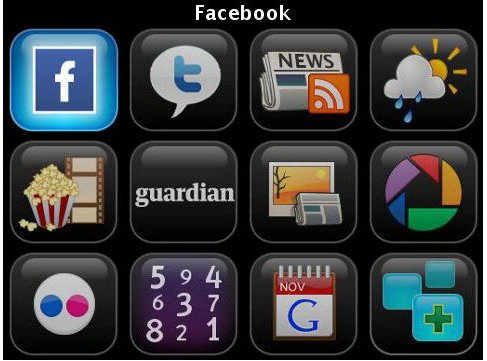 Snaptu is a fast and elegant all-in-one application that takes in all your mobile's important apps—news, sports, movie updates, TV show schedules, weather reports, social networking services, lifestyle services, etc—in one place.
Examples of included apps are Flickr, Facebook, Twitter, Picasa, Sudoku, AccuWeather, and a whole lot more.
The great thing about Snaptu is that it provides an easier, better, and more efficient option as opposed to cramming your smartphone with tons of individual apps that consume memory, eat up battery power, and slow down your OS. This app is particularly useful for those who have lots of social network accounts, and those who want to stay up-to-date.
Snaptu is a free application from BlackBerry App World.
Labyrinth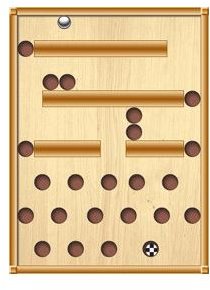 The ultimate BlackBerry Storm 2 experience wouldn't be complete without a game that you will enjoy playing again and again. Labyrinth will definitely do. This is a fun game based on the classic wooden labyrinth game where you use a steel ball and control it to locate its way to the finish hole. However, as you try to find your way out of the maze, you need to watch out for teleports, holes, and blocks that will try to stop you from winning!
There are 16 levels, with a lot of games in each. It also comes with a lifetime of free updates. The free version, Labyrinth LITE, only has 10 levels.
Labyrinth is surely a fun game for boys and girls, whether young or old. It is available for download from BlackBerry App World for $4.99.
Blackberry Messenger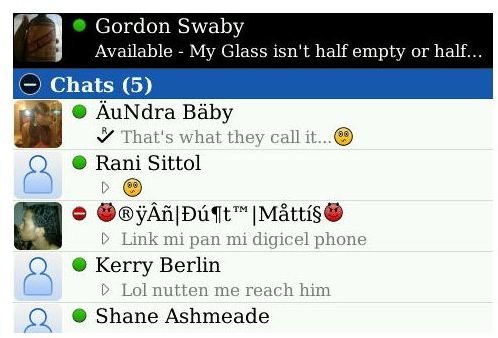 You may not know it, but BlackBerry Messenger is widely used by executives, celebrities, designers, consumers, and families. It is an instant messenger designed only for users of BlackBerry smartphones. Users need to share their unique pin or barcode and they can begin using it anytime and anywhere to chat instantly, share pictures, and a lot more.
BlackBerry Messenger 5.0 is the latest version and it is available for free.
Don't forget to take a peek at the Best Sources for Blackberry Storm Themes and Top Free Blackberry Downloads.