Great Blackberry Theme Hunt: Where to Find an Animated Blackberry Theme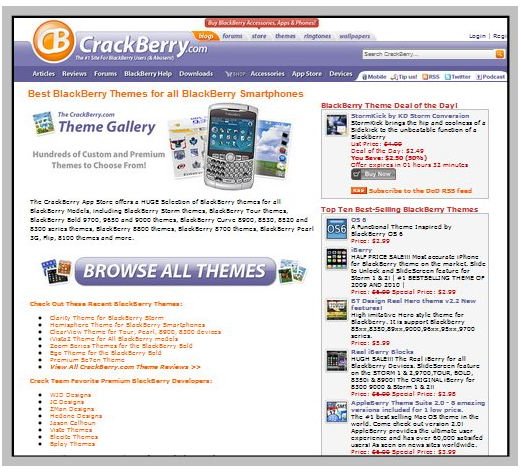 Animated Blackberry Themes
Having a BlackBerry is cool but it's even cooler if you have an animated BlackBerry theme to match your phone's prestige. Every user aims to be unique using themes that refer to a movie, a cartoon character, video game, sports or a theme that features fantastic effects. Among all of these choices, animations have the edge required to really stand out.
The main disadvantage in downloading themes would have to be the cost. A BlackBerry itself is already expensive; it would be stressful to constantly pay a big amount for getting some themes online. On the bright side, here are some sites that offer animated BlackBerry theme downloads, some even come free.
The Crackberry
Dubbed online as "#1 site for BlackBerry lovers", the Crackberry site actually deserves its name. Its popularity is undoubted, probably because the quality of theme downloads and the interface of the site is highly recommended, no jokes or scams for the free downloads. There's only one downside to this site, you have to register. That's because the link where you can download your theme will actually be emailed to you. You'll definitely want to register. Aside from this downloading is safe and enjoyable.
Themes4BB is simple yet striking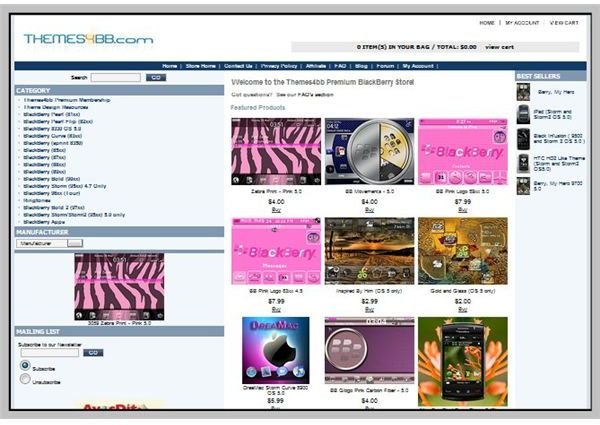 If you are searching for free and premium downloads that are user-friendly, you might want to try this simple Themes4BB site. You will see that this site already has tons of fans present in the forums where themes are being requested. Whatever you are looking for you can find it in here, or you can ask for it.
BlackBerry Themes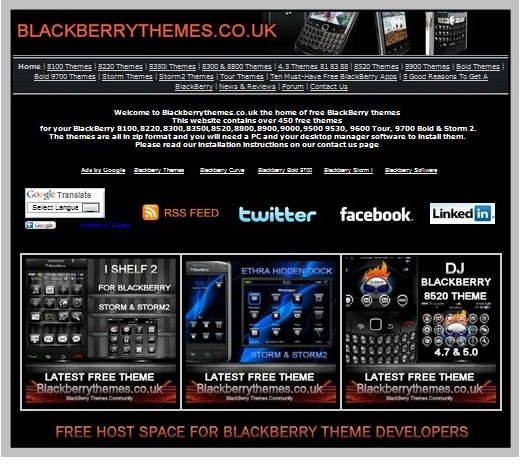 For BlackBerry sites offering themes online, consider BlackBerry Themes a treasure. With over 100 themes available for free for various models like the 8800, 8100 and even the 8300, BlackBerry Themes stands out more in terms of quality and edge, with themes also for commercial use. The main attraction of this site would have to be the variety of themes for all the BlackBerry models.
BlackBerry Theme Park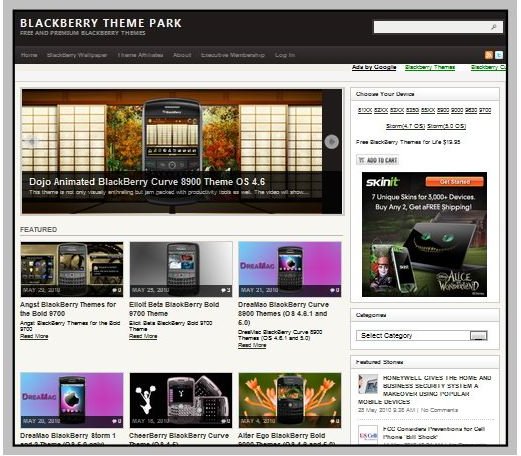 When it comes to the BlackBerry Curve 8900, 9630 and 9700, Blackberry Theme Park has amazing animated BlackBerry themes, the best deal about it is that there are selected free downloads. There are those that can be purchased but their cost is outweighed by the quality, as proven by testimonials and the thousands of users who frequent the site. Search your way with previews and screenshots, it's going to be endless, better start now.
GemBlock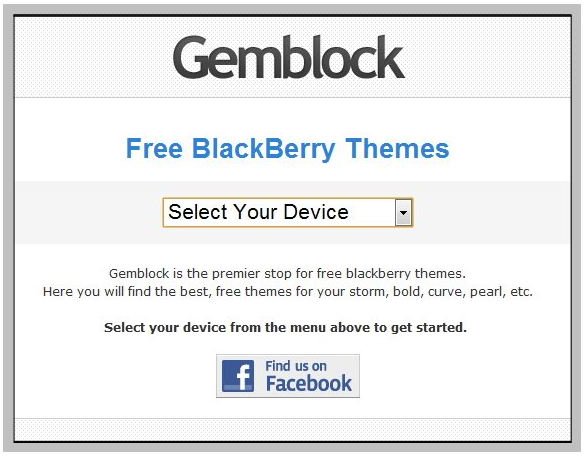 For the best paid and free themes, Gemblock is your gem indeed. On the homepage alone, the top themes are displayed for easy purchase and download. Forums are broken down by models and all you need to know about beautifying your BlackBerry is right here.
This may not be a complete list of the sites to download your animated BlackBerry theme from, but the cream of the crop is definitely here, all you have to do is choose.
Check also the Top Free BlackBerry Downloads and the Best Sources for BlackBerry Storm Themes.