The Best 5 Free Blackberry Downloads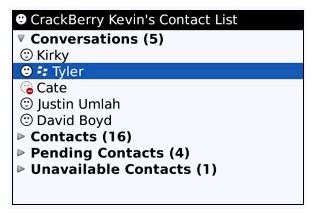 The BlackBerry offers infinite possibilities in terms of features because you can install applications that cover virtually all of your needs including handling of documents, communication, geographical navigation, games and even fun tasks like photo editing and media management. To experience what BlackBerry applications can do for you, it is recommended that you try out different apps from sites that offer free BlackBerry downloads. Here are some suggested free apps that you can try out:
Blackberry Messenger
BlackBerry Messenger is actually pre-installed on BlackBerry smartphones. It is an instant messaging app that offers a traditional chat layout and can accommodate an unlimited number of characters. This spells endless communication fun with your friends and relatives. To make sure that you have the latest version of BlackBerry Messenger, it is recommended that you download it from time to time. Don't worry, like every app in this list, BlackBerry Messenger is totally free. This app is highly recommended for people who like to chat and always be in the know.
OpenBeak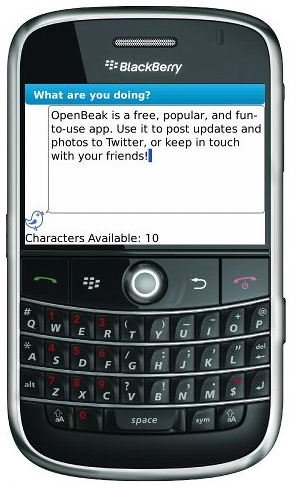 If you are an avid Twitter user, this is a BlackBerry app that you should have in your collection. OpenBeak, formerly known as TwitterBerry, lets you post updates on Twitter without making use of SMS because it uses the data network to send your tweets. You can also post a photo to your Twitter timeline directly from your smartphone by using services like TwitPic, Twitgoo and Yfrog. Other features include Twitter Search, text recognition of hash tags and user names, unread message notifications and one-click access to replies, favorites, your profile, your friends' timelines and the public timeline.
Google Maps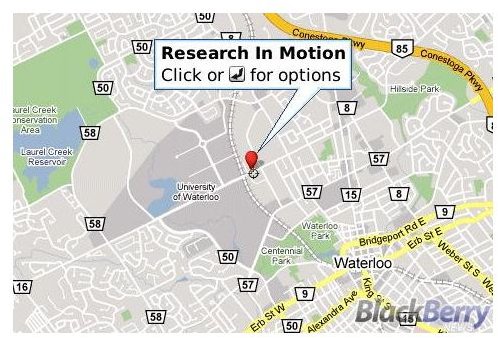 A mobile device equipped with a Google Maps application is a good excuse to never use a paper map again. It's easy to use and it's very intuitive. You can find the nearest pizzeria or cafeteria from wherever you are. Its main features include the ability to tell you where you are, driving directions, business listings, navigation, transit directions, Street View and a rundown of what's happening in your area. This is perfect for people who are always traveling.
Viigo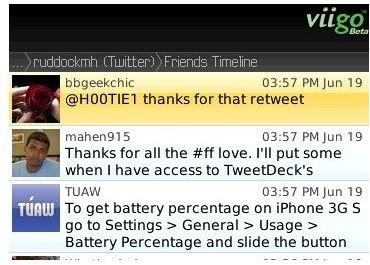 Viigo gives users instant access to available RSS feeds from all over the Internet. It displays content in a very pleasing interface, something that still can't be replicated by any mobile RSS reader. If you already have a bunch of subscriptions in your Google Reader account, don't worry. Viigo can import your RSS subscriptions from Google Reader. If you love to be on the go and always up to date, this mobile RSS reader is for you.
JiveSlide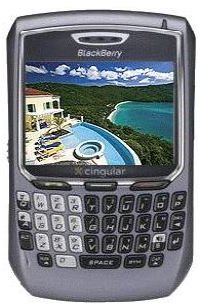 JiveSlide promises to give you access to your Flickr photos wirelessly and easily. With their proprietary server technology that resizes, adjusts and rotates your images for optimal viewing on your BlackBerry, they deliver on that promise. You no longer need cables to transfer photos from your computer to your BlackBerry. JiveSlide eliminates file format and memory problems this way. JiveSlide is highly recommended for people who like to keep their photos available to access at all time. Considering all the available apps in websites with free BlackBerry downloads, this one's definitely a keeper.