Comparing Three BlackBerry Browsers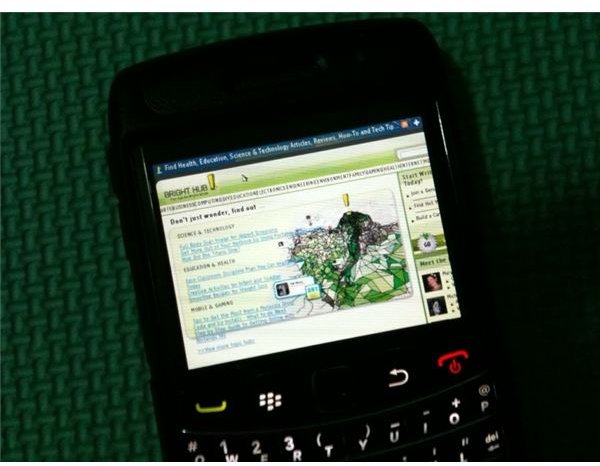 Bolt 2.0 Beta
Bolt 2.0 Beta is a fast mobile browser that provides you with uncompromised browsing experience on your BlackBerry phone. It offers an efficient, feature-rich way of enjoying full PC-style web pages and rich media applications. Bolt supports widgets, direct Twitter and Facebook integration, streaming videos, RSS feeds, social media sites, Google Maps and other web features. Bolt 2.0 Beta also supports tabbed browsing. For its Facebook integration feature, Bolt 2.0 Beta lets you post messages, and links to URLs from any page displayed in Bolt directly to your Facebook account without navigating away from the currently viewed page. It also supports Facebook chat and other web-based chat apps.
Other features of Bolt for BlackBerry include - streaming video from YouTube, MySpace, Blip.TV and more, super fast download speeds, copy and paste text, password manager, download/upload manager, over-the-air data compression, patented split screen viewing and more.
Opera Mini 5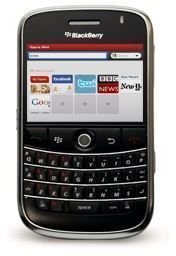 Opera Mini 5 mobile web browser is perhaps one of the most popular multi-platform mobile browsers available in the market today. What I personally like about Opera Mini browser is its simplicity in presenting web pages in mobile form. Because of this simplicity, it loads and renders webpages on your BlackBerry device in a fast manner. Speed is one of the BlackBerry device's strongest points and fortunately, Opera considered speed when they developed Opera Mini 5 for BlackBerry. Of course, you all know that the simpler the rendering of web pages is, the less costly it is for you. This makes Opera Mini browser a widely used mobile phone browser.
For its latest version, Opera Mini 5 boasts many great features that we have known Opera Mini for. Some of these features include - server side compression of web pages, multitasking with tabbed browsing, URL auto-completion, text wrapping, virtual keyboard, data synchronization, download manager, bookmarks, history logs, and more.
BlackBerry Browser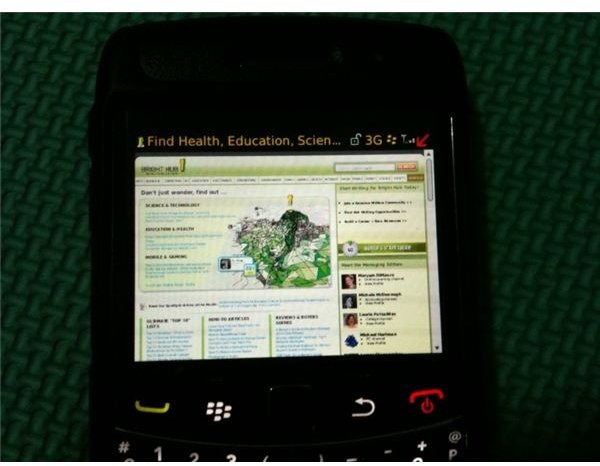 Not to be outdone by the two free and open-source browsers, RIM's default browser for BlackBerry devices is equally as great in terms of features and functionality. The default BlackBerry Browser is very efficient when rendering pages, supports industry standards such as HTML5 forms and parsing standards, CSS Contents, Web APIs, and Web Feeds. The browser also supports various image, video and audio formats. The browser renders web pages either in column or page views. Of course, one major advantage of the default BlackBerry browser is that all links are automatically opened through the browser. So, when you receive an email containing a link, clicking on that link will automatically open the page through the default browser. It's a good thing the browser loads web pages fast and renders them accurately.
Which BlackBerry Browser is the Best?
Fortunately for these three browsers, all of them don't support Flash video playback on web pages. While all three are capable of streaming videos from YouTube and other sites, Flash-enabled sites and content are not really supported. Skyfire, which unfortunately shelved their BlackBerry browser is perhaps the only mobile browser capable of playing Flash videos so far.
In terms of speed and performance all three BlackBerry browsers are almost on a par with each other. Although if you're a BlackBerry fan, you will most likely use the default BlackBerry browser. While those who want to minimize their mobile data cost will most likely be inclined to use Opera Mini.
Which is the best BlackBerry browser? That would depend on your preference.