What is a BlackBerry Handheld Device: How Does a BlackBerry Device Work?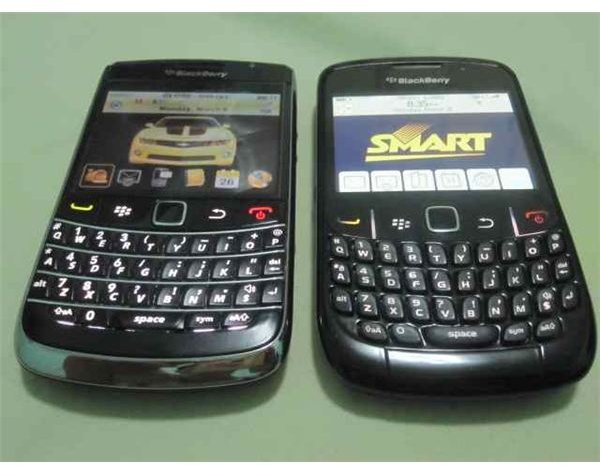 What is a BlackBerry?
Developed by Canadian company Research In Motion, BlackBerry is the most popular smartphone platform in the U.S. as of January 2010, getting a huge 43% of market share. BlackBerry is also the most popular smartphone in the business enterprise setting.
But it is just another smartphone. Why is the BlackBerry very popular among business users? The answer - email integration. While other smartphones boast of seamless integration with iMAP and POP email accounts, the BlackBerry put this into enterprise setting and makes it easier for enterprises and their employees to connect to company email servers through the BlackBerry Enterprise Server.
The BlackBerry's push technology makes employees stay connected with their company 24/7.
What makes a BlackBerry device special and sets it apart from other smartphones can be attributed to its three major features - the BlackBerry Internet Services (BIS), BlackBerry Enterprise Server (BES), and the BlackBerry Messenger.
BlackBerry Enterprise Server
The BlackBerry Enterprise Server makes it easy for enterprises to integrate their employees BlackBerry handheld device with their company's email system. BES supports Microsoft Exchange, Lotus Domino, and Novell GroupWise and even Gmail running on the Google Apps interface. BES pushes emails to the user's mobile data provider which then delivers the message to the user's BlackBerry handheld device. In case you're not familiar, this technology is called push e-mail, and BlackBerry has mastered this technology so well.
BlackBerry Internet Service
The BlackBerry Internet Service is an alternative to BES. BIS allows BlackBerry users to connect to various POP3 and IMAP email accounts including Yahoo, Gmail, Windows Live Messenger, and AOL.
BlackBerry Messenger
And finally, we have the BlackBerry Messenger or BBM. This unique service utilizes the BlackBerry device's unique PIN. This identifies every BlackBerry unit ever produced. Through this PIN you can connect to other BlackBerry users and communicate in a simple chat facility.
BlackBerry App World
This is the official applications store for all BlackBerry handheld devices. It's the iTunes Apps Store or Android Marketplace for the Blackberry phones. It is also an installable app that you can open up to connect to the BlackBerry Applications Store. Using the BlackBerry App World, you can find new apps and either purchase them or download them for free.
How Does a BlackBerry Device Work?
Alright, as soon as you get a BlackBerry phone, the first thing you need to do is to register it on either BIS or BES. For BES, you have to work it out with your company's IT administrator to give you the necessary information to log in to your company's BES. In some cases, this may entail your getting a BES license.
If you don't plan on connecting your BlackBerry phone to your company's BES, for sure you'd want to connect your iMAP or POP3 email accounts. The good thing about this is that you can do so easily just by logging into your mobile data carrier's BIS. You will be required to create an account with your data carrier's BIS. Once you've done this, you can start adding email accounts so that your BlackBerry will push incoming emails to your phone.
Once you've set up your BIS account, the next thing you'd probably want to do is to get some third-party apps installed and set-up for notifications. If you've got Facebook, Twitter, and Foursquare accounts you might want to get their BlackBerry apps.
For BBM, you might want to start asking your friend's for their BB PINS. Or if you don't have any friends using BlackBerry, search the internet for BlackBerry Forums where you can find other BlackBerry users.
Remember, to appreciate a BlackBerry handheld device you must as much as possible use it's push email, BBM, BIS/BES features. Otherwise, it will just be another smartphone.