Top Tips for BlackBerry Bold 9700 Users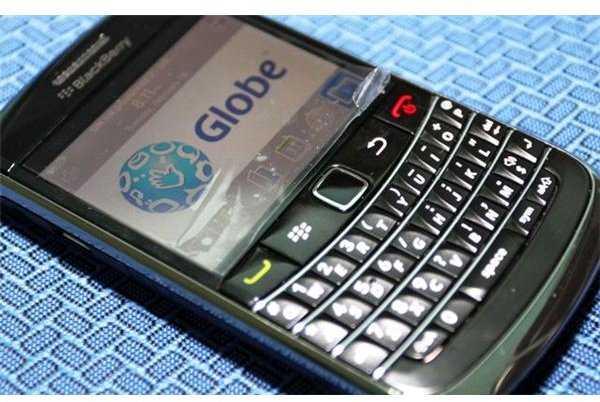 Navigating your BlackBerry Bold 9700 Menus
First off, if you're upgrading from the BlackBerry 9000, you'd quickly notice that the infamous trackball is now replaced by a nifty soft-touch-enabled trackpad. This is a good thing since that trackball received several complaints among BB Bold 9500 users.
You use the trackpad to navigate through the phone's various menus and options. You can softly swipe from left to right or down and up. To select an option, slightly press on the trackpad.
Another basic button that you will see on your device is the "back arrow" button. You use this to go back to the home screen or to the previous screen if in case you're deep into your phone's various menu screens.
On the left side of the trackpad is the BlackBerry Menu key. You use this key to view more applications if you're on the home screen. If you press this key while inside the applications screen, you will pull down the various options available that you can do to your applications.
Some more shortcuts to make your life easier when navigation through your BlackBerry Bold 9700 phone.
To switch apps, hold alt key and press escape key, continue to hold alt key and select app, release app key.
Press the space bar to select or clear a check box
Type first letter of an item while viewing list or menu items to select an option
BlackBerry Internet Services, BlackBerry Enterprise Service
A BlackBerry device is just like any other mobile phone if you don't register it at the BlackBerry Internet Services. Depending on the mobile carrier that you are using, you need to register your device to make full use of the BlackBerry Messenger service.
Your BlackBerry Bold 9700 just like any other BlackBerry devices rely so much on your 3G data plans to push emails and application updates. If you don't want to incur high data charges, make sure to turn on/off these settings from time to time.
BlackBerry allows you to connect your web-based email accounts and your corporate accounts such as Lotus Notes, or Microsoft Outlook. You need to ask your office systems administrator for the enterprise activation password to connect to the BlackBerry Enterprise Server. Once you are connected, you will receive your emails on your device like a normal SMS messages.
BlackBerry Bold 9700 Messenger Service
Your BlackBerry Bold 9700 is equipped with several internet messaging client including Windows Live Messenger, Yahoo Chat, Google Talk and BlackBerry Messenger. If you use any or all of the free web-based IM client you can set up your account to connect with your BlackBerry device.
The BlackBerry Messenger Service is a unique messaging facility that utilizes your BlackBerry devices PIN. A PIN is a unique identifier for each and every BlackBerry devices. You can use this PIN to communicate with other BlackBerry users. To find out your device's PIN, go to Options->Status->PIN.
BlackBerry Messenger Service is the fastest and quickest way of communicating with your friends who are also BlackBerry users.
There you go, some of the basic things that you need to know if you just got a new BlackBerry Bold 9700 devices. The smartphone you currently have is a very powerful device that could help you become more productive with your mobile computing needs. It is a feature-rich device that could help with so many things.