What's The Best Blackberry Case - Tough Protection With A Blackberry 8330 Case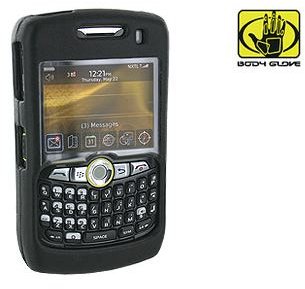 Blackberry Protection
For some people, the Blackberry is way more than just a phone. It's a crucial business tool used for email, internet access, calendars, contacts, and more. If something were to happen to your Blackberry while you were out and about, your ability to do your job could be severely affected. This is why you must invest in a strong case to protect your Blackberry from harm, because sometimes one of those simple silicon sleeves just won't do. Here's a look at two of the best Blackberry cases on the market today from Body Glove and Otterbox.
Body Glove
This case from Body Glove is one of the more common ones you will find on a Blackberry. It comes in two pieces that snap onto the phone and give it all-around protection, plus covers the screen. This case stays on so well that I often need a flathead screwdriver just to pry it open. I've even tried knocking it against the side of my desk to get it open and it wouldn't budge, so you don't have to worry about it coming apart if you drop it on the ground.
I love the way this case feels in my hand. It is hard plastic with a soft foam-like coating that feels very soft to the touch and is easy to grip. It puts about a quarter inch layer of protection all around the phone, so it will make it larger and not really suited for jeans pockets. Also included with the case is a belt clip-on if you want to hang it off your belt or clip anywhere, but I choose not to.
The only downside to this case is that because it is so hard to pry off, it can be frustrating when your Blackberry inevitable freezes and needs to have the battery pulled. This happened to me once while I was driving and I had to wait until I got to a stop light before I could get it open. Although the problem is more with the phone than the case, this is one Blackberry 8330 case to seriously consider.
The Body Glove cases ranges in price from $20-30 and are available for a wide variety of Blackberry models.
Otterbox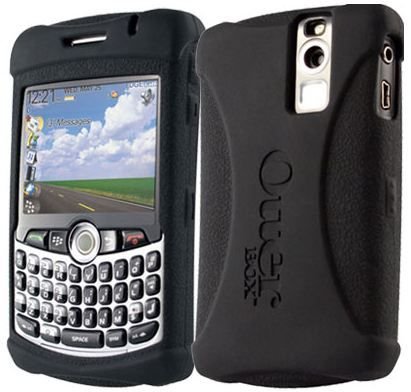 Otterbox is a company that specializes in making cases for people that are rough on their equipment. Their line of Blackberry cases are not only very cool looking devices, but are also the most durable thing you can buy to protect your Smartphone. They aren't cheap, but these things are designed to take a beating and to protect your Blackberry from both abuse and the elements.
The base model Impact case ($20) is a silicon sleeve that wraps all around the Blackberry and also includes a protective film covering for the screen. My favorite model is the Commuter ($34.95) because of the extra layers of protection it adds, plus it has plugs that cover the phone's ports until you need to use them. This is a great case for taking your Blackberry outdoors. The ultimate case is the Otterbox Defender ($49.95) because it covers the entire phone and protects it from most anything. Rumors have gone around that this will make the Blackberry waterproof, but Otterbox specifically warns against immersing your phone, in or out of its Blackberry 8330 case.
Otterbox cases for the Blackberry range in price from $20-50 and are available for a wide variety of Smartphone models.
For more information, visit Otterbox.com.