Basics of Blackberry Internet Service - Setting up an Account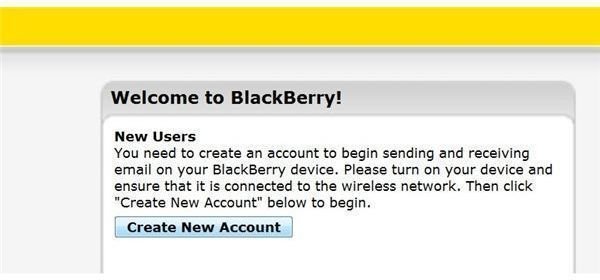 BlackBerry Internet Service
BlackBerry Internet Service, usually referred to as BIS, controls how your BlackBerry device receives wireless information. The majority of the BIS functions completely behind the scenes, though when it comes to email, the user has to enter certain pieces of information. In order to get your personal email on the BlackBerry device, you have to register your email address with the BIS, so the service knows which email accounts to forward to your device. While you can set up this information through your BlackBerry device, it is sometimes necessary to set up the information online instead.
Setup Your BIS Account Online
To set up the BIS (Basic Internet Service) E-mail account, follow this procedure:
Locate your carrier's BIS website. There is a list of major carrier's BIS website at the end of this article.
From there, select the option to create a new account.
Place a check in the box to agree to BlackBerry's Terms and Conditions.
Type in your BlackBerry's PIN and IMEI number when prompted. You can find the PIN number and IMEI in the "Status" section of the "Options" application on your BlackBerry. CDMA carriers will use the MEID here, instead of an IMEI.
Enter a user name and password in the required fields.
Provide your chosen e-mail address (

[email protected]

). This will be the e-mail address associated with your BlackBerry device. You can also enter a personal or work email and password, to have your BlackBerry start receiving email from that account as well.
Once you have completed this process, an e-mail message coming from the Activation Server will be sent out to your device. Receiving this message is an indication that your BIS e-mail account is good to go. This also means that you can use your BlackBerry messenger, browse websites online, and use other applications or features that require transfer of data.
Change Your Device
Over time, you may trade in your current BlackBerry for a newer device, but that doesn't mean you have to go through the whole setup procedure again. If you buy your new BlackBerry from a store, the representative should help you set up the new device. However, if you get the new BlackBerry from other means, like eBay or from a friend, you may have to go through and direct your BIS account to the new device. To associate an existing BIS account with another BlackBerry device, follow this procedure:
Log in to your existing BIS account.
Go to "Profile."
Select the option for "Change Handheld."
Type in the PIN and the IMEI number of the new device when prompted.
Save any modifications that you made.
BIS Troubleshooting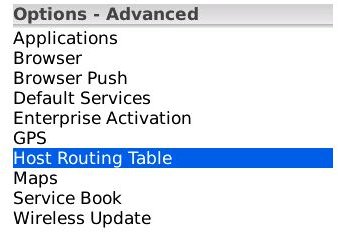 BlackBerry Internet Service is a fairly cut-and-dry service, either it works perfectly, or not at all. For most issues that you may encounter with BIS, you will have to contact your wireless provider and have them help you through the process. However, there is one common error that you can fix on your own. This error occurs when you enter good information into the BIS website, but the BlackBerry Internet Service cannot locate the device. To correct this error, you have to instruct your BlackBerry device to send a small amount of information to the server, letting the server know where the device is.
This process is for the following error messages, which you might get when you are trying to enter your device PIN and IMEI:
Device is Not Found
Device Does Not Exist
Follow this procedure to correct the issue:
Go to "Options" in your applications list**.**
Select " Advanced Options."
Select "Host Routing Table."
Tap the "Menu" Key.
Select the option to "Register Now."
List of BIS Account Pages
A quick Internet search will give you a list of the specific BIS page for your wireless carrier, but I have listed most of the major US carriers here, to help you find the right page. If your specific carrier doesn't appear here, you will have to contact your carrier's customer support to find out the address of the BIS page. Pay attention to the region or country listed, as some carriers like T-Mobile and Vodafone have separate BIS pages depending on which country your service is in.
North America BleackBerry Internet Service pages:
Europe BlackBerry Internet Service pages: