First Look: Blackberry Bold 9900 also known as Blackberry Pluto: Main Specifications, Features and Expected Release Date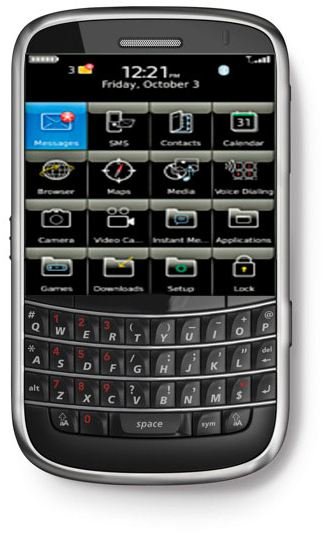 Main Specifications of Blackberry Bold 9900
Screen: TFT touchscreen with SurePress technology at a resolution of 480 x 360 pixels
GPS: Yes
Wi-Fi: Yes
Bluetooth: Yes
Camera: 3.2 mega-pixel camera with LED flash
Battery: Standard removable Lithium-Ion battery (capacity of the battery is not known)
Dimensions: Not known
Weight: Not known
Price: Not disclosed yet
A Preview of Main Features of Blackberry Bold 9900
First, full credit goes to the Blackberry Bold 9000 for introducing a new revolutionary and stylish design change to Blackberry devices which tended to adopt the same old boring appearance over and over again. But with the Bold everything has changed and Blackberry devices such as the Blackberry Bold 9030 are beginning to display an amazing sense of design know-how, including being sleek, beautiful and compact. After the Bold became a huge hit, RIM started working on its successor and codenamed it Pluto. It was planned to be launched somewhat earlier, but things haven't worked out that way and the project has been often delayed. Now rumors are that the same device will be introduced in the markets and renamed the Blackberry Bold 9900.
The big question is, will it adopt the same design specification as we have witnessed in the original Bold or it will be one step further than its prototype. As confirmed from reliable sources the Bold 9900 will have the same full QWERTY keyboard with 39 keys as you have seen on its predecessor along with a touchscreen with SurePress technology just like the one we have witnessed in Blackberry Storm. But it will be interesting to know if this device will have the same old trackball as poisoning device. Until now, the news is that the trackball which we have come to love so much will be missing from the scenario.
You can see some images of this new device from Rogers at websites like Crackberry.com, but till date nobody is sure (not even the folks at Crackberry) if these images are real or excellent Photshop manipulations.
What we do know is that it will be a 3G compatible device with quad-band GSM and tri-band UMTS support. While It is also supposed to have the same Intel XScale 624MHz processor as that of Blackberry Bold with 128 MB of the internal and 1.21 GB of flash memory out of which 1.15 GB will be user accessible non-volatile storage. Most likely, it will run on Blackberry 4.7 or the new 5.0 operating system.
At this stage, very little information is available about the hardware specifications and features or functions of the device, but our sources are saying that it will surely have Wi-Fi, Bluetooth, USB 2.0 port, 3.5 mm headphone jack, microSD card slot, assisted GPS with maps, a removable Lithium-Ion battery and most probably a 3.2 mega-pixel camera with an LED flash based on early reports.
This device was planned to be released by the end of third-quarter of 2009, but most probably it will only see the markets in the beginning of 2010. Personally, I am a big Blackberry fan and it would be nice to get more updates from readers on this device.
Also, don't miss the complete review of this device here, as soon as it is launched.