Top Five BlackBerry Uses That Don't Involve Emailing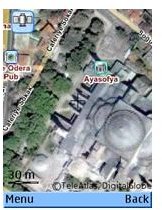 Top 5 Ways to (ab)Use Your BlackBerry
There is much more to our BlackBerries than just messaging and making phone calls. Here are my top five alternative uses:
1. Multimedia: Owning a BlackBerry means you need not carry another mp3/mp4 player with you. The reason is simple, BlackBerry offers plenty of multimedia capabilities directly on your device (be sure to update your handset for better multimedia support. For example OS 4.2 does not support recording voice notes, whereas with OS 4.5 you have this functionality.) Considering you have the voice notes function, you do not need to carry another voice recorder. In addition, the movie support is excellent on newer devices and the device's screen makes watching movies a pleasure (Not DVD/DivX player quality, but still good). Basically you have mp3 player, DivX player and voice recorder devices all rolled into one portable apparatus. Plus, if you have a BlackBerry with both a camera and a GPS, you can geo-tag your photos too!
**
2. Navigation: Whether or not you have a BlackBerry with a built-in GPS receiver or not you can still use navigation: on foot, driving or riding. This is just as simple as pointing your BlackBerry browser to https://www.google.com/gmm and downloading the application. When all is said and done, you can start the program and get directions easily and efficiently. Also If you have a built-in GPS, then you can either use the BlackBerry maps, or download a free navigation program such as AmazeGPS.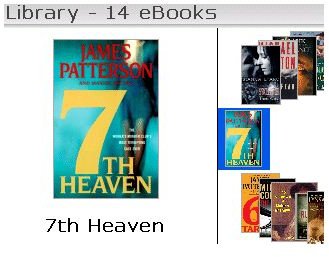 3. Reading Books: OK, I still want to have my books on the shelf, but when it comes to carrying books, the weight on longer journeys can be cumbersome, in these cases you can go for an e-book reader, such as MobiPocket and carry as many books with you as you want without any additional weight. Or, if you are out of your workplace and need a technical manual, why not carry it in electronic form with you instead of pulling it from your bag? Or why not try converting your notes to an e-book and take them wherever your go?
4. News: Many of us read newspapers everyday; be it purchasing from the nearby kiosk or directly from our computers. Why wouldn't you just install a news reader (my favorite is Viigo) and check the headlines from your BlackBerry. It doesn't matter if you are in the toilet elevator, in a cab or in your bed, you can always read the latest news.
5. Discovering places: If you're bored but can't think of anything to do other than the same old pizza & beer ritual, why not simply take out your BlackBerry, hit SameCell Local Search or Poynt and find something new to do, you can invite your friends and leave your own boring routine behind. It can't get easier than that!
Those are my favorite alternative uses for my Blackberry that don't involve making calls and messaging. Let me know your favorites so I can compose a "user favorites" list in the future.