Top Ten BlackBerry Photography Apps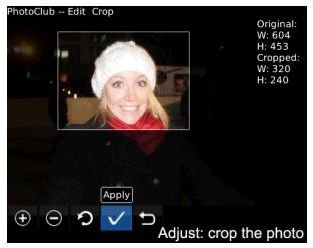 The power that smartphone cameras now have is especially amazing when you consider what we would have settled for a few years ago. Cameras on BlackBerrys can now rival many standalone digital cameras, so it's no wonder we take the whole business of image snapping seriously.
The following apps cover a range of different areas of photography from simple apps like self timers and uploading multiple images to complex photo editing. Want to have fun in applying different effects, frames, or even pretend like you're in a photo booth? We've got those covered too.
PhotoClub
PhotoClub is one of the best photo editing apps you can get for the BlackBerry, with a vast array of editing options. You get six basic options that you would expect such as resizing, cropping, rotation etc., and despite the limitations of a non-touch-screen device you really do have a lot of control over the images. Once you are happy with the standard image, you are then ready to apply clipart, frames, doodles, or whatever you've a mind to.
It's definitely a wise move to crop down your photos before adding anything to them, just because it speeds the whole process up, but overall the operation is fairly quick.
Once you're finished with your image it's a simple procedure to export and share in the usual places, or you can use it as a wallpaper or even as a Skype avatar. This is a really comprehensive app, but it remains easy to use.
Camera Plus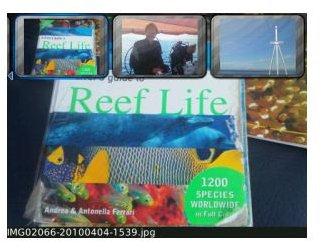 This is one of my favorite photography apps as it really makes everything so much easier – really it's how taking photos on a BlackBerry should be anyway. Just launch the app then taking a photo is just a click away (nothing new there), press the back button twice to go back to the app. You can then review what you've taken, delete ones you want rid of and email any that you think are particularly stunning.
In fact sharing photos is really what this app does best. It's really easy to share your photos, and even if you have multiple images to send through it all seems pretty speedy, and much more streamlined, saving you lots of time. You even get some tips thrown in to improve your pics and get your albums more organized.
Photo Mo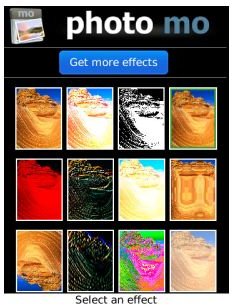 Photo Mo is all about applying filters. In fact you get a staggering 28 filters for free, with the option to install more for a fee if you need to. It's the best photo filter app you can get for the BlackBerry, which is why it made our list.
Unsurprisingly with 28 standard filters you get most of the usual effects you'd expect such as fish eye, sepia, black and white, retro and tint etc., but that's just the start. It's one of those apps that is hard to stop using once you get going I must say. The thing I especially like about it is that you can add one filter on top of another which can make for some very interesting effects. You can also apply the effects to existing photos, and upload them to popular places like Twitpic and Tumblr with ease.
It might be nice to have a bit more control over adjusting the effects up or down a notch, but for free it doesn't seem fair to complain about.
Radical Draw with Photo Editing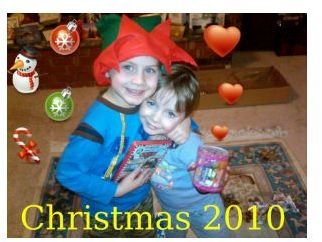 This is the most pricey of our app selection at $7.99, but it's definitely a case of getting what you pay for. This app is a joy to use, looks great, and has so many functions.
You get the usual crop and rotate, which always makes life easier, but there are a whole ton of other options like drawing on arrows and shapes, measuring lines, and even adding on clipart (see image left). Add any clipart you have, or access thousands of options from within the app to create your own personal artwork. It's a fun app to jazz up photos, or could equally be used for business use adding in lines with measurements and so on.
You can easily email your creations, and add some text to them should you need to as well. It's certainly an app you'll spend a long time playing with.
Camera Timer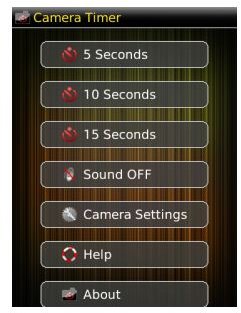 OK, so this might not be the most exciting sounding app, but often the apps you go back to time and again are the most simple. As its name suggests, you get an option of different time delay settings so you can take photos on your BlackBerry just as you would on any digital camera. You can also choose whether or not to have a sound alert, so once you're posing in front of the camera, you know when it's about to go off.
You also have other options here such as enabling the flashlight or putting it on auto, auto-focus and even geotagging. To be honest these are the kinds of options you'd expect to find on any good smartphone anyway, but this little app adds some great functions for less than a dollar and is ridiculously easy to use.
Photo Distortions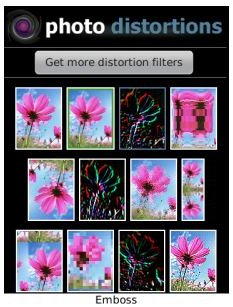 The Photo Distortions app comes with 14 different effects all within the free app, but you have the option to purchase more which is always nice. You get most of the effects that you are likely to consider the 'usual' ones in the free package and it's literally a case of a tap and your photo is transformed. It didn't take long to make the change on the photos either, so there's no waiting around or tapping of fingers.
Some effects worked better than others, but it depends on your initial image, so it's worth having a play around. One big thing in this app's favor is that you can apply effects to existing photos, or even import some, rather than it just being an app that works with photos you take within it. You can apply multiple filters, and uploading to places like Twitpic is made easy too.
Screen Charger Photo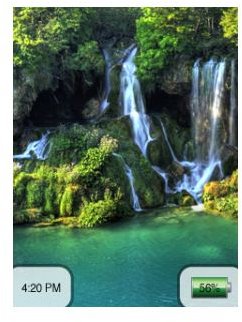 Although the idea of this app is that you have something a bit more interesting to look at than either a clock or a blank screen, when your phone is charging, it's actually a really good slideshow app to use at any time. It works really well, is easy to use, and you have the option of still having two small icons at the bottom to show how much your battery is charged and the time, or you can just go with the slideshow.
You also have a choice of starting up the app automatically when charging takes place, or just select the app when you feel like showing off your pics. You also have customizable options such as selecting how long pictures should be displayed, as well as pan, zoom and fade modes. It's also free – what a great way to showcase all your great pics!
Pencil Camera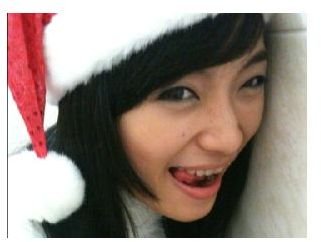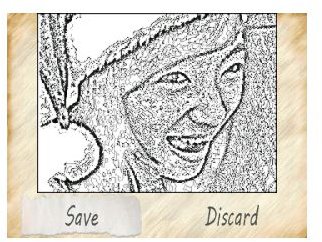 Although other photo apps might offer this sketch type of effect to apply to photos, I considered this one worth adding to our top ten list as it's overwhelmingly popular and it does what it does exceptionally well. You get what you'd expect really – you take a photo, apply the pencil camera and then you are left with a realistic looking pencil sketch of the image. It literally takes two taps and you're done. Your pencil photos then get saved to your gallery automatically.
It's a basic app, but the overall look of the app itself is nice, and the finished product makes it a worthwhile option if you want something a bit different. If only you could use it to apply the effect to existing photos, it would be just about perfect.
Photo Booth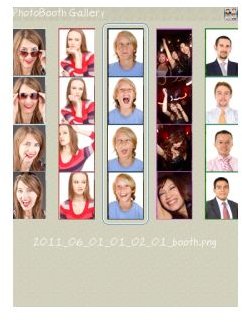 This is probably the most fun BlackBerry photo app, that really captures the fun times you and your friends spent in the photo booths at the mall. Once the app is running it will take four consecutive shots (just like the real thing used to), and then stitch them together in true photo booth style and present them in vertical format. It's especially good for action shots and nights out, as well as just fooling around.
It's really ease to use and save the images in the photo booth format, even giving you control over the frame color.
Owing to the screen on most BlackBerrys it might be nice to have the option of a two by two format photo rather than all four in a strip, but that's the only grumble I have with this app.
Framefex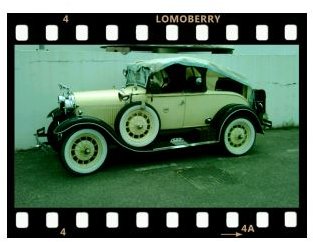 Framefex is quite a unique app in that it applies different effects to the frame around your photo, rather than just the photo itself. It's really great if you like all things retro as there are some really lovely effects that will take you right back. I like this old film roll frame the best, as it also applies a great old-look to the photo itself, so it doesn't look like a frame that has just been stuck on. There are also some nice faded frames, charcoal type frames, and slightly disheveled over time options.
You have six different cameras to choose from, with 8 different frames so there's a fair bit of choice. In short, if you like something a little bit out of the ordinary then it's well worth parting with $2.99 for.
References