After Massive Outages, How Long Can BlackBerry Survive?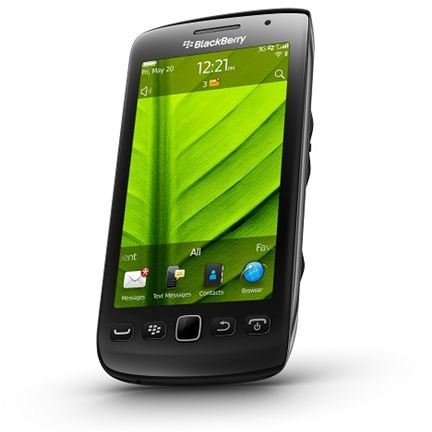 Research in Motion, the company that created, produces and supports BlackBerry devices, is having one heck of a bad year. 2011 began with a mightily flawed tablet release, then came numerous surveys showing that BlackBerry was shedding market share, and finally there was a massive, worldwide BlackBerry outage in October 2011. Throughout all of it RIM's leaderships remains upbeat, but a year like this has many questioning the company's future and wondering if it will remain a major player in the industry, drop to second-or-third-tier status, or just collapse altogether.
BlackBerry Outage October 2011
The BlackBerry outage began on Monday October 10th, 2011 in parts of Europe and Asia. According to RIM, the problem first arose in Europe where part of the company's infrastructure failed, which was followed by a failure in the backup system. The outage then quickly spread to Asia. Two days later, RIM claimed that they had fixed the issue. However, now that everything was working again, two days worth of data was backed up in the system spreading delays and outages around the world. By midday on Wednesday, most of the outages and delays had subsided, but not before the outage made tech news everywhere.
BlackBerry Outage Response
RIM's response to the outage was dated, to say the least. All through Monday and Tuesday very little information was released about what was going on. As previously mentioned, RIM came out on Wednesday and claimed there was an outage, but also claimed that it had been resolved. While that statement may have been technically correct, the resulting backlog caused more outages and delays, making the company look like it didn't know what was going on. Later on Wednesday, company co-CEO Mike Lazardis appeared in a video on the company's website where he apologized for the outages and assured BlackBerry users that the issue would be corrected. The video was short, nice and seemed sincere, but unfortunately it was a few days too late. RIM missed a golden opportunity to lessen the impact of the outage if they had just admitted the outages earlier and predicted the eventual backlog that wrecked their systems on Wednesday.
A few days later, in a bid to keep customers from leaving, RIM announced that they would compensate BlackBerry users by allowing them access to $100 in free applications. Of course, the caveats are that you don't get to choose which apps and you don't get to download them all now. Vague details on the program can be found on RIM's website, while more specifics, including a list of the free apps, can be found in this RIM press release.
For customers expecting monetary compensation, a list of 12 interesting but altogether useless apps isn't going to cut it. BlackBerry had a massive failure in technology, and is following it up with a massive failure in customer relations. Giving away apps that no one's buying isn't going to cause anyone thinking of leaving to stay put. RIM did the right thing by releasing an apology, admitting its mistake and offering some form of restitution, but unfortunately it was a day late and a dollar short.
2011: A Tough Year for RIM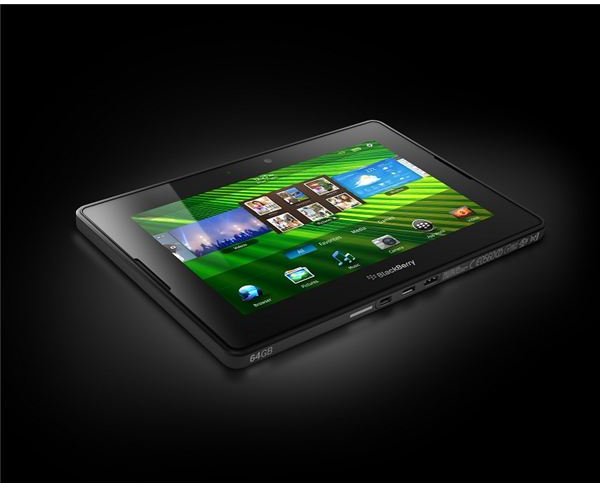 BlackBerry's trouble started far before the three-day outage that may have doomed the company. Early in the year RIM brought out the BlackBerry PlayBook, an attempt at a tablet computer. The PlayBook's specifications were impressive, and the device performance was generally thought to be fairly good, but it had a few drawbacks that it just couldn't overcome. The first and most problematic was the fact that simple productivity apps, like email and calendar, required that you plug a BlackBerry smartphone into the PlayBook. Seriously. Then, since Android compatibility wasn't ready, PlayBook users were stuck using RIM's app market, which has a small fraction of the apps on the two other major app markets.
RIM could have overcome these barriers by admitting that the PlayBook was released for financial reasons, that it wasn't quite ready, and that they would be working overtime to correct its drawbacks. Instead, RIM essentially said that the PlayBook was fine, and that few users would notice the missing features. With that kind of attitude coming from RIM's leaders, it's no wonder that the device wound up as a failure.
The bad news surrounding the PlayBook was only made worse when 2011 smartphone surveys began to come out. These surveys all showed that the Android OS was absorbing almost all of BlackBerry's market share. By the end of the year, the situation continued to worsen and people began to wonder if the company would survive.
Blackberry's Silver Linings
Things may be looking pretty bleak for BlackBerry at the moment, but there have been a few recent news items that could turn things around. Of course, these news items leaked just after the massive outage, making them really just a desperate play at positive press, but as long as RIM can deliver what they are now promising the timing of the leaks won't matter a bit.
The first big news, announced by Mike Lazaridis at the company's recent developer conference, is the BBX operating system. This new software will take the impressive QNX operating software from the PlayBook, and modify it slightly so that it can run on smartphones. While this is great news for RIM, the company didn't say when devices will start using the new software, so it could be quite some time before a move like this translates into anything RIM can count on.
The second piece of big news is the leak of the specifications on the next two BlackBerry devices, the 9790 Bellagio and the Curve Touch 9380. The specs aren't anything to get all that excited about, but either of these two devices will fit the bill as "good enough," to prevent further churn from a lack of available handsets.
Finally, and perhaps the biggest potential savior for RIM, are the company's business and government customers. Despite all the flaws, BlackBerry devices are still the gold standard when it comes to data security, due to RIM's internal network which manages data movement. Some large organizations may be unwilling to abandon the security that RIM offers, while others may be unable to afford the cost of the switch. Either way, RIM has some large captive audiences. This is pretty much the only reason that RIM has added customers over the past year, even if their rate of growth is dwarfed by other manufacturers.
The BlackBerry's Future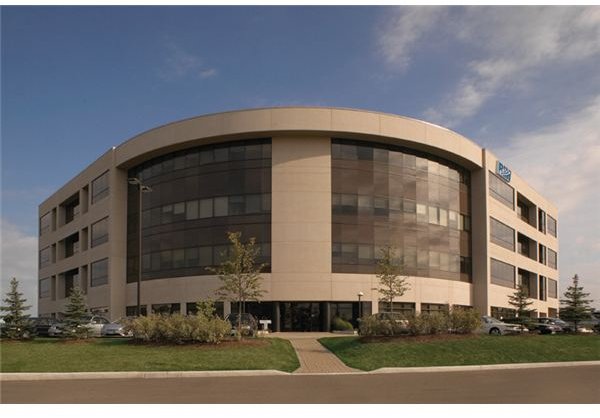 Simply put, RIM will be around for at least a few more years. Despite the precipitous loss in market share there are still plenty of BlackBerry users out there, and the company has a good foothold outside of the traditional U.S./Europe/Asia markets. 2011 was certainly the worst year the company has had in a while, and it isn't even over yet, but if the company comes out with some strong releases and gets BBX to market quickly (but not so quickly that it lacks major features), it's possible that RIM could attract some of their old customers back. There are plenty of people out there who are unhappy with the iPhone/Android style of devices, and BlackBerry provides a good alternative.
However, if another major negative event occurs, the damage will be more than the company can overcome. It may already be at that point, but it's tough to call a company dead when its userbase is so large. The company's best bet is to keep 2011 in mind when they face adversity in the future, as the damage didn't have to be as big as it was, but RIM's public responses left much to be desired.
RIM let technology pass them by, didn't capture the essence of what people wanted out of a smartphone, and are now paying for it. The mountain the company faces is certainly high, but it is not yet insurmountable. However, after a year of bad decisions and luck, it may take a little bit of good luck to keep the company relevant.
References