Best BlackBerry Sky and Stars Apps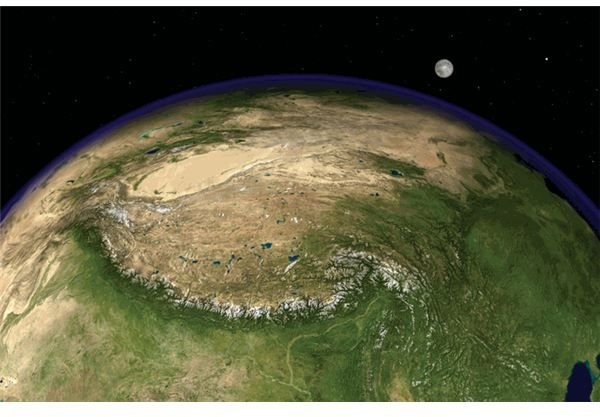 Take your BlackBerry on any outdoor excursion and chart the stars, find planets, view the Milky Way, see asterisms, constellations, distant galaxies and much more. These are the BlackBerry sky and star apps that will allow you to do so, see a review of the key features and functions of each, plus a guarantee on performance and easy to use interfaces for all your star charting needs.
Starry Nights
This comprehensive application allows users to view all the constellations, planets, and other stars from their
current location. Simply punch in your location via postal/zip code or latitude/longitude information and the app will show you a graphic image of the sky and the constellations that are visible.
Starry Night has advanced particle model technology to create our galaxies from hundreds of parameters right on the screen of your BlackBerry. This includes the Milky Way, Andromeda and thousands of other galaxies, 28,000 to be exact – all of which are rendered in gorgeous 3D. The particle system allows you to look at the galaxies more realistically than ever.
With new space probe visualization capabilities, users can explore the Apollo lunar program, Apollo spacecraft, mission trajectories and amazing panoramas of all the major lunar landing sites. Also see a display of 3D shadow cones for all planets, dwarf planets and moons in our solar system. You can customize the views of the shadow cone, as well as the umbra, penumbra or both. See hundreds of historical and future eclipses as never before and much more.
MicroSky
Did you ever think you could get a planetarium on your BlackBerry? Well this app is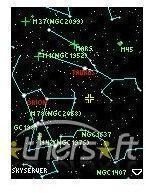 brilliantly designed to provide that for you. On the tiny screen of your phone you get what literally looks like a 'micro sky' display – MicroSky, this terrific application can be used to retrieve star charts from an integrated sky server, which you will find can display up to 2.5 million stars, 8,000 deep sky objects, 1,000 current comets as well as the constellations, planets, local horizon and other minor planets.
The MicroSky app combines useful features that allow for tons of customization settings that avid users will enjoy. It has a pretty good interface with good quality graphics to give a true display of the stars and other space objects.
Also, there is Bluetooth GPS support and an offline mode to reduce the GPRS costs and enable outdoor use without reception – this is not consistent or completely reliable but it does help out sometimes. In general MicroSky requires an Internet connection (GPRS or UMTS) and of course a Java supported cell phone.
Sideralis
Sideralis is a handy BlackBerry sky and stars app that you can use to display different maps of the stars, right on your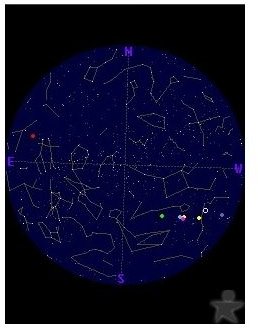 mobile phone. With this app installed, users will be able to view up to 800 stars and planets such as Mars, Jupiter, Mercury, Venus, Saturn, Uranus and Neptune. Also, get a dynamic screening of the sun and moon, constellations and more, all in three different modes – i.e. horizontal, zenith and night mode.
Sideralis is a terrific guide too, not only does it give you a view of all these objects but it also presents you with the statistics on each, including a planet's name, magnitude, distance, azimuth, height information and much more.
The app functions quite well, there is touch screen support, improved precision effects and multicolor graphics to tweak your viewing experience. Recent improvements to this application extended the list of available stars you can view, rolled out rewritten codes to improve performance and stability, and added the effect of atmosphere in calculation.
Astronomy Encyclopedia
Get a complete astronomy tutorial so you can review a comprehensive and factual source to many aspects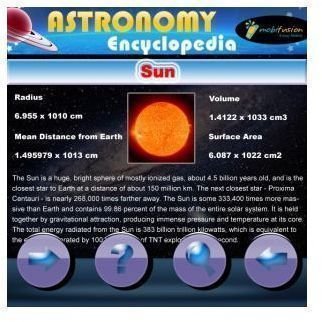 of the universe, space and astronomy in general. It is the perfect and most practical reference source for all your astronomy queries.
Simply, whip out your BlackBerry and find all the details you need to know about things like – how big are certain planets, facts about the solar system, the sun's distance from earth and so on. It guides you in how to find planets, stars, constellations, and even teaches you the history of space travel.
Astronomy Encyclopedia is very easy to use; the functions are easily accessible with fast look up features, large icons, terrific labeling plus more. Also, there are rich illustrations to make this an ideal companion for curious minds.
Astronomy
Astronomy is a simple and informative application for all you potential astronomers out there. You won't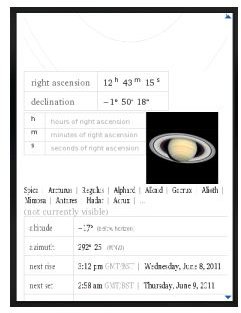 get a direct star charting experience on the application itself, but this Astronomy app will guide you in knowing where to look to view planets, stars, comets, distant galaxies and such. Of course, you will need a telescope in order to actually see these objects. The app basically tells you where to look and provides information on what you're looking at and nothing more. It's a terrific way to get your star charting tasks in a detailed and controlled situation.
The app implements a basic interface; there isn't much in the way of graphics or astronomical representations to look at, which would have been handy to help guide users to what they are looking out for. It does, however, compensate with a thorough description of the planets, stars, moons and galaxies – the locations, distances, rotation periods and such.
More BlackBerry Astronomy Apps
Get more information on Astronomy apps plus download tips and compatibility listings with this review of the Best BlackBerry Astronomy Apps.
References