Top Ten Blackberry Apps Kids Will Enjoy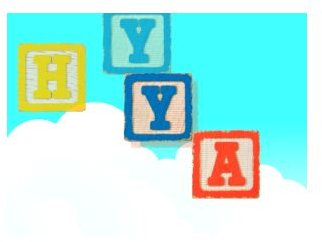 Baby GO!
Keep your toddler entertained for hours on end while they learn letters, numbers and shapes. This app reinforces letter and number recognition with brightly colored blocks that float around the screen as well as multiple shapes. Choose different games to download and play within the application without the worry of having your child accidentally exit the application and dial a number, or access important information on the BlackBerry. The only way to gain access to the main screen is to enter the correct sequence of the buttons displayed..
Best Kids Jokes and Riddles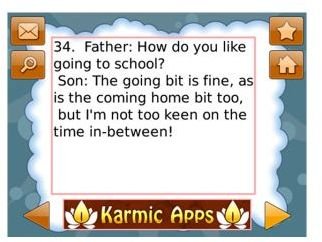 At times, some jokes can be inappropriate for children, but rest assured Best Kids Jokes and Riddles is a great app to download with child appropriate humor. This app will keep your kid entertained for hours on end on that long ride home from a road trip or from school. Your kid can mark jokes as favorites, send jokes to friends and search through hundreds of jokes to laugh at. This app is certainly one of the BlackBerry Apps Kids can enjoy.
Hangman Kids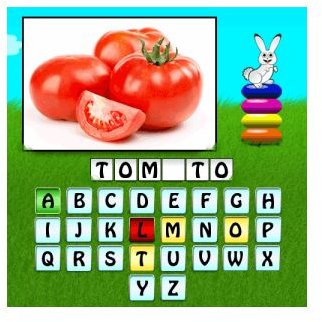 Hangman Kids is the adaptation of the classic game that people have enjoyed for years. This version of Hangman is a great BlackBerry app that helps kids learn new words and the correct spelling of words, all while having fun. Key features include, visual hints to assist in identifying new words and rewards to encourage learning. Hangman Kids offers different categories to choose from with child-appropriate difficulty levels. A revision section is also available to track wrong answers and plays words repeatedly to reinforce correct answers.
Kiddo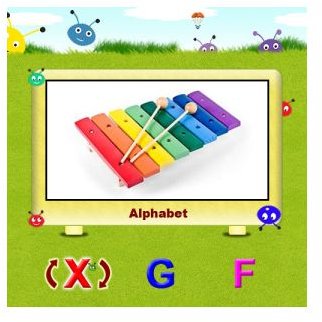 Kiddo is an app geared towards children that are up to five years old and includes age appropriate learning games. For 0-3 year olds, the flashcard games focus on number and letter recognition. For 2-5 year olds there is 'activity mode' which reinforces what was learned with the flashcard games. The app also comes with a lock feature to ensure your child is not exiting out of the application, entering your important messages, and making unwanted phone calls.
Mobile Player for YouTube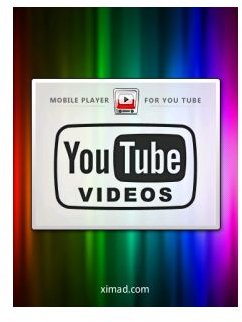 Your child can watch their favorite TV shows and listen to their favorite songs via YouTube with the app, Mobile Player for YouTube. Simply search for what you'd like your kid to watch and hit play. It's one of the best apps on BlackBerry that kids will love; so if you are ever stuck in a waiting room or need to cure your child of boredom on a long trip home, whip out your Blackberry and open the Player for YouTube to keep them entertained and out of your hair.
Paint 'N' Wash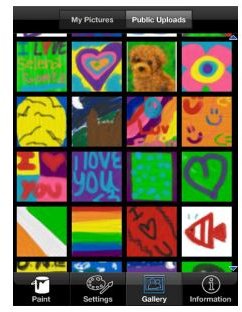 Channel your kids inner Van Gogh and Picasso with the app, Paint 'N' Wash. The app allows your child to finger paint pictures and images and sends them to friends and family via text or email. With customization options of colors and pictures the child can paint, you can keep your kid entertained for hours on end. The water faucet featured allows the child to turn the water on within the app to wash the surface and to start a new painting.
Petz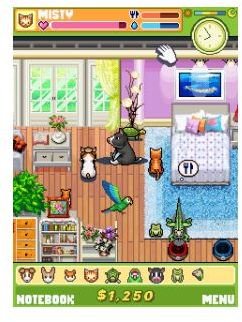 Does your child beg and plead to have a puppy or kitten, as a pet, but you just can't be bothered with the maintenance of a furry friend? With the app, Petz, allow your child to have a pet without having to worry about feeding, cleaning or caring for a real one and pick from the selections of a dog, cat, rabbit, or parrot. Your kid can also choose to take care and adopt up to nine pets.
Piano

Play the piano on the Blackberry with this innovative app that supports up to 25 keys of the piano. Your child can learn how to read music, play the piano as the keys light up, and play the sound of each key pressed. The app provides quality feedback to the player for accuracy and shows the notes on each key pressed. You can also record songs learned and playback tunes to share with loved ones that your little Mozart has created.
TVOKids Flower Frenzy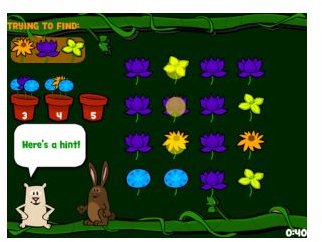 Geared towards older kids from 6-11 years old, the object of TVOKids Flower Frenzy is to find as many flower sequences as possible in a specific amount of time. Race against the clock as there are three challenging levels for your kid to be entertained with for hours. Whether you are stuck in a doctor's office or trying to kill time in traffic, TVOKids Flower Frenzy is one of the best Blackberry apps kids enjoy and features a lock screen option to ensure that your child does not exit the app against your wishes.
UNO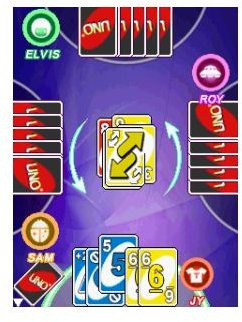 This classic game allows your kid to enjoy UNO without the hassle of 52-pickup. It is the perfect app to have, as there are multiple options to choose from; so, whether you would like play against the computer or with other players, there is room for everyone, because the game supports up to four players. The kids can shout, "UNO!" once there is one card left just like the classic card game. The phone also vibrates as an indication that it is the player's turn and automatically saves the game so it can be played at a later time.
References
All images remain copyright of the respective developers.