The Best BlackBerry Baseball Statistic Apps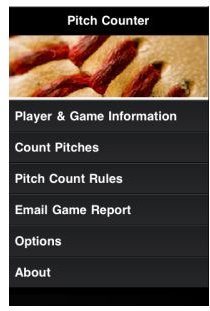 Here is treat for all you baseball fans out there, an easy and fun way to enjoy the game while tracking the scores in detail. These apps are all designed to give hands on support for logging game plays, managing players, and even sharing the game summary with friends. See more features and enjoy the ease of use these terrific BlackBerry baseball statistic apps have to offer.
Baseball Pitch Counter
Baseball Pitch Counter is a game log tool for keeping score in a detailed manner right on your
BlackBerry device. Coaches and even parents can track up to two players at a time and record the total number of pitches, strikes, balls, strikeouts, walks, outs pitched, and earned runs in a game.
The app includes common baseball game rules so coaches can quickly and effectively retrieve this information to better manage a game. These rules apply to both pitchers and catchers and are only applicable to players in the youth league category, i.e. ages 8 -14 years. In addition to a list of game rules, you will see consequential details as to how to handle situations in the game – for example, it states the numbers of days rest required for the number of pitches thrown.
Both parents and coach can communicate with each other with Baseball Pitch Counter, through a simple process, users can send pitching statistics reports, plus calendar days rest required, game updates, play records and much more.
Blackberry Baseball Scorebook
This baseball scorebook app is a great way to keep track of team and player statistics in real-time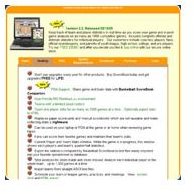 as well as to determine post-game analysis on cumulative games. Users can create a log of detailed bats and pitching statistics, box scores with game summary plus pitching and hitting plots.
With BlackBerry Baseball Scorebook you can view the box scores with game info, team statistics and more on a score sheet during the game. It can be more detailed than any game scoreboard at an actual baseball game. Also, you can combine as many as 1,000 games in post game analysis for individual stats, scatter and pitching points. Users can post their games on the Internet too, where friends can view the site and follow the game with you – simply upload the box scores with game summary and team statistics in HTML format on the web server as the game progresses.
Baseball Tracker
This super Baseball Tracker app is capable of monitoring multiple players and their performance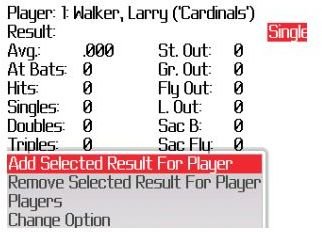 during the game. All the statistics are saved in a well-organized database so detailed plays can be recorded. It's a great tool for coaches, parents and sport enthusiasts. This BlackBerry baseball statistic app can keep a record of a player's batting average, plus the number of bats, hits, home runs, walks, strike outs, ground outs, fly outs, singles, doubles, triples and much more.
The interface is a basic one, it lacks color and the decorative graphics of other similar apps, however, it gives users the room to record thorough and customized details of the game and the players.
Pitch Count
Pitch Count is a comprehensive tracker for baseball and softball fans to log the number of balls,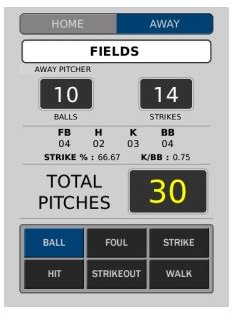 strikes, foul balls, hits, strikeouts, walks, and total pitches thrown for two teams. It also includes a strike percentage statistic and a strikeout/walk ratio that updates in real-time. Simply plug in the stats in the calculator engine and request the conversions you want, this intelligent app provides this information for you in no time.
Pitch Count is easy to use and has a dynamic interface that makes baseball tracking much more enjoyable. Additionally, you can refer to vital information such as pitching rules, rest requirements, current pitching limits and more. Also you can send emails directly from the application with the active pitch count screen and other details of the game.
Baseball Scores
For you game heads out there, keeping track of the game is crucial and you don't want to forget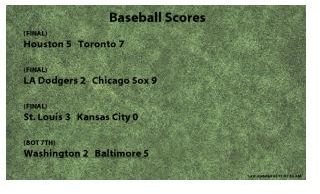 anything. Especially if you want keep the score of multiple games at a time. This is a simple BlackBerry application that focuses on just that. Baseball Scores utilizes a simple, straightforward interface so you can record the name of the teams and each of their scores in any order you prefer. Once these entries are entered you can quickly access the latest MLB results in real time and share them with friends.
References