Best E-book Reader for BlackBerry Storm: Three Top E-Readers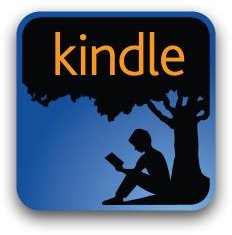 Paperback or Electronic?
The new clamour over tablet PCs has brought back some of the innovations that technology has given to us. The use of apps and downloadables has made working with technology easier than ever, especially when on the go; mobile technology especially has seen a huge growing market, with Androids, iPhones, and BlackBerries.
One of those innovations is that of the e-book. No longer having to lose that beloved book somewhere or worry about library fines, the ability to read new and classic literature on a mobile phone has ushered in a new way in which we spend our leisure time. These advances mean that one of the first things a new or current BlackBerry user may do is find out whether they use their phone as a library.
What is an Electronic Reader?
The e-book has become a popular way to keep up with new books that come out, as well as becoming familiar with the old classics. But what exactly is this technology?
As it sounds, an e-book is an electronic book – a book that is transcibed for online reading. Many of these began as the simple PDF documents, but have now transformed the ways in which we can take our books any and everywhere. E-books have been around for some time and it may surprise you that e-readers – that is the devices in which to read an e-book – have also been around for sometime. However, some people may pinpoint the launch of Amazon's Kindle as the turning point in the e-reading platform.
Your Lit, Your Blackberry
So you've just gotten your Blakberry Storm and you want to check out what this e-reading thing is all about. Well, for starters, you can now take your reading material with you, wherever your phone goes with you. Taking the bus? Pull out your phone's e-reader. Stuck at the airport? Pull out your phone's e-reader. The best thing about e-books is that many new and classic stories have been converted, being either offered for a modest fee, or even free. You can read things like Bram Stroker's Dracula, Moby Dick, and even Tina Fey's new book.
The first thing you need is an e-reader; luckily, there are many popular and free e-book readers for Blackberry Storm users.
Amazon Kindle
One of the first in the popular e-reader platforms, Amazon's Kindle hit the market and hasn't really left. The Kindle is now offered for a variety
of mobile devices, including the Storm 9530 and 9550 for the awesome price of free. Not only is the app is free, but it syncs up with the actual Kindle device or the downloadable desktop version. You will need to sign up for an Amazon account (if you don't already have one), which will then allow you order and download from the Kindle store straight to your device.
There are over a thousand free titles that you can also chose from, many classic literature titles - Dracula, Frankenstein, Moby Dick, Wind in the Willows - as well as some new releases, magazines, and news. The Kindle app for BlackBerry can be downloaded from Amazon's Kindle Store.
Nook

In response to Amazon's Kindle, bookstore giant Barnes & Noble came out with the Nook – an e-reader capable of reading e-books, as well as the mobile application for download. Similar in vein to the Kindle, the Nook has an interesting feature and that is the sharing option. With this, your friends who are also Nook users, can let you 'borrow' a book – even if it's a paid book – completely free.
The Nook app can only be downloaded from a Blackberry phone through the built in browser and as with Amazon, you will need to sign up for a Barnes & Noble account.
Mobipocket
Mobipocket has been a long standing e-reader for many Blackberry users, running on both newer and older BB phones. Mobipocket not only

offers a variety of e-books, but the reader is able from a variety of e-book libraries, such as the one offered by Amazon's Kindle. That's right, if you've moved from a smartphone that offered the Kindle, Mobipocket can be used to read those e-books on your Storm.
Mobipocket can be downloaded from the official website, along with a handy desktop version as well.
Read While Moving
The advances in the mobile market will continue to grow, especially with the trend towards smartphones and tablets. Electronic books are still popular, offer avid readers the ability to keep reading on-the-go and not lose their bookmarks. With more than just books being offered, the fate of e-reading only asks how much further it is able to go.
References
Amazon Kindle, https://www.amazon.com/gp/feature.html/ref=amb_link_355500722_9?ie=UTF8&docId=1000468551&pf_rd_m=ATVPDKIKX0DER&pf_rd_s=left-1&pf_rd_r=0S8HK4VY8XZ501G094AS&pf_rd_t=101&pf_rd_p=1298744862&pf_rd_i=133141011
Barnes & Noble Nook for Blackberry, bn.com
Mobipocket E-reader, https://www.mobipocket.com/en/DownloadSoft/application.asp?device=Blackberry
Image Credit: Amazon, Kindle, Mobipocket via author