BlackBerry Disney Apps for Disney Fans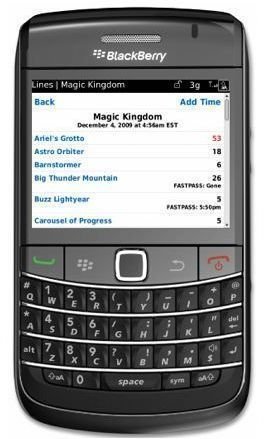 Are you eager to see Mickey Mouse anytime soon? Then check out these applications that allow you to know in advance what you can expect when you arrive at Walt Disney World.
Walt Disney World Wait Times
Walt Disney World Mobile Wait Times estimates current as well as future wait times for the Walt Disney World attractions. This app supports BlackBerry OS 4.5 or above and offers great coverage along with extensive data from the parks.
The Walt Disney World Wait Times mobile application requires you to have a TouringPlans.com subscription to gain access to the wait times and crowd data. This amazing app allows you to:
Get the real time wait in line data for every attraction at Disney World.
Find out future wait times and when Fastpass will be available for the day along with crowd estimates, single rider lines, refurbished data and more.
I know people who have used this app religiously during their trips to Disney World and it works great. It can really help you plan your time at the park so you get the most from the visit. Just subscribe at Touring Plans and download this app on your BlackBerry device for a magical journey into Disney World.
(Subscription: $10.95)
Walt Disney Presents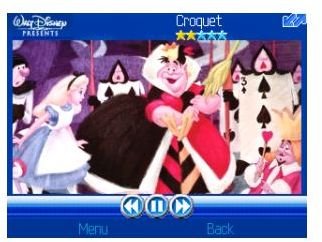 Walt Disney Presents is a great app for kids who love everything about Disney. This fun filled Disney inspired trivia app helps you to learn interesting facts about Disney. You will definitely enjoy the short stories, slide shows and focus on your favorite Disney characters via their rare images and Character Spotlight feature. Walt Disney Presents also offers weekly updates, new images and slide show features directly on your BlackBerry. Some of the key features of this app are:
The app automatically pans through various categories of Walt Disney Presents content.
Allows you to save pictures as favorites for viewing later on.
Updates content on a weekly basis.
Allows you to control the show with DVD controls.
The replay feature allows you to play the show again and again.
(Price: $3.99)
Disney World Wait Times by UndercoverTourist.com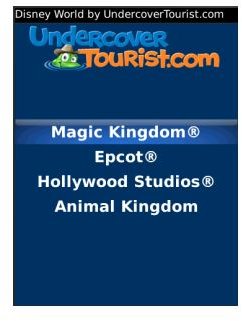 Disney World is the craziest place on earth and if you want to save yourself from all the chaos, give this app a try. It includes accurate real time wait times for Magic Kingdom, Hollywood Studios, Epcot, and Animal Kingdom. There's also a GPS feature that can help you find your vehicle after a tiring day at Walt Disney World. The app even includes a planner that provides information on march times and special events.
(Price: Free)
ReadyPath - Disney World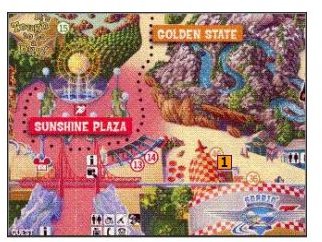 ReadyPath is an application for your BlackBerry device that allows you to find rides, restaurants and provides you access to highly interactive maps. The app claims to provide you with phone numbers of the stores, restaurants and even golf courses in Disney World. It does seem a bit expensive though.
(Price: $4.99)
I'm sure there are more BlackBerry Disney World apps out there. If you come across one you'd recommend, feel free to share it with us in the comments.
References