BlackBerry Photo to Contact Guide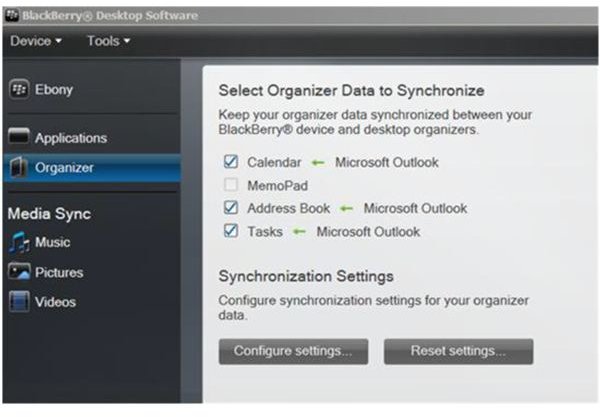 Using Outlook
Go into Outlook on your computer and add photos into your contacts. To do this double click on the photo box and it will take you to your "Pictures" folder. Choose your photo, click on it and it will go straight into the box next to the contact details then click "Save and Close." Sync your BlackBerry with your computer using a USB cable and the BlackBerry Desktop Software (this can be downloaded from the BlackBerry site free). "Configure Settings" to include "Address Book" by clicking on the bar and following the instructions. Click on "Sync" and it will download all your contacts onto your phone including pictures.
Using the Phone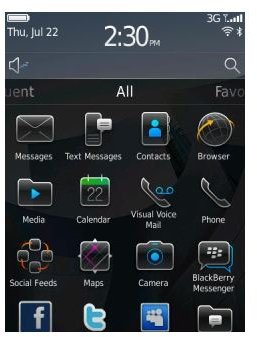 To assign a BlackBerry photo to a contact click on the "Media" icon, then "Pictures" and choose the photo you wish to use. Click on the menu button (the series of dots at the bottom of the phone) and "Assign to Contact" will be among the list. Click on it and the photo will appear in a new screen. Here you can zoom in and out and "Crop and Save" as this makes it the right size for the contacts box. Once you have clicked on "Crop and Save" it will take you to the contacts list where you choose the contact it matches. A box will come up saying "Picture Set" then click on "Ok" and the photo will be in place. You follow the same procedure to change a photo except the box will say "Overwrite Existing Picture" and "Ok."
Add Photos taken from BlackBerry Camera
Click on "Menu" then "Camera" and your camera should be ready to take photos. You may need to change the lighting in which case, click on the menu button and it will give options to add flash, change the scene or autofocus. Clicking on "Options" gives you more changes to the size of photo. Point and press the button in the middle of the bottom of the phone. Once taken, click on "Menu" and you will have the option to "Assign to Contact." Clicking on this will take you into your list of contacts. Scroll down to your choice, it may ask to "Crop and Save" first of all. You will then be notified "Picture Set."
Easy Alternative Method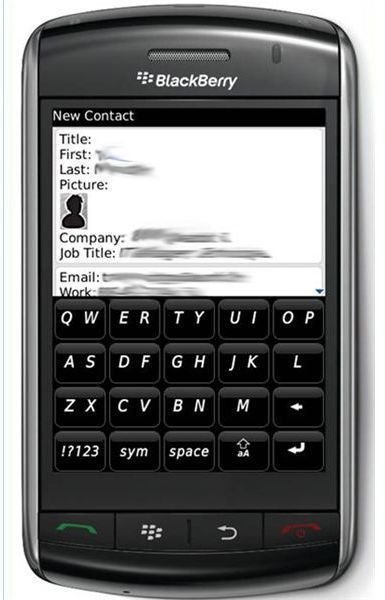 Go into the menu then "Contacts" and "Edit." Click on the empty photo box at the top right of the contact details. This will automatically take you to the pictures folder. Choose your photo and it will slot into the photo box within the contact details. Click on "Save." You can also set this photo as your background if you choose that option.
Now when one of your contacts calls who has a photo within their details, the photo will appear on the screen. The photos can be changed as often as you like and deleted if you wish.
References
Author's own experience.
Author's own images.