The Top BlackBerry Credit Card Apps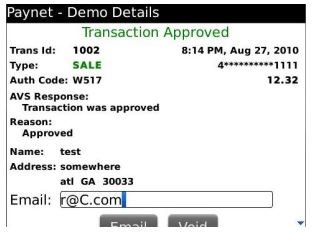 Don't get left behind, learn about these amazing credit card apps and see what they can do for you. Simply use your BlackBerry smartphone to perform secure and reliable sales transactions anywhere you are. In addition, you get the convenience of managing and organizing your files through some very intelligent user interfaces. Find out more and download these apps right away.
Credit Card Machine
This app allows you to accept credit card payments right from your BlackBerry smartphone, with the
assistance of a Bluetooth swipe and print device, users can process major credit cards such as Visa, MasterCard, American Express and Discover. Once installed, the app boasts a dynamic user interface for you to perform complete sales transactions on your BlackBerry and even offer some great customer services as well.
Users can e-mail customized receipts directly to a customer; separate tips; view transaction logs with history details; create and edit the customer database and inventory database; add functional shopping carts; add taxes and much much more. This app is definitely a top choice among the BlackBerry credit card apps on the market.
wCharge Credit Card Terminal
Whether you have the App World app installed to your device or choose to go through the mobile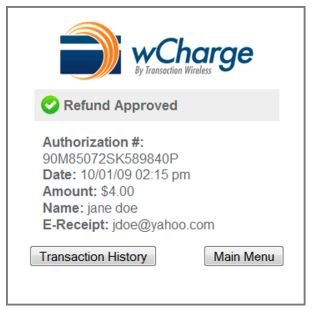 browser this wCharge Credit Card Terminal app is a quick download but note, in order for the app to take full effect you need to set up a business/merchant account with PayPal (takes you 5 minutes). Now down to business, this application enables remote processing of Visa, MasterCard, American Express, and Discover credit cards using your mobile device. It offers a secure way of accepting credit card payments wirelessly and stores the transaction records securely in your online PayPal profile.
Users can remain professional on-the-go as they issue e-mail receipts to a customer's e-mail address and not worry about jeopardizing their security. The app has a secure network encrypted via SSL; so all credit card activity is completely secure and protected.
Intuit GoPayment Credit Card Terminal
If you're an exec retailer on the move this app is for you, with the use of your BlackBerry phone,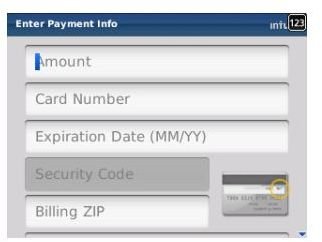 easy and secure credit card payments can be received wherever your business takes you. To get started simply sign-up for an Intuit GoPayment Merchant Service account and get authorized within seconds. There are no monthly minimums, no long-term contracts nor cancellation fees.
You will find all your transactions are easy and secure – simply enter (or swipe w/ free GoPayment card reader) the customer's basic payment info, apply the costs and process the charge. Payments are automatically deposited into your bank account so you don't have to worry about this information being stored to your phone. Once that is done, you can then send a customized e-mail receipt to the client to guarantee payment.
Additionally, this BlackBerry credit card app allows you to create a detailed inventory list and add up to 50 employees to a single GoPayment account by syncing payment data with QuickBooks Pro or Premier.
EzBillMaker with Credit Card Processing
With EzBillMaker you can operate a sales and accounts department right from your BlackBerry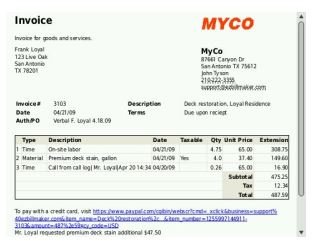 smartphone. Maybe that was a little dramatic, but take a look at what this tiny little app can do.
EzBillMaker lets you create and send professionally formatted documents to any fax or e-mail address. These include invoices, sales quotes, expense reports, time sheets, mileage reports, call logs and documents with integrated functional hyperlinks directing clients to easy and secure credit card payments. This way you can get paid faster through wireless credit card payments.
Its intelligent interface allows you to create monthly customer statements, bills and other reports; bill directly from the call log; copy bills or quotes for editing; create quotes and change orders; handle down-payments, mark-ups, credits, discounts, sales tax and much more.
Other remarkable features allow you to customize the system to include business logos, drop-down descriptions, notes and more. Rest assured that all your data will be backed-up automatically on the EzBillMaker website and kept secure.
SPC Card
This great app serves as the ultimate reference guide for SPC cardholders, where they can retrieve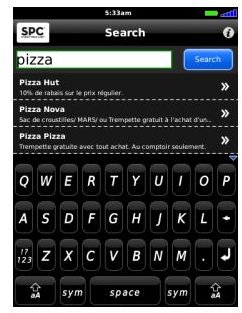 information and details on compatible retailers and savings offered through their SPC membership. This app simply provides all the data you need to get the best quality and service with your SPC card. The app has an incredible, easy to access database with all the insider deals on just about anything, you can get exclusive deals on fashion, food, entertainment, lifestyle, travel and more. Also, you can receive ongoing savings from Aéropostale, Aldo, American Eagle, Bluenotes, Burger King, Foot Locker, The Body Shop, Urban Behavior and more.
Once installed, simply select your region and you will see all the places where SPC Cards are accepted and then view the stores and deals available. The limitation with this app is that only Canadian based students will be able to reap its benefits.
References