20 Must Have Apps for BlackBerry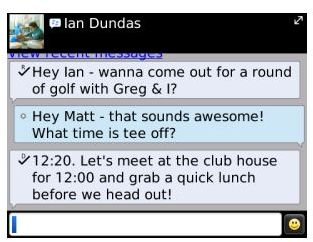 BlackBerry Messenger - Free
Use BlackBerry Messenger to stay in touch with other BBM users. The all new improved version of BBM includes 'check spelling as you type' feature, voice notes, picture sharing, group creation and a way to find friends based on names or unique barcodes anywhere, any time. If your family and friends are spread across the globe, then BBM is a must have for you. It's basically a free SMS-alternative between BBM users worldwide.
Evernote - Free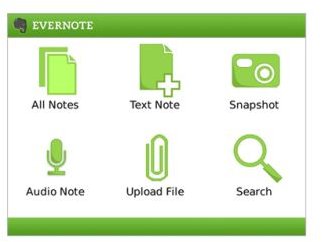 Evernote is a memo recording app that makes life easier by storing and organizing the information that you input into your BlackBerry, on the web. It allows you to take notes, make lists, share memos, tag images and manage important information, all through your BlackBerry device. Simply, take down what's important, categorize it with tags, and access it when required.
Evernote for BlackBerry Review
Viigo - Free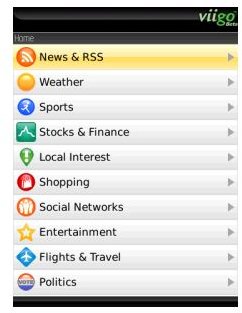 Viigo provides BlackBerry users with the ultimate RSS experience. The app lets users view stocks, news, audio clips, weather reports, flight information, sport scores and more. Viigo is the best RSS reader and brilliant at presenting information to you, much like the BlackBerry push mail. The latest version of Viigo includes streaming audio podcasts and Twitter. It's such an appealing app that RIM went ahead and acquired it.
Viigo for BlackBerry Review
WeatherBug - Free
WeatherBug is best-known amongst BlackBerry users for providing basic weather information that includes seven-day forecasts. Now, you won't have to look far to get current weather updates. Just look at your BlackBerry home screen, and get local weather updates, weather alerts, detailed forecast summaries, detailed radar maps and camera views. The app also goes a little further by integrating with Bing Maps, allowing you to tap anywhere on a map to find out how the weather conditions are over there.
WeatherBug App for BlackBerry Review
Slacker Radio - Free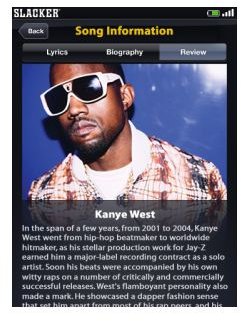 Slacker Radio is one of the leading custom streaming radio apps for BlackBerry that allows unlimited free streaming. You can listen to more than 100 stations via Slacker, programmed by like minded music lovers. Even better, its premium version offers station caching that allows you to listen to music while you're offline. However, station caching requires a subscription, that's about $4 - $5 per month.
Pandora Radio - Free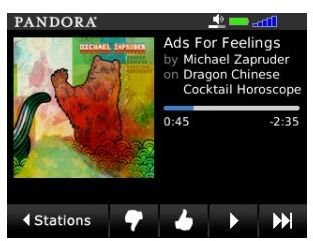 Pandora is a streaming radio application that allows you to stream Internet radio whenever you are online. It allows you to personalize and play only the music you admire. Simply name the artists that you love listening to and Pandora will create a radio station that keeps streaming the tunes from those artists on your BlackBerry smartphone. It's one of the most entertaining applications that comes for free. But make sure you have an unlimited data plan.
UberSocial - Free

UberSocial, previously known as UberTwitter, is a Twitter client that BlackBerry users seem to prefer. It's a killer app that features photo integration, tweet shrinking, embedded videos in tweets, URL shortening, Twitter profile editing, viewing your own timeline and loads of other features. Other than the load time issue, it's an amazing application.
For another look, take a look at our top BlackBerry Twitter apps.
Facebook - Free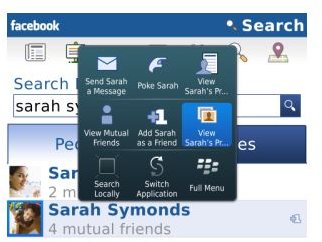 Can you name someone who's not on Facebook? Perhaps one or two! Facebook is one of the most popular social networking sites and also one of the most downloaded applications at the BlackBerry App World. This free application allows updating statuses, sending messages, writing wall posts, poking friends and even uploading photos directly from your BlackBerry mobile.
Though BlackBerry's own Facebook client comes integrated in most smartphones, you can also check out our list of best BlackBerry apps.
Opera Mini 6 - Free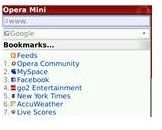 Despite having improved over the past few years, the BlackBerry browser lags behind when compared to other platforms. Luckily, there are alternatives and Opera Mini 6 browser is by far one of the best nowadays. It is speedier, works smoothly and has no problems loading web sites. The real benefits here are its pinch to zoom functionality, a visibly improved interface and better font support.
Opera Mini App for BlackBerry Review
Google Maps - Free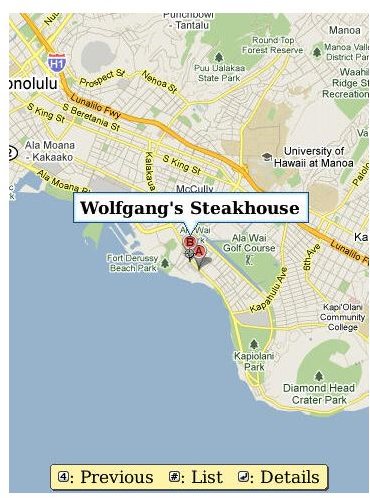 Let's be honest – BlackBerry's native navigation application, BlackBerry Maps, isn't as comprehensive as Google Maps. Interactive maps with accurate directions, business listings, maps in satellite view and traffic updates are just some of the powerful time-saving navigational tools that you can expect from Google Maps. The recent upgraded version even adds cycling and transit directions plus the facility to share directions via Facebook and text messages. So what are you waiting for, get Google Maps now!
Google Maps for BlackBerry Review
BlackBerry Traffic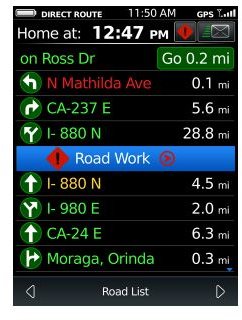 BlackBerry Traffic is a simple app that lets you map your driving route and gives you an ETA (estimated time of arrival), alternate routes and traffic delay information. The latest upgrade includes improved user interface, turn by turn directions, future traffic view and search history.
Though it doesn't necessarily beat full GPS apps, it gets the job done and comes at an unbelievable price – It's free!
Ka-Glom - Free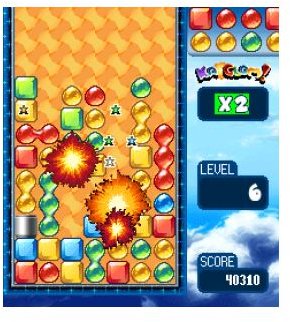 The Ka-Glom app for BlackBerry is a Tetris style game application that allows users to play and earn rewards. It's a fun game that can be played in three different modes- normal attack, time attack and puzzle mode. If you combine four gloms of same color, they blow up and disappear – that's Ka-Glom and it earns you points. That's basically it. Moreover, it's an excellent game and it costs absolutely nothing – a big enough reason to download it.
Ka-Glom App for BlackBerry Review
One Touch Flashlight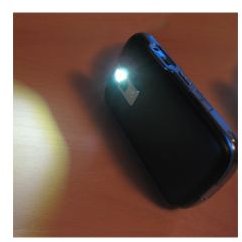 There are a number of flashlight applications that make use of your phone's screen to turn it into a flashlight but One Touch Flashlight is different. It uses the phone's video light and LED screen light to turn it into a torch. There is nothing more to this application except that it's reliant on you having a microSD card in the slot, when you begin using the application or else the video camera won't work and the app will fail to start. If you like the simplicity of the app, it's currently available on sale for $0.99.
Poynt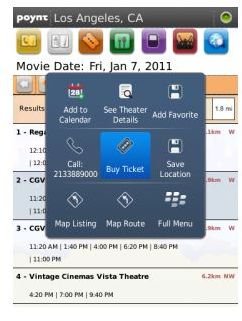 Searching for something nearby? Maybe a particular business or a restaurant! You can use Poynt to search for these and more. Poynt is a search application that helps you to locate businesses, movie listings, retailers and more from your BlackBerry smartphone. The app also lets you add venues to contacts, share locations via SMS and add events to your calendar.
In Case of Emergency (ICE) – Free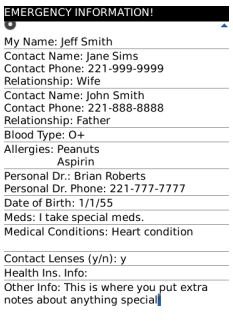 ICE is an amazing BlackBerry application recommended by health professionals. The app stores critical medical and personal information on your BlackBerry device. During an emergency, the app will provide your rescuers essential information just by clicking on the app icon. ICE is extremely helpful in emergencies and is recommended for all BlackBerry users. For more information, check out our ICE app for BlackBerry.
Imagining Theme 2 - Free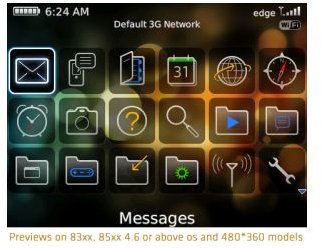 Imagining theme 2 is an amazing theme for BlackBerry devices. The app features a custom background that's impressively designed for long time usage, and it does not drag the smartphone's performance down. However, you need to do a battery pull to properly complete the theme's installation.
PhotoClub – Funny Make Machine with Photos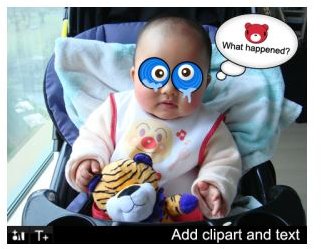 BlackBerry has a poor range of apps that can be used to edit photos. This oddly named app is surprisingly functional when it comes to editing pictures and adding funny frames to them. You can modify pictures as well as add clipart, custom elements and effects to make them look funny. This simple app is priced at $6.99.
Amazon for BlackBerry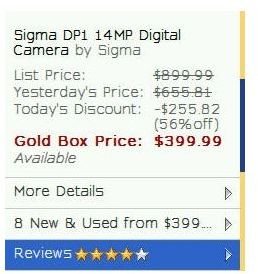 Mobile shopping isn't really popular with the masses yet, but it's definitely coming soon. For now, you can browse through Amazon.com's catalog and buy books and other products right from your BlackBerry. Once you place your order on the Amazon app, your transaction is processed through a secure server.
eBay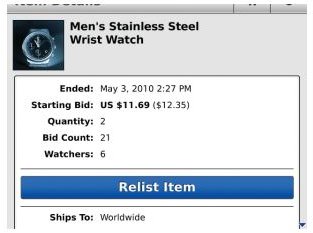 The eBay app for BlackBerry made accessing auctions easier. Now, you can handle your auctions, bid on items, and make payments via PayPal from anywhere. Check out our detailed review of the eBay app for BlackBerry for more information.
Navita Translator- Free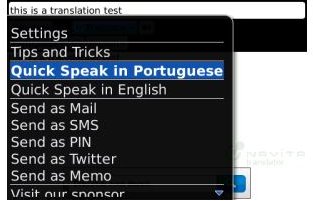 Navita Translator is a really cool app for BlackBerry owners who travel a lot. It can translate 52 languages. If a business associate sends you an e-mail in a foreign language, just run it through this application and get a better idea of what they are trying to say. This app can easily translate phrases from an e-mail, text messages and phrases that you input into this app. If you have ever been to a foreign land, you'll understand how useful this app could be.
Conclusion
There are many great apps for BlackBerry owners, allowing you to get things done, stay in touch and do so much more. These 20 must-haves will surely serve as a great starting point. If you think I have missed out any amazing app that should have made it to the list. Please leave a comment.
References
BlackBerry App World, www.blackberry.com
Image Credits: Each screenshot is the property of respective app developer.