BlackBerry Alerts: The BlackBerry Alert Guide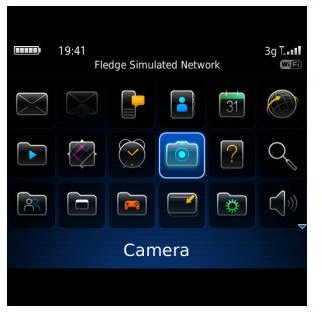 Alerts Guide
This is your BlackBerry alert guide; here we will discuss how to enable BlackBerry alerts for all messages - e-mails, SMS, instant messages and messenger applications on your device. Also, learn how to assign your favorite song as your ringtone. The process may vary for different versions of the BlackBerry smartphone, however, the concept is still the same. There are a few methods to activate the BlackBerry alerts for your messages, first let's check out the easiest of the bunch.
BlackBerry Sound & Alerts
On your home screen there is a 'sound and alert' icon normally situated at the bottom of the list of
applications by default. Click on this icon and scroll down to 'change sounds and alerts', this will take you to a list of options to program your phone's ringtone, message and other sound alerts. Choose the desired message application – SMS, MMS, E-mail, Facebook, BB Messenger or IM. Set the preferred notification tone, volume, vibration etc. When this is completed, press the menu button and select 'save'. Repeat the process for all other alerts you want to activate.
BlackBerry Settings & Options
The settings and option icons on your BlackBerry home screen are separate; either of the two can assist you in enabling and registering alerts. Once you select and click on these icons, you will see a 'sound alert' option (other versions may state a 'sound and ring tone' option). Click on this option and repeat the process listed in 'BlackBerry Sound & Alerts'.
Individual Alert Activation
If you want to activate, change or alter the volume of an alert for a specific application, simply click on that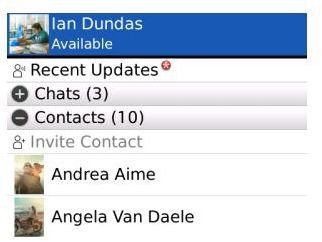 icon/folder e.g. e-mail or SMS text. Once the application's folder opens, press the menu button and scroll down to 'message notifier' or 'message alert'. From there select the desired application and adjust the alert tone, volume, vibration etc. This method will not work if you directly go on Facebook, Twitter, MySpace or the BlackBerry messenger icons. Changes to these applications will have to be made by clicking the 'messages' icon on the home screen, then left click on the menu button and scroll down to 'message alert' and adjust their individual alerts accordingly.
Setting Music Ringtones
If you want to set the phone's ringtone to your favorite song in your playlist on your BlackBerry, then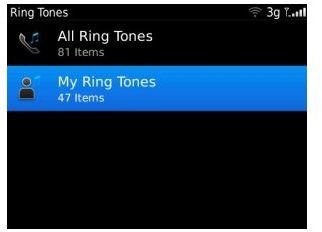 click on the media folder on the home screen, open the music folder, select the desired song, then press the menu button and scroll down and select 'set as ring tone', confirm your request and save.
The Final Bell
Ultimately the 'sounds & alerts' icon on your BlackBerry's home screen controls all the alerts on your phone. Use this folder as your BlackBerry alert guide, you can adjust and change the phone's ringtone, e-mail message alerts, calendar notifications, alarms and much more. You can also customize the alert volume, vibration etc., choose an audible volume that is not too high so as not to strain your phone's battery, also keep the vibration at a minimum, along with deactivating the indicator light when not needed, these settings will preserve your BlackBerry phone's battery life.
References
BlackBerry Smartphone -https://us.blackberry.com
Image Credit - Screenshots courtesy of BlackBerry App World.