Top Anti-Virus BlackBerry Applications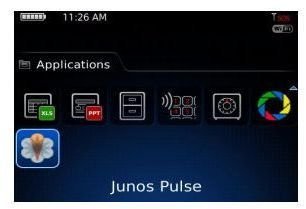 Anti-virus BlackBerry apps often come with other features that offer security like anti-theft features and even parental controls. Here are some recommended apps for your BlackBerry device that offer security and privacy.
Junos Pulse
This app provides an entire suite of security features that protect your BlackBerry device from viruses, malware and spyware. It also secures your device's data if it ever gets stolen. It scans files on your device constantly and in real time, giving you total protection at all times. If your device gets lost or stolen, this app lets you track and locate it using GPS. You can even set off a loud alarm remotely to locate it if it is lost or to scare off would-be thieves. It runs silently in the background so you are free to do your usual tasks without even noticing that the app is protecting you and your BlackBerry device. To download this application, you need to acquire a Junos Pulse BlackBerry license key from your IT department or administrator.
NetQin Antivirus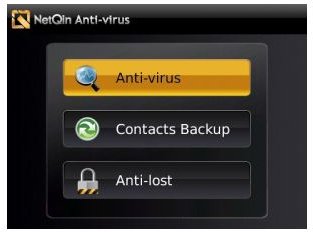 This app is a complete BlackBerry anti-virus and security solution that uses a cloud security database to check for known viruses, malware and spyware possibly present in your BlackBerry device. It offers real time protection against all kinds of mobile security threats. If it detects something fishy during one of its full scans, it will block the malicious applications. It also has anti-theft and anti-loss features. You can remotely track and locate your BlackBerry device via GPS or SIM card base station if it ever gets lost or stolen. You can set off a loud alarm so you can easily locate it if it is nearby. You can even lock your phone remotely to protect your data from would-be thieves. If that doesn't give you enough of a sense of security, you can remotely wipe all of your personal data in your BlackBerry device to protect your privacy.
Lookout Mobile Security
Aside from the protection from viruses, malware and spyware, as well as the anti-theft and anti-loss features of the other apps in this list, Lookout offers additional protection for your personal information. First, it offers a backup feature that secures your valuable information with ease. It features remote access via an online interface that lets you manage the data that you have backed up and also track and locate your device if it ever goes missing. It is a total security and privacy solution wrapped in a user friendly package.
SMobile VirusGuard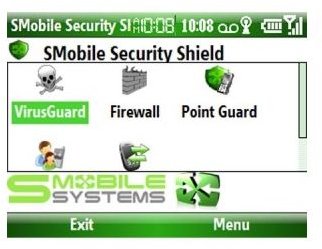 This app focuses entirely on mobile anti-virus protection. It blocks viruses and malware from all entry points such as e-mail, Bluetooth, IR, SMS, MMS and direct downloads. Virus definitions can be updated on a regular basis, the schedule of which can be determined by the user. It is capable of doing full system scans in real time and on demand. It logs all activities whether related to scans or detections.
BullGuard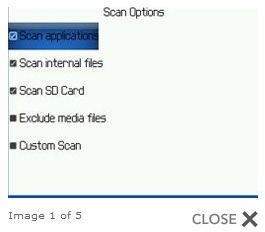 This app, like most of the items in this list, offers virus protection and anti-theft features. It also has basic backup features that keep your data secure even if your BlackBerry device is lost or stolen. One feature of this app that is not present in the others is the parental control feature that lets you monitor phone activities like text messaging and photos via a web interface. That is added security if you are letting your child use your BlackBerry device.
Conclusion
In terms of the amount of features that focus on security and privacy, Bullguard is the clear winner. However, if child control is not your concern, then any of these anti-virus BlackBerry apps can do a great job in keeping your device and your data secure.
References and Image Credits