BlackBerry E-mail Attachment Won't Open - What To Do?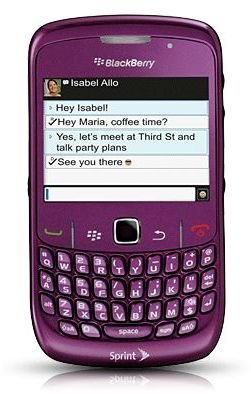 Technology has provided us with the means to not only keep in touch, but keep up to date without ever needing to truly be in front of a computer. The cell phone especially has given us the ability to check e-mail, social networks, browse the Internet, and other things which we can easily plan from the comfort of the coffee shop or even while in line at an amusement park.
E-mail especially has become an important feature for both busy professionals and even casual users. BlackBerry smartphones were originally designed with the business professional in mind, but have since become great phones for anyone who likes to keep up and in the know.
BlackBerry e-mail is generally reliable but what happens when that all important e-mail that you need for the upcoming meeting seems to be stuck? You get your e-mail and find the attachment that you need, but you are unable to open it. What should you do? There are a few different methods you can try to troubleshoot issues when a Blackberry e-mail attachment won't open.
What Went Wrong?
What happens when e-mail attachments go wrong? Like any platform, things can go wrong when sending e-mails or e-mails with attachments. Perhaps the file is too large, especially when checking on a mobile phone; maybe the original file was corrupted in the first place or has become corrupted for whatever reason when being sent. Sometimes sending the e-mail gets tied up in the traffic of the Internet as a whole or the person may just have forgotten to add the attachment.
BlackBerry E-mail Attachment Won't Open
The easiest way to open an e-mail attachment is to first open your e-mail and then to highlight the attachment with your BlackBerry's
trackball. You should get an option to "open attachment". Select "full contact", then open attachment again and the attachment should open. Of course, if it were that easy, you wouldn't have an issue.
The next step is to try and reset your BlackBerry.
Turn off the BlackBerry.
Remove the battery and let it stay out for a moment
Replace and turn phone back on.
If resetting the phone while off does not work, try to remove the battery while the phone is still on. Wait a moment or two and then replace and turn the phone back on.
Depending on the phone, sometimes a user will need to register the e-mail service with the cell phone carrier. You can do this from the phone itself.
Go to "options", then "advanced options"
In advanced options, chose "host routing tables" and click enter. It is advisable that you do not click anything else in order to avoid losing information.
Press the menu key and select the option to register now. Enter in your information and within a few minutes you will receive an e-mail with confirmation. Follow any instructions within the e-mail.
When a BlackBerry e-mail attachment won't open, it can be incredibly frustrating especially if it's a file you need for an upcoming meeting. However, knowing some of the troubleshooting that can be done can help fix the issue and get you that attachment.
References