The Top E-books for BlackBerry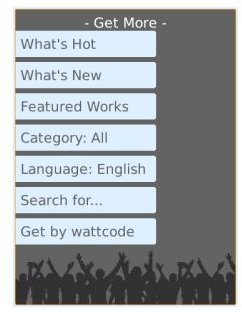 100000 Free Books Wattpad
100000 Free Books Wattpad is an app that contains over 100,000 e-books including novels, short stories, and poems. You can select your favorite or read new selections. There is a list of titles that are currently popular and a section containing featured works. There are dozens of categories to browse through. Afterwards, you can leave your comments about the publication or address the author. The app supports e-books in multiple languages. This is a free app available at the BlackBerry App Store.
Kobo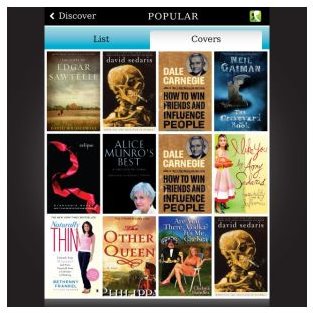 Kobo is another app that contains a large selection of e-books for BlackBerry. With this app, you can access the Kobo Store, which contains over two million e-books. Before purchasing a book, you can read a preview of it. The app has several options that improve the readability of the text including adjustable text size and brightness controls. There is a night mode which reduces strain on the eyes while reading. Other notable features include automatic bookmarking, which lets you return to the last page that you have read, and SD support, which lets you save downloaded books to the SD card. The app also has Bluetooth support. Download the free app at the BlackBerry App Store.
FreeBooks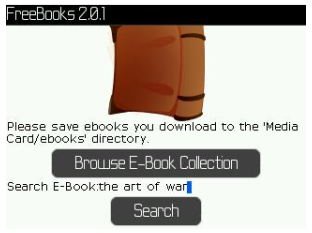 Read thousands of free e-books with the FreeBooks app. Find the books you want to read by searching by title, author, or category. There are top 100 lists and a category for recently listed books. Once you have located the book, download it to the BlackBerry device. This is a free app that is available at the BlackBerry App Store.
Borders eBooks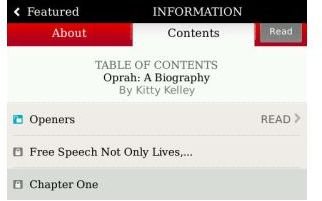 Borders eBooks is another app that lets you download e-books to your BlackBerry device. This app searches through the Borders.com database to locate books. The app supports downloading books to the SD card. It also remembers the last page you read with automatic bookmarking. Also, you can skip ahead in each e-book. If you have an existing Borders.com account, you can download free e-book versions of books that you have previously purchased. This app is free at the BlackBerry App Store.
Ultimate Short Stories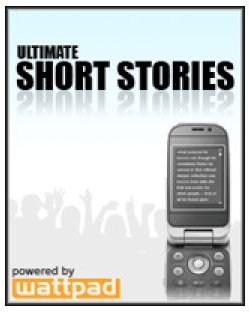 If you are a fan of short stories, then the Ultimate Short Stories app is for you. This BlackBerry e-book app contains a handful of classical short stories from several authors including Guy de Maupassant, Virginia Woolf, Anton Chekhov, and Herman Melville. Some of the notable short stories include The Baron of Grogzwig, The Elephant's Child, The Minister's Black Veil, The Monkey's Paw, and A Telephone Call. This is a free app available at the BlackBerry App Store.
References
Image Credit - Images courtesy of the respective app developer.