Learn How to Solve Blackberry Torch Problems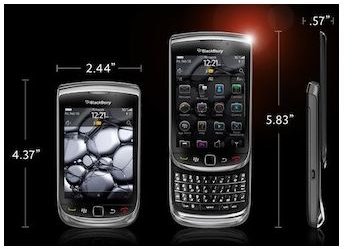 Problem with Native Device Search
Many Blackberry Torch users complain that they are unable to search text from within a message body. Before we frantically look for a solution to this issue, you should know that the Torch 9800 is not optimized for native device search. It cannot locate text strings within memo-pad, emails, and contacts, unless it appears in the name field, subject field or company field. So, until someone comes up with a third party application, there is no way to locate and search a text string anywhere within a message. The Torch search tool is more optimized to search social media websites and the Internet.
Unable to Attach a File to a Text Message
To avoid this problem, verify whether the file you intent to attach is copyright protected or not, because you won't be able to attach a copyright protected file to a text message in Torch 9800. Also, make sure that the file is either an .ics (iCalendar) file, a .vcf (vCard) file, or a media file like a .gif, .jpg or .midi file. And, before composing a text message, make sure you begin by using a blank template available for your BlackBerry device.
Issue with the Notification Bar
BlackBerry forum have been flooded with complaints regarding several issues related to the Torch 9800 notification bar. Some users complain that their notification bar has unexpectedly stopped updating, and others have noticed that the notification bar keeps on showing email and other notifications as unread, despite the user having gone through them. However, the most common BlackBerry Torch problem seems to be with the Facebook calendar event notification – users complain of being inundated with calendar events notifications.
There seems to be a common bug that is responsible for all these petty problems. You can try solving this issue by turning off your calendar and Facebook notification feature. Once you have done that, switch off your Torch, take out the battery and hold it out for about a minute or so before putting it back again. Switching on the Blackberry Torch should solve these issues. However, if these suggestions don't work, then the next OS upgrade should fix this minor bug.
Battery Drain
After using the BlackBerry Torch 9800, many users have realized that its battery performance is too low and it drains down within 6 hours or so.
You can go for a battery pull, if you are facing this problem. All you have to do is take out the phone's battery, clean its base with a soft cotton cloth or a tissue paper, reinsert it and reboot the phone.
Many times your phone's battery uses more power than usual because you are using the battery for no reason. And the following tips will help to you improve your battery's performance.
Set your Torch to turn off and on automatically, when you are not using it for extended periods. Home Screen > Device > Auto On/Off.
Switch off the Bluetooth when it's not in use.
Close all the unwanted applications running in the background, or they will eat your phone's battery.
Low signal strength also consumes battery. If your signal strength is weak, the device will use a lot of battery in order to maintain the phone's signal strength.
Turn off network connections that you are not using.
Switch your vibration notifications to sound notifications.
Conclusion
I have tried to address some of the most common BlackBerry Torch problems in this article, but if your issues have not been addressed here, look into the Torch User Guide (see references), or consult the BlackBerry Technical Support.
References