How to Set Up and Use a BlackBerry Tour Smartphone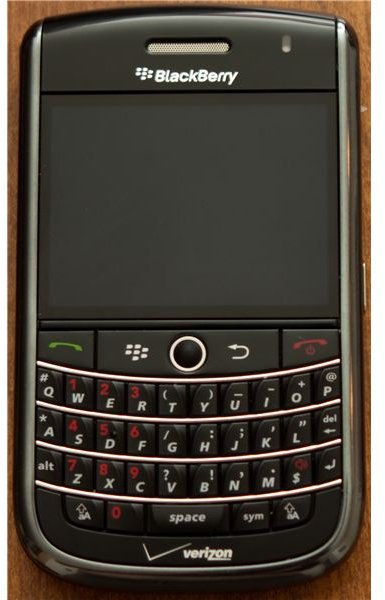 Introduction
The BlackBerry Tour 9630, first released in July 2009, has a 2x digital zoom 3.2 MP video camera, 3G & GPS support, and the whole selection of standard BlackBerry features. The phone is one of the smaller and lighter models, weighing 4.58 oz. The BlackBerry Tour has a half VGA+ 480x360 pixel resolution display which is perfect for viewing your multimedia on the device.
When you first switch on your BlackBerry Tour, the setup wizard will automatically open. This is the first step to take in using your BlackBerry Tour. You can use the tips that follow as a cut down BlackBerry Tour manual to get started on your smartphone.
Setting Up BlackBerry Internet Service (BIS)
Switch on your phone for the first time and wait for the setup wizard to load after the welcome screen. If you were to eager and accidentally skipped past this, you can open "Setup Wizard" from the main menu at any stage.
Select "I want to create or add an email address." Click "Next." This will then connect to the Internet and open the e-mail setup screen. Create a new e-mail address using the supplied service. This will create an e-mail address for your phone using your carrier's BlackBerry Internet Service. Once you have finished the setup, you will be sent a confirmation e-mail to tell you that you are registered on the wireless network. Add your other e-mail addresses in the same way if you like.
Using Your Phone - Communication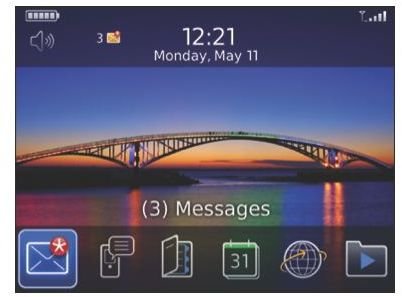 BlackBerry Messenger
BlackBerry Messenger (BBM) is commonly cited as one of the BlackBerry's best features. Open the "Instant Messaging" folder, and then "BlackBerry Messenger." Press your menu button then select "Invite Contact." You can either enter a friend's e-mail address or their PIN. Your PIN is a combination of letters and numbers assigned to your phone to distinguish it from other BlackBerry users. Tip: Type "mypin" at any time in a message to insert your own PIN.
Email/Texting
Open your "Messages" folder to access e-mail or "SMS" to open your texts. Press the "Menu" button and then "Compose Email" or "Compose SMS" to create a new message.
Camera
Open the "Camera" from your main menu to launch into the camera mode. Press the button on the side of your BlackBerry half way down to focus the selection, press it all the way down to take the photograph.
Using Your Phone - Organization
Calendar
The calendar is one of the primary functions that you will use if you want to help get yourself organized. Open the "Calendar" from your main menu to load the camera view. Scroll using the trackpad up and down to navigate through your day, or side to side to different days. Highlight a time period and press your trackpad in. This allows you to create an event. You can set repeating events and reminders so you won't ever miss anything again.
Tasks
Tasks can be used in conjunction with your calendar to help you complete certain things by a deadline. Open "Tasks" from the main menu, then press the trackpad in. Enter your task information then press the BlackBerry button and hit "Save." If you set an alert, it will now alert you to make sure you have completed your task.
References
Research in Motion. "BlackBerry Tour 9630 Smartphone - User Guide", docs.blackberry.com/en/smartphone_users/deliverables/14099/BlackBerry_Tour_9630_Smartphone-User_Guide-T643442-643442-0203014428-001-5.0-US.pdf
Blackberry - Tour, us.blackberry.com/smartphones/blackberrytour/
Andrew Maiman. "BlackBerry Tour Photograph", https://upload.wikimedia.org/wikipedia/commons/e/e8/BlackBerry_Tour.jpg