Learn Why You Do Not Need to Jailbreak a BlackBerry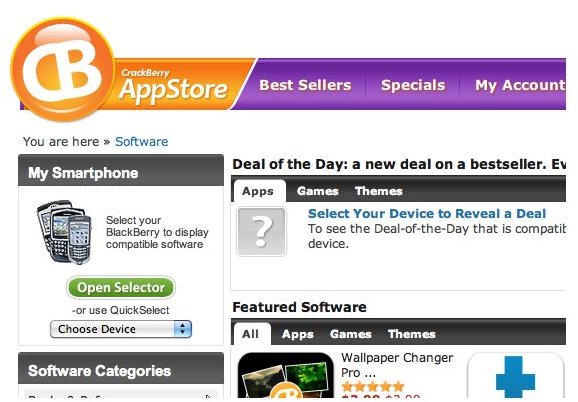 Introduction on Jailbreaking
The term 'jailbreaking' was linked to mobile phone usage with the release of Apple's iPod Touch and iPhone range. Apple's iOS operating system implemented limitations that meant you could not use the device to its full potential. Whenever you wanted to transfer music, photos or other multimedia to your device, you had to use Apple's iTunes media application. Likewise, whenever you wanted to install an additional application to the device, it had to be purchased in the iTunes App Store.
Why don't you need to jailbreak BlackBerry's?
Unlike Apple, Research in Motion (BlackBerry's manufacturer) do not enforce particular computer program use (like iTunes), or lock the phone from third-party developers (with the App Store). This means that you are free to do all of the tasks that you would do with a jailbroken iPhone, out-of-the-box with a BlackBerry. If you want to install a custom theme, an unsupported, third-party weather application or transfer multimedia without BlackBerry Desktop Software, then you are free to do so.
There are many places separate to the official BlackBerry resources ("BlackBerry App World") that let you download applications. Read on to find some examples.
Third-Party Resources
**
Themes
There are various websites dedicated to BlackBerry themes. Websites such as BlackBerryThemes, CoolBlackBerryThemes and the CrackBerry Themes section, all offer a selection of paid-for and free themes you can download. Once downloaded you open these in BlackBerry Desktop Software and then you can transfer them to your BlackBerry. Alternatively, certain websites allow you to download over-the-air (OTA) themes. You access these links in your BlackBerry browser and they automatically download to your BlackBerry.
Applications
Most developers are moving towards the BlackBerry App World as the primary distribution point for their applications. Whilst these are all hosted on the site, they are also available from developer's official websites as well. There are also some independent application sites such as the CrackBerry AppStore.
Transferring Multimedia
If you want to transfer multimedia such as songs, photos or video clips to your BlackBerry you do not have to use the BlackBerry Desktop Software. Instead you can access the device like you would a digital camera, USB flash drive or other removable multimedia device. Connect the phone via the USB cable and it will appear in the "Computer" list of removable devices.
Unlocking your Phone
One of the common misinterpretations of jailbreaking is that it means the same as unlocking. If you want to use your BlackBerry on a network other than your own, then you can unlock it. Jailbreaking an iPhone does allow you to unlock it, but it is not necessary with a BlackBerry.
If you want to unlock your BlackBerry with software check out a guide like How to Unlock your BlackBerry With Software or Learn how to Unlock Your BlackBerry for Use on Another Network for Free. Once you have unlocked your BlackBerry you will be able to use it with any compatible phone network.
References