What are the Best BlackBerry Web Browsers for Your Smartphone?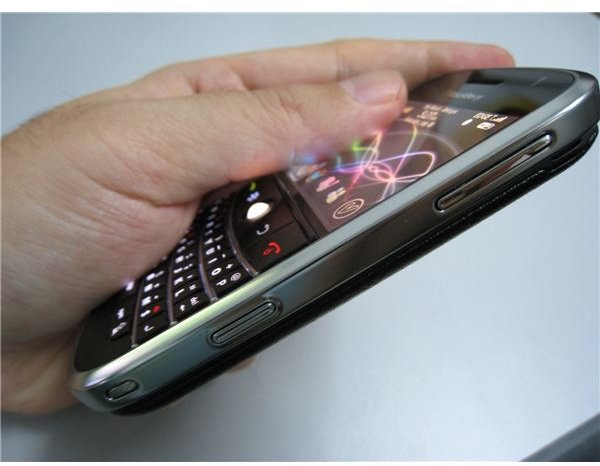 BlackBerry Web Browsers
Today it's hard to think about a smartphone without Internet access and BlackBerry devices are no exception. It's necessary to have a reliable web browser to feel the real excitement of the Internet. That's why you need a good BlackBerry web browser for your smartphone. There are several competitors for the top spot of the BlackBerry web browser world. However, options are limited for BlackBerry users when it comes to web browsers.
Opera Mini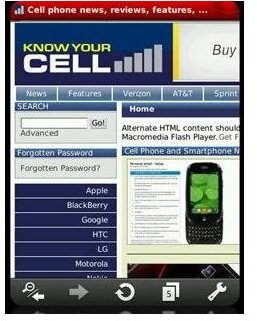 Opera Mini is the top selection for those who are looking for a BlackBerry Internet browser. The most important aspects of a mobile web browser are its speed and performance. In this sense Opera Mini and Bolt are the fastest browsers among BlackBerry browsers, while Bolt is just ahead of Opera Mini. The user interface is straightforward and switching between web pages is very easy. The system works very smoothly.
Its sophisticated URL auto completion makes it a lot easier to enter web addresses. Users can comfortably read even large web pages with text wrapping. Another important feature is Opera's on screen keyboard. You can type information without leaving the webpage you are viewing.
Opera Mini has been designed for the best user experience and faster performance. If that's what you need, get it for your BlackBerry. It's not a surprise to see that it has been selected as the best web browser for BlackBerry by many.
Bolt Browser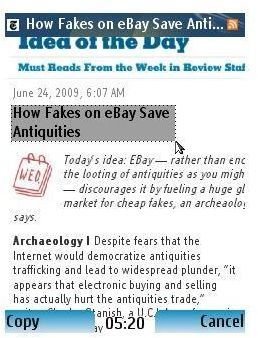 BOLT is a free mobile browser that offers an extremely fast browsing performance for almost any mobile phone. In terms of raw speed, BOLT is slightly faster than Opera Mini. It offers PC-style web pages instead of offering simplified versions of a webpage. That's why it is an exciting experience to browse web pages with Bolt browser.
Bolt is a result of more than five years of mobile experience. It has been designed for optimum usability, and best performance while consuming a minimum amount of memory and processing power. However, its interface is lacking some important features. Also it doesn't offer smooth zooming in and out of pages. Anyway if you have no interest in Opera Mini, definitely go for Bolt. It deserves the second place just behind Opera Mini.
BlackBerry Browser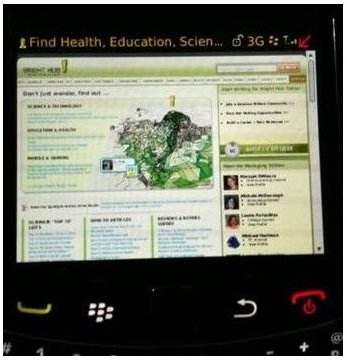 The default BlackBerry Browser has often been criticized for its slow browsing speed and lack of aesthetics. Opera Mini and Bolt offer more than twice the browsing speed when compared with BlackBerry Browser. Compared to BlackBerry's email strength, its browser is just like a mobile browser, rather than a browser for a smartphone. It delivers a poor browsing experience, unlike the other best BlackBerry web browsers on this list. It is still considered as a moderate browser by many.
UC Browser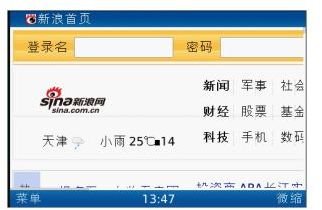 UC Browser is another BlackBerry supported browser that serves over 60 million people in more than 145 countries. Using this browser you can receive and manage your email accounts very easily. Its English version will be released very soon and the current version is available in Chinese. You also can surf the Internet with limited functionality. This is a lightweight and free BlackBerry browser for your smartphone.
uZard Web Mobile Web Browser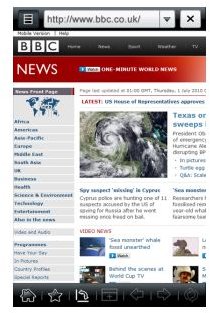 uZard is a web browser that allows the same browsing experience you'll find on the PC. This is a relatively new web browser for BlackBerry and currently supports the BlackBerry Bold 9000. uZard is a small application that doesn't need much processing power. Also it is easy to customize and use. Not supporting many BlackBerry models is a problem. However, this is still under development and it doesn't hurt to install and make a test run on your smartphone because it is completely free.
uZard Web P Beta Ver.2.0 is now available at their website for BlackBerry, Android, and Windows Mobile users. We can't expect uZard to be a tough competitor for other BlackBerry mobile phones yet, but this is a good browser to install for your phone and you'll feel the difference.
There are several browsers that have discontinued the support for BlackBerry like Skyfire and Firefox Mobile. However, BlackBerry users can still enjoy the Internet with the best BlackBerry browsers like Opera Mini and Bolt.
This post is part of the series: Best BlackBerry Web Browsers
Although there are only limited options, BlackBerry users still have the ability to select some of the BlackBerry web browsers. Read and see what they are.