How to Fix BlackBerry Facebook Issues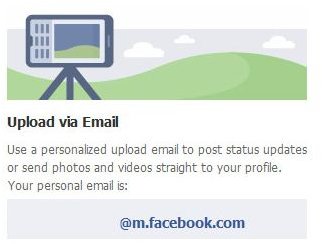 BlackBerry and Facebook
BlackBerry devices are perfect for social networking sites like Facebook because of their easy to use keyboard and camera features. There is little you can do on Facebook with a BlackBerry that you can't do with a computer. However, some problems will arise when using this combination, and you may have to reset your Blackberry or try alternate methods for posting photos. In this article, we'll discuss a few common BlackBerry Facebook issues and how to resolve or work around them.
BlackBerry Problems Uploading Facebook Photos
On my own BlackBerry, I have never been able to upload a photo directly to Facebook by using the app. When I take a photo and bring up the menu to 'Send to Facebook', it tries for a few minutes then tells me it failed. As you might expect, I found this very aggravating because I was looking forward to being able to upload photos from my smartphone directly to Facebook. I did finally figure out a way around the problem.
Facebook will actually provide an email address for mobile phone users to send photos to, as opposed to sending them through the Facebook app. Just follow these steps to get your BlackBerry Facebook email:
On your computer, go to https://www.facebook.com/mobile.
On the bottom left of the web page, you'll see an 'Upload Via Email' section and it'll list your photo upload address.
Add that email address to your contacts and give it a name like 'Facebook Photo'.
Now, when you take a photo, just choose 'Send via email' and send it to the Facebook Photo contact.
The subject of your email will default to the filename, but you can change it to display whatever you want for the photo caption on Facebook.
After a couple of minutes, you'll get an email confirmation from Facebook that your photo was received, then it'll show up on your Facebook account under Mobile Uploads in the Photos section.
(Image credit: Facebook.com screenshot)
Update the Facebook App
If you are having BlackBerry Facebook issues, it could be that you're using an older version of the app. I've found that the BlackBerry isn't always good about notifying you of software updates so you may be running an outdated version and not know it.
From your BlackBerry, just go to https://www.facebook.com/mobile and it'll provide a link to download the latest version. After you install it, try getting back on Facebook and see if the issue still exists.
Facebook Locks Up on BlackBerry
Every BlackBerry user should know that you have to pull your battery out and reset the device on a fairly regular basis. I compare this to earlier versions of Windows that needed to be rebooted at least once a day. I have found that the more data transfers I do like with web browsing and utilizing Facebook, the more often I need to perform a battery pull. The one app that causes my BlackBerry to lock up more than anything else is Facebook.
If your BlackBerry seems to be sluggish while accessing Facebook, such as when photos are excessive slow to load or you keep getting the spinning hourglass icon no matter what you click on, it's time for a battery pull. Once the BlackBerry starts doing this with Facebook or any other app, it could mean that you're on the way to a BlackBerry WSOD (White Screen of Death) and then you'll have to do a battery pull, anyway.