Droid vs BlackBerry: The Battle Begins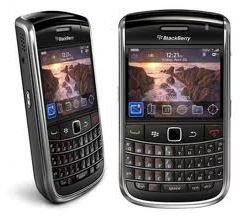 OS Overview
Research in Motion, the company that designs, manages and manufactures BlackBerrys, began making the devices in 1999. The first BlackBerry devices were simply two-way pagers, but by 2002 they had released one of the first true smartphones. The first BlackBerry devices that used a trackwheel for input evolved into trackballs, trackpads and even full touchscreen versions. BlackBerrys cornered the corporate market early, making it the device of choice for those looking to stay connected to work email while on the go.
Android began at a small software company called Android Inc, which was acquired by Google in mid-2005. Google came together with a number of other companies to create the Open Handset Alliance, to create a set of open standards for smartphones, and the Android OS was the first product of the alliance. The operating system is based on a version on the Linux kernel and was first released on smartphones in 2008. After stumbling out of the blocks, Android devices began to pick up speed in 2010 and today it is one of the most popular smartphone operating systems out there.
Android vs BlackBerry: Hardware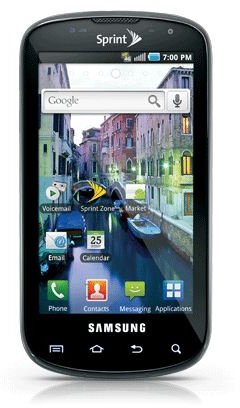 While all smartphones, including Android and BlackBerry devices, have a lot of similarities, one of the largest differences between Android and BlackBerry devices is in the physical phones themselves. Since BlackBerry devices are all made by one company, at any given time there are five or six active series of devices that you can choose from. A few of these series have devices that look and perform similarly, leaving you with only three or four real choices. Android, however, is an open operating system, meaning that many manufacturers can create Android devices. This means that Android has, at any time, dozens of different active designs from numerous different handset manufacturers. You are far more likely to find a device that fits your personal preferences under the Android umbrella than you are looking at BlackBerry devices.
However, there is a flip side to this argument. Since RIM produces all the BlackBerry devices, the quality is fairly similar and after some hiccups in 2008, almost all of the current BlackBerry devices have excellent quality. With Android devices, you are generally alright if you stick to major manufacturers like Samsung and HTC, but after that there is a wide range of device quality, and it will only get worse as the OS gets more popular.
For me, diversity is king, but I can understand the other side of the argument so we'll call the first category in this battle of Android vs BlackBerry a tie.
Android vs BlackBerry: OS Design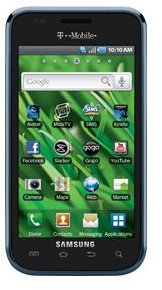 The overall design of both the Android and BlackBerry operating systems is somewhat similar, with a large page or pages of listed applications that the user can choose from. Android was designed from the ground up with a touchscreen in mind, so it tends to work seamlessly with touchscreen only devices. The BlackBerry OS, even the latest version, still supports devices that use a trackpad and QWERTY keyboard as input methods. If you require a physical keypad, this makes a BlackBerry a no brainer. If, however, you are ok with using a touchscreen device, navigating through an Android operating system is just a little bit simpler. Android also lets manufacturers create overlays, like HTC's Sense UI and Samsung's TouchWiz, that customize certain functions of the operating system. While this isn't always a good thing, in some cases having a third party make improvements can really make a device shine.
Due to its versatility, and the fact that QWERTY devices aren't in as much demand, Android will take the "OS Design" category.
Android vs BlackBerry: Networking

One of the biggest advantages to having a smartphone is the ability to stay connected to everything and everybody that you find important. Android excels in interfacing with social media programs like Twitter and Facebook, along with numerous other smaller ones. Android also gives you a combined inbox for messaging and email, so you don't have to keep searching for the right inbox for a given conversation. These applications are easy to use and come preinstalled, so you don't have to do anything other than log in. BlackBerry has held the lead in email delivery, especially when it comes to corporate email as many companies use BES technology to manage a fleet of BlackBerry smartphones. When you want to backup or sync your device, there is nothing simpler than using the BlackBerry Desktop Software. The latest BlackBerry software also features the Social Feeds application, which integrates all of your social networking feeds into one simple application.
Just like it has for years, BlackBerry takes the lead in this category, especially if corporate email is important to you, but Android is slowly closing the gap.
Android vs. BlackBerry: Upgrades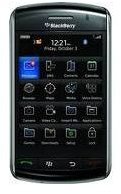 When RIM releases a new operating system, not only do all future devices come out with the latest software but generally the last few devices are able to be upgraded, as RIM can plan ahead. With Android devices, the upgrade process is not always that simple. Once new software comes out, it can takes months or years for older devices to be able to be upgraded, since the manufacturers have to alter their overlay and approve the latest software. This can lead to brand new devices coming out with severely outdated software. You will often see people resorting to hacking their Android smartphone in order to get a version of the latest software on it, which is great if you feel comfortable doing that, but not so much if you want to keep your warranty.
By keeping everything under one roof, RIM's BlackBerry takes the "Upgrade" category in this battle of Android vs. BlackBerry.
Android vs BlackBerry: Applications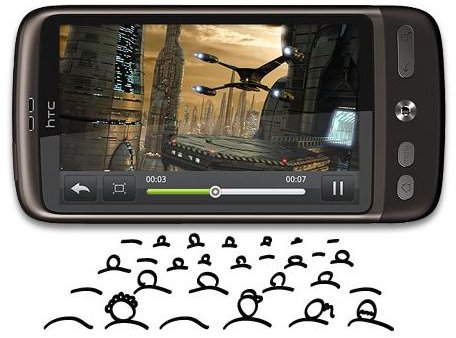 These days, the most important thing about smartphones is their access to applications, or apps. These apps are simply small programs that you can download to your device. They range in price from free to dozens of dollars, depending on what the creator wants to charge. Both BlackBerry and Android have a marketplace, but after that there is really no comparison. BlackBerry has a good selection of applications and a central location online where you can browse all of the apps at your leisure. While Android lacks a central online location, it just has a list of top apps, the sheer number of apps available for Android devices leaves BlackBerrys in the dust. Some Android apps are only available for certain types of devices, but most will work with any Android phone.
The Android Market just keeps getting bigger, so Android wins the "Apps" category in this battle of Android vs. BlackBerry hands down.
Android vs. Blackberry: Popularity and Market Share

Being part of the crowd isn't something that everyone strives for, but when it comes to smartphones it is a desirable thing. When a platform becomes popular, you are more likely to find applications, accessories and general support for it. When a smartphone platform starts to die, it can be really difficult to find anything for the phone (remember WebOS?). In June 2010, BlackBerry had an 18 percent lead in U.S. smartphone market share over Android. By Nov 2010, they were in almost a dead heat. Android has come alive and is being offered in some wonderful devices for not a whole lot of cash. If this trend continues, even for just a few months, it could be difficult for BlackBerry devices to stay relevant in the consumer market.
This isn't even close. Android is currently on fire in the U.S.
Android vs. BlackBerry: The Verdict

If you don't currently have a smartphone, either a BlackBerry or Android device will simply blow you away. They both offer all of the basic things that smartphone buyers look for. BlackBerry devices do excel in a few important categories, but the overall smartphone experience comes through slightly better in Android devices.
Like anything in life, change is the norm in the cell phone world, and RIM isn't blind to its loss of market share to Android and iOS, so it will be interesting to see their strategy for getting back to the top. Keep your eye on new BlackBerry releases for some interesting features, but if you need a smartphone today, in the battle of Android vs. BlackBerry, I'd recommend an Android device.