Facebook Chat for BlackBerry – Best Mobile Instant Messenger Options & Apps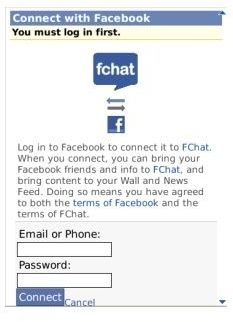 Mobile Social Networking BB Style
Keeping in touch with contacts, potential clients, friends, and family members on one of the most popular social networking sites is easier than you might think. There are several quality applications that incorporate Facebook chat for BlackBerry users who want to stay connected on the go. Do more than simply update your status. For business owners and professionals it's a great tool to use to build up your brand or reputation. Increase overall credibility and trust levels by adding the option for one-on-one correspondence. The ability to communicate on a frequent basis will help form deeper relationships with clientele and colleagues.
Facebook Chat for BlackBerry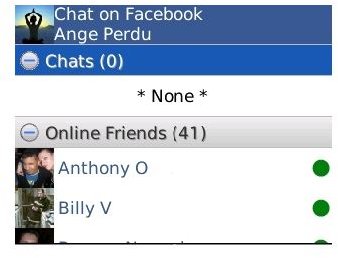 Three notable standalone applications for BlackBerry users who want a separate built in mobile instant messenger are Chat on Facebook, Chat for Facebook, and FChat. Although the names sound similar each of these apps offer various features to socialize and connect. Chat on Facebook by Smarter Apps provides users with an easy to use Facebook messenger. Log in to your account and view online friends available for conversation. Settings can be customized to show pop-up messages, LED indications, vibrate, and play alert sounds. It also has a nice interface with friend's profile pictures visible. Users simply scroll down their buddy list and click to initiate chat. There are no additional bells and whistles with this app.
Chat for Facebook by mSonar is a slightly more basic version. The graphics are minimal. This application allows users to chat outside of the Facebook website using their mobile IM. Friend's images are displayed along with LED and vibrate notification options. The only downside is the slow loading friends list upon log in. It can take a few minutes before a BB owner's entire roster appears. Users looking for something free and simplistic might prefer this app over others.
FChat by Shendz is an advanced Facebook chat for BlackBerry. This application was designed specifically with BB messenger users in mind. The features make the most of your mobile time by implementing chat history recall, buddy search options, and a handy auto reconnect when disconnected from the Facebook server. FChat also notifies your friends when you're online. Geared towards more serious networking this app costs $2.99 USD.
Other Mobile Instant Messenger Options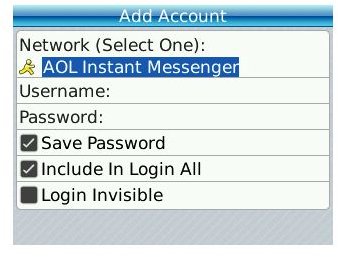 When it comes to Facebook chat for BlackBerry users are not limited. Applications like BeejiveIM and Nimbuzz are also great options. These apps give individuals the ability to chat with friends on various social networking sites and add buddies from popular instant messengers all in one app. The BeejiveIM app lets users communicate with friends on AIM, MSN, Yahoo, Google Talk, ICQ, Jabber, Facebook, and MySpace. The initial set up process can be tedious but once logged in it's easy to use. The clean interface displays icons for each account. Clicking on it will instantly log in and bring up available buddy lists.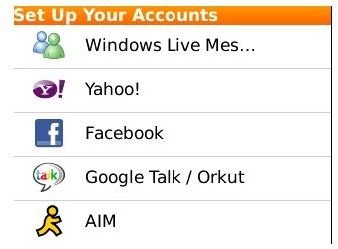 Nimbuzz is a completely free app that offers the same options as BeejiveIM. There's also a special feature that notifies users when mobile contacts are using the app so they can save money on texts (SMS). This makes it an excellent app for those users who want to cut back costs without losing quality. All the BlackBerry applications mentioned above integrate Facebook chat for maximizing your ability to connect with important contacts.