Free BlackBerry Email Software, Download Free HTML Email Apps for BlackBerry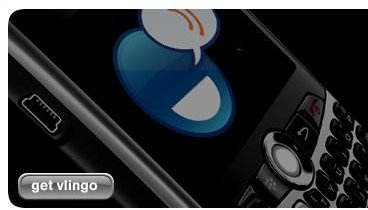 Free BlackBerry Email Software
The BlackBerry smartphone comes equipped to provide mobile professionals with quick email access. Email is delivered via push technology to your smartphone and synchronizes with your desktop mail. There are a number of processes that can be performed on BlackBerry phones e.g. Emails can be viewed with embedded HTML, including images, page layout, and text formatting. Certain emails can be flagged so that emails can be spotted quickly. Also, users can add, remove or rename folders right from their smartphone and those changes will be automatically updated on their mail server. View the BlackBerry Website to learn more on email functions.
There is a wide variety of free BlackBerry software for email than can be downloaded off the internet. These apps aid in optimizing email activity and performance for people on the go. This article will list some of these amazing software options that enhance the quality of an email sent from your BlackBerry as well as the accessibility, functionality and speed.
Vlingo
Vlingo - Short for voice lingo, is an accurate voice to text application so that you can speak your emailing tasks into action. Through its 'ActionBar' you simply speak to your BlackBerry to create and send an email, text message, status update, memo and much more. It has exceptional voice recognition technology, intelligence and speed to keep you connected with people, work and other important activities. For convenience you will need to assign one of your BlackBerry device keys as the 'ActionBar' to activate the app.
View Demonstration and Download on your PC or click BlackBerry Web Browser Download and see Reviews.
BB NotePad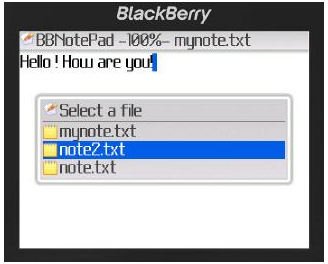 The BlackBerry phone introduces the MemoPad feature which can be quite limited for creating detailed full length documents. BB NotePad offers an alternative; it is a free text creator /editor application with eight font formats and three font sizes that you can use to write extensive documents for emailing purposes. It also allows you to create, edit and save files as text on your BlackBerry memory or SD card which you can open directly on any computer. You can also send files, notes and memos using Bluetooth to other handheld devices.
Download by scanning QRcode barcode link . Also see Reviews.
Beam Reader
Opening attachments with certain file extensions on your Blackberry phone can be frustrating. BeamReader offers a solution for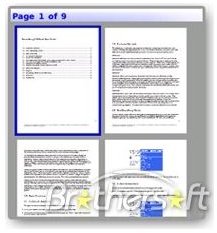 this problem for free, you can download and view any attachment just as you would on your PC. You can view PDF email attachments as well as documents stored on your memory card without any loss of quality. All of the original fonts, images and formatting is completely preserved. BeamReader is the fastest and most intuitive PDF viewing solution available for the BlackBerry platform.
10 Day Free Trial BeamReader Download. Also see [Reviews](/tools/- http:/www.blackberryforums.com/aftermarket-software/153678-beam-reader.html).
Capture It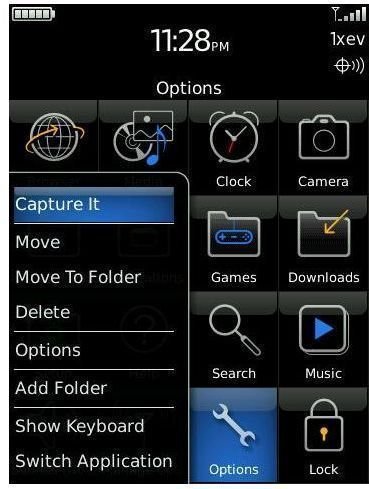 When you open any document, file or image on your BlackBerry phone's screen this app captures the image, duplicates and saves it as a jpg file making it easy to attach and open in email documents. It is recommended that you set this app as a convenience key once you have installed it to your BlackBerry phone.
View Demonstration and Reviews & Free download Capture It.
Bolt Browser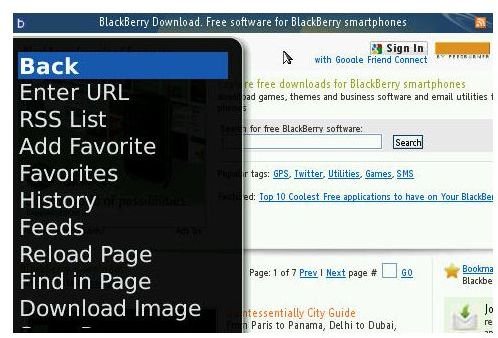 This app can be very useful when creating emails that require research or data from the web. If you find the default BlackBerry Web browser too slow, Bolt is offering a faster alternative. This browser loads fast and utilizes similar shortcuts as Opera Mini to scroll, zoom, and navigate through Web pages. Once you have accessed the desired web page and identified the data online needed for your email you can cut and paste to your draft page, edit and send.
See Demonstration and Reviews & Download Bolt Browser.
GridMagic Community Edition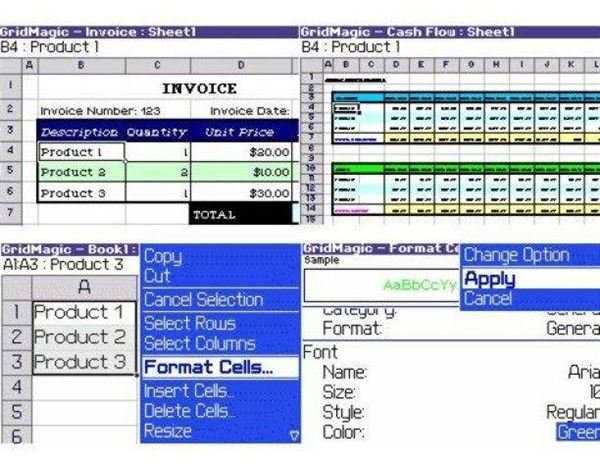 This useful spreadsheet software for your BlackBerry lets you run complex calculations and organize information into tables. You can also perform the usual spreadsheet functions such as select row or column, copy-and-paste and freeze pane. Also, this app synchronizes your spreadsheet data between your smartphone and desktop. With GridMagic, you can access and update your spreadsheet data anywhere, any time. These spreadsheets can be emailed as Excel attachments using your BlackBerry's email functionality.
Download GridMagic & See Reviews.
PocketMac for BlackBerry
Pocketmac was created to synchronize the BlackBerry smartphone with a Mac. It is a robust app that syncs your address book, calendar, tasks, notes, and email between your BlackBerry and Mac.
Download PocketMac & See Reviews.
Facebook/ Flickr/MySpace/Twitter
Social networking sites can be useful applications for email activity once they have been downloaded to your BlackBerry phone. For example forwarding email attachments from your BlackBerry phone can be sent directly to contacts on Facebook, Flickr, Myspace or Twitter. It is a quick and convenient way to share links, files and images and also keep in touch with friends and family all the time.
To download these networking sites click - Facebook/ Flickr/MySpace/Twitter.
Conclusion
There are many software and downloading options online for free BlackBerry email apps. Based on your profession you may require unique applications to perform certain email tasks. If you were to explore popular search engines online, there is a good chance you would find exactly what you need. The BlackBerry smartphone is a versatile device which has numerous applications available from BlackBerry App World and other third-party sites online. Emailing activity has become quick, easy, resourceful and even fun from your BlackBerry.
References