A Complete Guide to the BlackBerry Torch 9800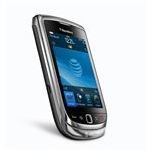 The BlackBerry Torch 9800 is a strongly built slider phone that's most like the BlackBerry Bold 9700. Its shape, size, dimensions and QWERTY keypad are similar to the Bold but it has a touch screen and the keyboard slides out. The front of the device is covered by the 3.2 inch capacitive touch screen with optical track pad, menu, back and end buttons just below the display. The phone accommodates a fantastically clicky keyboard and a 5 megapixel camera with LED flash and video capturing capabilities. Other key features include the BlackBerry 6 OS, an improved browser, upscale user interface, thoughtful changes in basic design and enhanced multimedia capabilities.
The BlackBerry Torch's sluggishness and its low-resolution screen limit its efficiency. To add to the woes, the smartphone only allows applications to be saved on the phone's main memory.
BlackBerry Torch's Key Specifications
**
Software: BlackBerry OS 6
Dimensions: 4.37 x 2.44 x 0.57 inches (111 x 62 x 14.6 mm) and Weight: 5.68 oz (161 g)
Display: 3.2-inch Color HVGA+ capacitive touchscreen, 360 x 480 pixels with multitouch
Memory: 4 GB storage, 512 MB RAM
Processor: 624 MHz
Battery: Standard Lithium Ion, 1300 mAh that offers up to 5.30 hours of 2G talktime
3G network connectivity
Wi-Fi
Bluetooth
GPS
Organizer
Media player
Tethered modem
Social feeds
BlackBerry Messenger
Simultaneous voice and data
Instant Messaging
Email and text messaging
Check out our BlackBerry Torch 9800 review for more information on specifications and details.
BlackBerry Torch 9800 Comparisons
Here we have rounded up the articles where the BlackBerry Torch is compared to other great smartphones.
BlackBerry Torch vs. iPhone 4: The BlackBerry Torch is the latest smartphone by RIM that's packed with a fantastic keyboard and BlackBerry OS 6.

On the other hand, the iPhone has completely revolutionized the mobile phone industry. Design wise, the BlackBerry torch is compact and the iPhone 4 is slimmer and display wise, no one can beat iPhone 4's retina display. Follow the link to know, which capable device emerges as a winner.

What's the Difference between BlackBerry Storm and BlackBerry Torch: Both these devices belong to RIM. Learn how these two differ in looks, features and performance.

BlackBerry Torch vs. Other BlackBerry Models: BlackBerry Torch is the latest offering from RIM. Let's compare it to other BlackBerry models to see how it stacks up against them.
BlackBerry Torch How-To's and Guides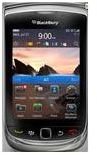 If you need help for using your BlackBerry Torch, the following articles offer great advice.
BlackBerry Torch Tips & Tricks: The BlackBerry Torch is a new phone and you'll need help to steer through its features and extract the phone's hidden capabilities. This article offers tips on saving battery, accessing and navigating the menu, locating the convenience keys, and using the phone's built-in applications.

BlackBerry Torch User Guide: Learning to operate the BlackBerry Torch can be quite intimidating for users as it has many features and options. This article tries to help in getting the most out of the Torch's features like navigating through the phone, making calls and customizing it.
BlackBerry Torch 9800 Applications
The BlackBerry Torch is a pretty cool device with a perfect combination of an ergonomic keyboard, a touchscreen, and a trackpad that allows some quality app interaction. There are numerous apps in the market that are compatible with OS 6 and the Torch. Check out the following articles that list some of the best social networking, navigation, organizing tools and game apps.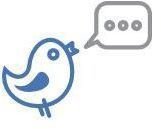 Top Ten BlackBerry Torch Apps: The article highlights applications such as Tether, OpenBreak, DailyHoroscope, EverNote, BerryWeather, Learn, RealEstate, ScoreMobile, EBay and Ka-Glom. Take a look.

Best Free Apps for BlackBerry Torch: This article highlights some of the best BlackBerry Torch applications like Foursquare, CaptureIt, Plug It In, Google Maps, and Bit.lify that cost nothing.
BlackBerry Torch 9800 Accessories
Mobile phone accessories improve the BlackBerry experience! The BlackBerry Torch's new form factor means a whole new set of accessories. The following articles list various accessories that enhance the style quotient of your Torch.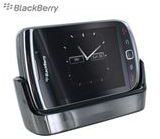 Best Charging Dock for BlackBerry Torch: A charging dock is an essential accessory that every smartphone owner should have. This article highlights some of the best docks available for the BlackBerry Torch.

Best Cases for BlackBerry Torch: Cases are mobile carrying options like pouches and holsters. This articles complies the best carrying options for your BlackBerry Torch.

Best BlackBerry Torch Accessories: Round up of the essential accessories like charging pods, portable speakers, USB power plug, case, jawbone headset, screen protector and instant Polaroid printer.
Hopefully this comprehensive BlackBerry Torch guide proves helpful to Torch users. Leave a comment and let us know!
References