How to Password Protect Your BlackBerry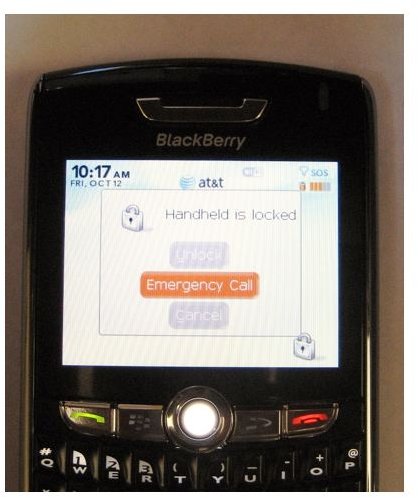 Password protecting your BlackBerry prevents your phone from being accessed without your permission. This is extremely useful if you lose your phone or you have prying eyes that you do not want to access your phone while you are around them. You can modify your BlackBerry so that it automatically locks after a certain time period. You can also modify your BlackBerry to allow you to accept or not accept calls while it is locked. You can also prevent missed calls or text messages from showing on the screen of your phone when it is locked.
Password Protect Your Phone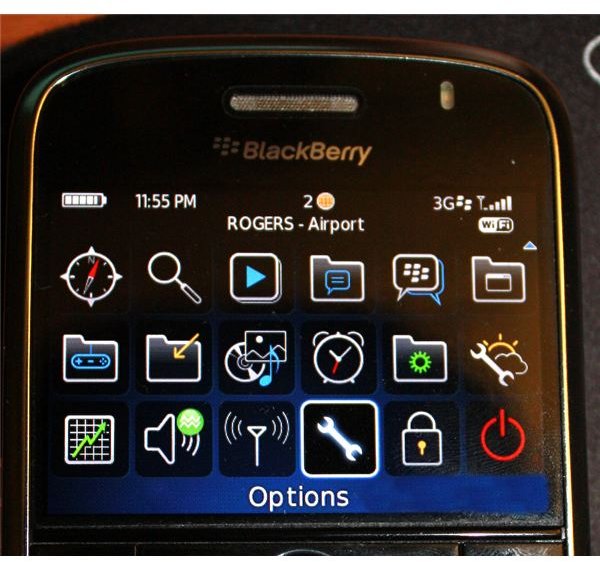 First, password protect your BlackBerry. You can also choose how to customize the locked screen to perform how you want it to.
Click the BlackBerry button on your phone to show all the application icons. Click the "Options" icon, which looks like a wrench by the way. Scroll down with your trackball and select "Security Options." Highlight and select "General Settings." Click the "Password" option and click "Change Password." Create a password that you know you will remember. Type your password in the "Password" field. Re-enter the password again and click "OK" to confirm your new password.
Please remember this password you create because if you forget it and try to login to the device, the only way to get around the password is to allow it to reset itself to factory default settings. Be cautious because this action will erase everything in your phone.
Set Options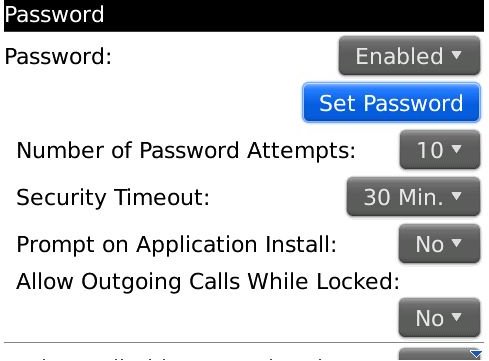 Look below the "Password" field where you just were. Set the number of allowed password attempts before the device hardlocks by highlighting the number next to the "Number of Password Attempts" field. Select a number from one to ten. Change how long you want an idle screen to stay unlocked before the lock kicks in by highlighting the "Security Timeout" field. Select a number of minutes until the screen hardlocks on its own ranging from one minute to 60 minutes. Change whether or not you want to be able to make outgoing calls while the password protect is on by selecting the "Allow Outgoing Calls While Locked" field. Select either "Yes" or "No."
Unlocking Your Phone
Press any button on the phone while the device is locked. Roll the trackball down to highlight and select the "Unlock" option. Type in the password that you created in the "Security Options" of your device. If you do not have a IT Security policy on your device, you can remove the lock on your phone completely by clicking the "Password" field under the "Options," "Security Options" then "General Settings" window and change "Enabled" to "Disable."