BlackBerry Monitoring Software Guide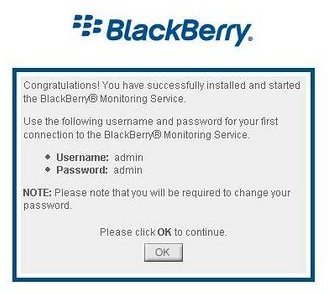 BlackBerry Monitoring Service
BlackBerry Monitoring Service is a monitoring and management tool that detects and resolves problems in the BlackBerry network. It identifies glitches in the infrastructure that may cause a disruption of service to BlackBerry devices. Potential problems are highlighted and sent to the administrator for action. The service has access to server data and data from individual BlackBerry devices. With this information, the BlackBerry Monitoring Service produces reports on usage and system load. Trends can be identified and user lists can be organized by several criteria, including PIN and date of last message forwarded. For more information about BlackBerry Monitoring Service, click on this link.
Zenprise MobileManager for BlackBerry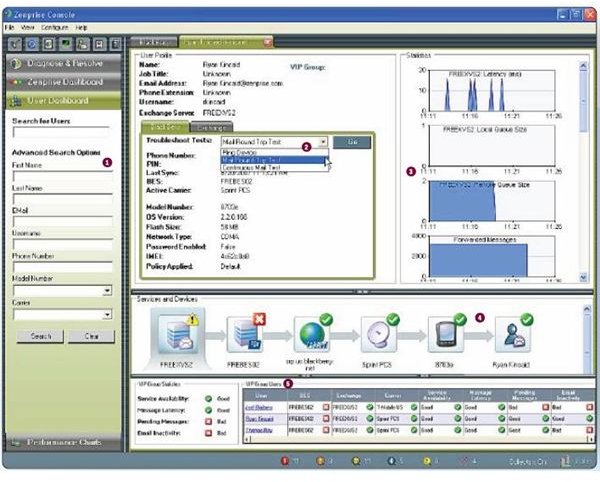 Zenprise MobileManager is BlackBerry monitoring software that allows administrators to evaluate the performance of company-owned or employee-owned BlackBerry devices. The entire infrastructure is presented on a single dashboard and features information about each device. Some of the data available includes PIN numbers, RIM SRP availability, and errors in BES log files. The administrator can remotely address issues that arise in the system to prevent downtime and increase productivity. To aid companies with troubleshooting, the software contains a detailed description of solutions to 6,500 problems that may arise. For more information about Zenprise MobileManager, click this link.
BoxTone Mobile Device Management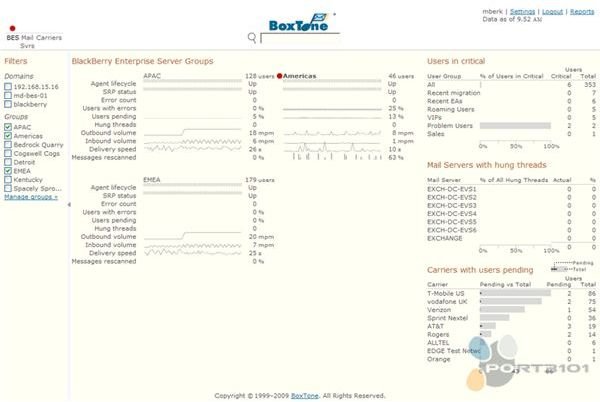 BoxTone Mobile Device Management is another BlackBerry monitoring software option that offers a lot of features. It allows for security protocols to be enacted automatically on all company-owned or employee-owned devices. This includes the ability to limit access for selected devices and to monitor how the devices are being used. The software also enables over-the-air application distribution to each device from a central hub. The BoxTone server can scale to two million transactions per hour and is capable of scaling 60 to 60,000 devices in a single instance. For more information about BoxTone Mobile Device Management, click this link.
Mobile Spy for BlackBerry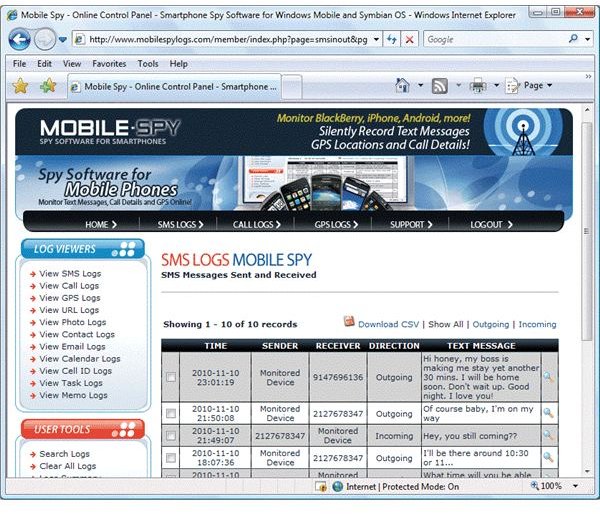 Mobile Spy is a software package and service that allows you to monitor the activities on a BlackBerry phone. The software is booted up when the phone is turned on, and it records text messages and call activity. The data is then uploaded to a Mobile Spy account, which can be accessed with a web browser. The software also records the GPS coordinates of the BlackBerry every 30 minutes, and records new contacts that are added to the phone. Photos and videos taken with the BlackBerry are recorded as well. For more information about Mobile Spy, click this link.
eBlaster Mobile for BlackBerry

eBlaster is similar to Mobile Spy. It records the activities on a BlackBerry device. The software is installed on the BlackBerry, and it produces activity reports that are sent to your email address. You can choose how frequently the activity report should be sent. It will include text messages, emails, BlackBerry messenger chats, and call logs. For more information about eBlaster Mobile, click this link.