BlackBerry Storm: Everything You Need to Know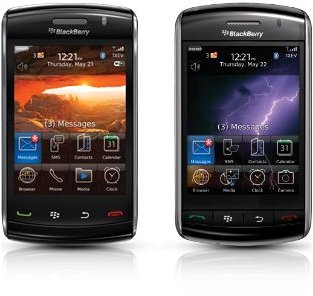 Overview
The BlackBerry Storm smartphones belong to the Blackberry 9500 series and are considered serious competitors to Apple's iPhone. Some experts believe that Storm smartphones boast enhanced business oriented features, unique touchscreen and functionalities that are not available on the iPhone. Currently, the BlackBerry Storm has two models in the market – BlackBerry Storm 9530 and BlackBerry Storm 2 9550. Since the Storm 9550 is an enhanced version of the Storm 9530, it's obvious that the Storm 9550 is the best BlackBerry touchscreen so far. Here's the usual line-up of features of both the Storm models.
Display: 3.25" light sensitive, high-resolution 480x360 pixel color display
3.2 MP camera with 2X digital flash zoom, flash and video recording
Image stabilization
WiFi: Only Storm 9550
3.5 mm stereo headset jack
Battery and Battery Life: 1400 mAHr removable and rechargeable lithium-ion battery with talk time up to 5 hours for 9550 and talk time up to 6 hours for 9530
Bluetooth: 9550 supports Bluetooth v2.1+EDR1 and 9530 supports Bluetooth v2.0
Memory: 256 MB onboard with 16 GB media card (9550) and; 128 MB onboard memory with 1 GB media card (9530).
microSD card support for memory expansion
organizer, wireless email and browser
media player
SMS/MMS
corporate data access
GPS
Though the BlackBerry Storm is primarily a cell phone and an email device, it does support a decent number of applications and accessories.
BlackBerry Storm Applications
One can really become overwhelmed with the number of apps available for BlackBerry Storm smartphones. Using these apps on your BlackBerry Storm can be an enjoyable experience. Here's a list of must-have BlackBerry Storm 2 apps that you can download on your BlackBerry device. There are plenty of free BlackBerry Storm apps out there too.
PatternLock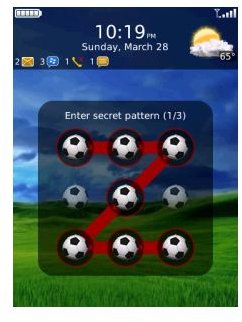 PatternLock offers a fun way to lock your BlackBerry Storm. Simply define your lock pattern and trace your finger in the pattern you drew, while defining the pattern, to unlock the device. You can lock individual applications or the whole device with this app. This feature rich lock application is completely customizable and you can buy it for $2.99. Read our PatternLock review.
Labyrinth
If you enjoyed playing the classic wooden labyrinth where you maneuver the ball to find a way to the finish hole than Labyrinth 2 Christmas Edition is a must have for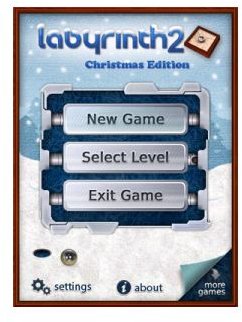 you. This simple, yet addictive, game is available at a price of $3.99. It has about 16 levels and is full of interactive objects like blocks, locks, lasers, gates, holes etc.
IM+ All-In-One Messenger
IM+ is the most widely used mobile IM apps and it allows BlackBerry Storm users to connect to Yahoo, MSN, GTalk, Skype, AIM, Facebook, ICQ, MySpace, and Twitter all at the same time. The app offers an array of unique features along with free text messages to messenger contacts, and the ability to transfer pictures, videos and voice messages. You can purchase this all in one app for $39.95.
Vlingo Plus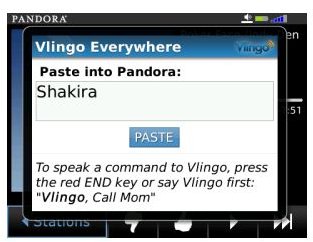 Vlingo Plus is an intelligent voice app that turns your words into action. Verbally command your Storm to send text or email messages, search the web, make calls, update Twitter or Facebook status, use BBM and speak literally to any application. This amazing app is available for $19.99. Read our Vlingo review to learn more.
BerryWeather
BerryWeather is an eye-catching weather application that offers instant access to current weather conditions in over 72,000 locations, worldwide. Additionally, it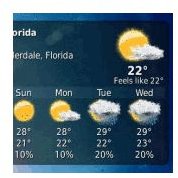 provides a detailed 7 day and 24 hour weather forecast. You can view the weather conditions of 10 locations at the same time. BerryWeather is priced at $9.99.
QuickLaunch
Awarded as the Best OS Enhancement App of 2010 and the Best Productivity App of 2009 by Crackberry, QuickLaunch is a must have app for every BlackBerry. It's currently available at a sale price of $3.99. The app easily creates shortcuts for almost every function like email, websites, SMS, apps, phone, pictures, video, audio, Bluetooth, device info, camera and many more.
Free BlackBerry Applications
BlackBerry Storm Accessories
The following BlackBerry Storm accessories will help to get the most out of your phone and prolong the life and durability of your mobile phone.
Skin Cases: BlackBerry Storm skin cases protect your phone from spills, drops, scratches and increase the chances of your device lasting. You can check out the five best BlackBerry Storm 2 cases.

Bluetooth Headset for your BlackBerry Storm: Bluetooth headsets are a must have accessory that lets you make and receive calls as well as allowing you to listen to your favorite music, wirelessly. You can find more must-have accessories for BlackBerry.

Screen Protector: A screen protector is a thin plastic membrane that protects the screen of your BlackBerry Storm from dust, cracks and scratches. Check out the best screen protectors for BlackBerry Storm.

Cradles: There are wide range of BlackBerry Storm cradles available in the market that effectively charge your handset. You can find more information on BlackBerry Storm cradles.