Review of Evrsoft First Page: Good Tool for Web Design?
What All Does It Do?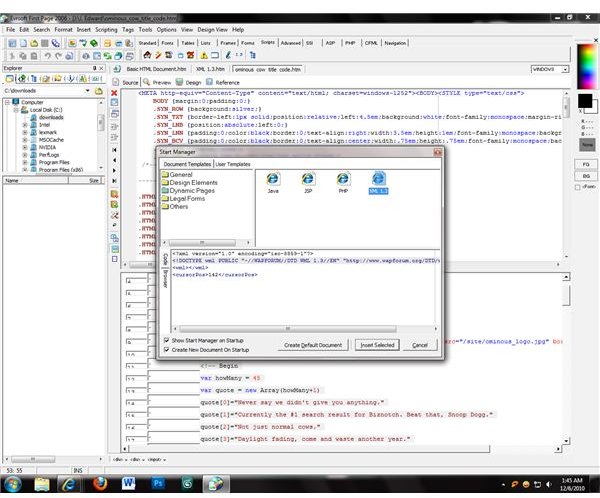 Evrsoft First Page is a full-featured website creation program that can be used by beginners and professionals alike. Its most recent edition, First Page 2006, includes compatibility with a number of web standards such as XML. A robust feature set includes PHP scripting, JavaScript, and the ability to add Flash or Shockwave movies with the click of a button.
Pages are rendered in real time as they're scripted, letting you see what your web creation will look like without having to load a separate browser. Best of all, everything is coded in the language you choose so you don't have to worry about compatibility issues once your site is uploaded. Is First Page right for you? Find out with this Evrsoft First Page review.
Ease of Use (4 out of 5)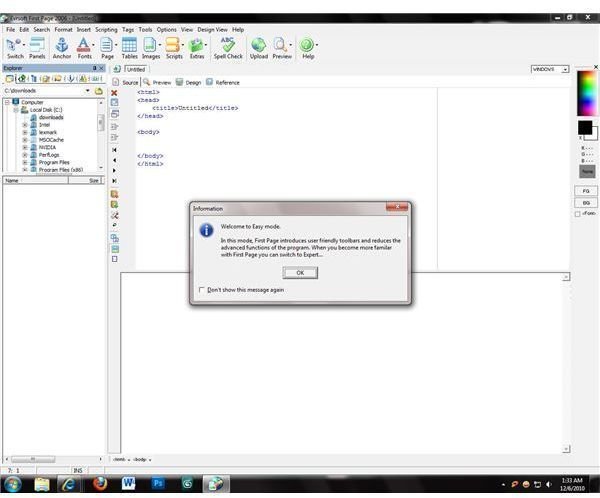 Evrsoft wanted to make First Page easy for anyone to use, and accomplished this by including several different user modes. Ranged from "Easy" to "Hardcore", the modes change the user interface to add more features or make common features easier to find.
All of the tools and other options are still available regardless of the user mode you pick, and by turning on different menus you can customize your user interface with different components from the various modes. Though it may not be perfect for everyone, most users will find a mode in Evrsoft First Page that meets their needs well.
Features (5 out of 5)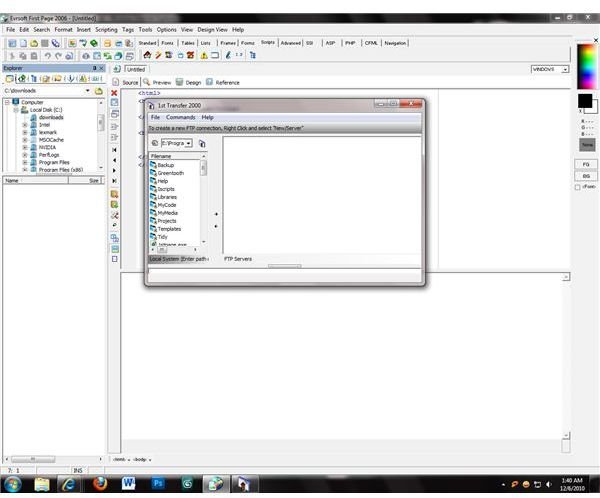 First Page contains a number of useful features that make it ideal for editing and creating websites. The program searches for code errors automatically, potentially saving you hours of debugging time, and color-codes the tags you use so they're easy to see.
Tools and common website components can be accessed from drop-down menus and have their code added directly to the page you're working on. Even uploading websites is easy with an optional FTP client that can be downloaded for free from Evrsoft's website. Provided you know how to use it, there isn't much that Evrsoft First Page can't do.
Functionality (4 out of 5)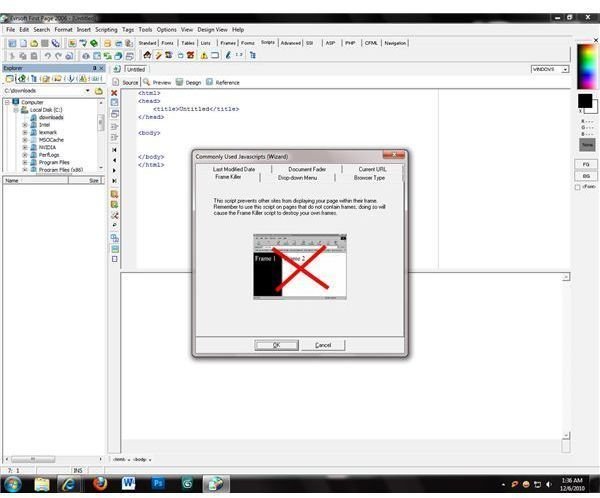 For the most part, Evrsoft First Page is easy to understand and offers useful features such as common JavaScript code that it can add directly to the website project you've got open. You'll occasionally run into problems with figuring out where certain features are located in the program or how to use certain components correctly, but that's more a problem with First Page having a large number of features than a real lacking on its part.
First Page may take some getting used to, especially if you're using the more advanced modes in the beginning. Overall, however, it's a stable program that can handle a number of different code types with little difficulty.
Value (3 out of 5)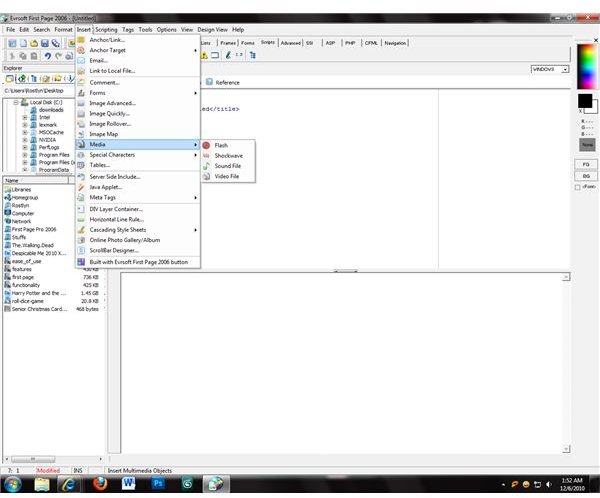 If this Evrsoft First Page review has found a failing with the software, it's the price. The most recent version of First Page was released in 2006, yet it still costs just under $60. A combo package is available that gives a year's subscription to a template site in addition to the software, but that combo is nearly $90. First Page is a powerful editor, but there are a lot of website creation programs on the market which do a good job at a lower price point. First Page offers a trial version, but it is both time- and feature-limited.
References
Evrsoft First Page 2006, https://www.evrsoft.com/1stpage3.shtml
Screenshots taken by author.