Adobe Flash CS5 Review - Is It Worth Upgrading to CS5?
Adobe Flash CS5: Worth It?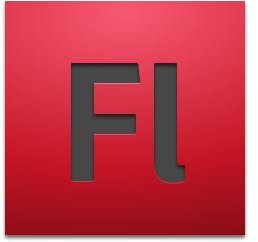 Every few years, Adobe releases a new line of products in its creative suite franchise, and the biggest question is whether or not you should upgrade. Some years, upgrades seem lackluster at best. Other years, they seem to be impossible to live without. Where does Adobe Flash CS5 fall? Are you wondering if it is time to pay to upgrade from CS4 or even earlier versions? In this Adobe Flash CS5 review, we'll examine the pros and cons of the program and its new and improved features, as well as its price vs. value. Users should be ready to be pleasantly surprised.
Ease of Use (5 out of 5)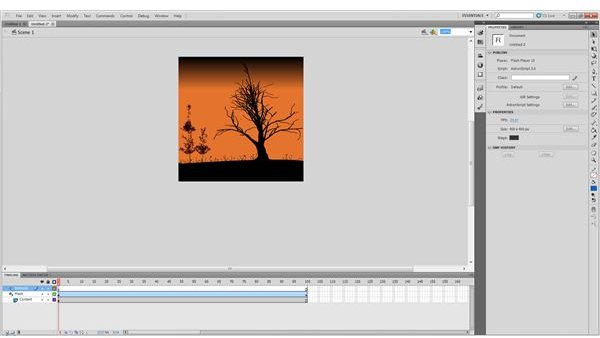 Flash isn't something that you can pick up right off the bat, but all things considered, Adobe has not overcomplicated Flash CS5 with hundreds of new features that appeal to a small amount of users.
CS5 seems to have taken the time and effort to create features such as code snippets and auto-completion in the fully re-imagined code editor, both designed to help keep coding as simple as possible, which is great for shaving time off of projects and helping newer users learn the ropes.
Like past versions, the layout is still a little cluttered at times, so users will have to take the time to figure out which panels they will need open and peck around to find how to close those that are not immediately needed. As soon as you free yourself of the out-of-the-box clutter, CS5 feels familiar and comfortable, something appreciated by those upgrading.
New Feature: Code Snippits (5 out of 5)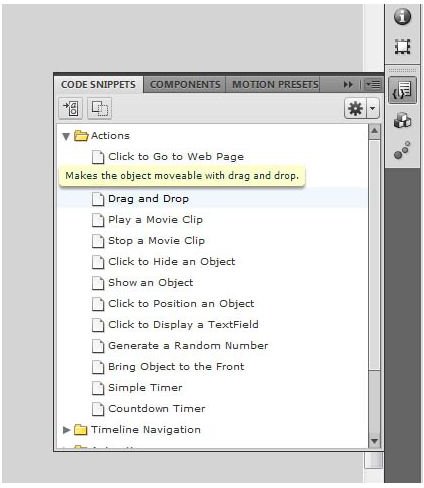 A new panel within Adobe Flash CS5 is the Code Snippets panel, a feature specifically designed to take time off of coding by providing easy access to some of the most common functions. Some of these functions include animation and video controls, loading objects, and drag and drop features.
In addition to having a large amount of presets, you can easily write your own snippet and save it within the panel. This is invaluable to people who develop templates or regularly create Flash animations.
New Feature: New Format .XFL (5 out of 5)
Flash CS5 boasts a new file format, the .XFL filetype. The .XFL file format is an uncompressed filetype that turns a Flash file up into a directory that contains XML files and information about the Flash document. This allows you to directly link an image in a Flash document, and the XFL file will copy the image and add it to your external library folder, removing the need to manually specify where the image is and the need to create a directory elsewhere.
New Feature: Text Layout Framework (5 out of 5)
One of the most anticipated updates to Adobe Flash via CS5 was the Text Layout Framework, or TLF for short. The TLF allows a user to link text fields together, and when published, the group is selectable as though it were in a single field, rather than multiple text fields. This allows for a smoother flow and easier spacing of columns and rows, which leads to more fluid, professional, and eye-pleasing designs.
Dead Feature: iPhone Packager (2 out of 5)
Flash CS5 hosts one big mistake - the iPhone packager. Adobe jumped the gun and added a small add-in program targeted directly for iPhones. Shortly after, Apple announced that they will no longer be permitting Flash applications to be delivered to iPhone, iPad and iPod touch users through the Apple App Store. While this isn't Adobe's choice, it should be noted that they didn't ask Apple for permission. Adobe assures us, though, that they're going to target Android-based technologies instead, and are working closely with Google and other partners involved in the Open Screen Project.
Improved Feature: Code Editor (5 out of 5)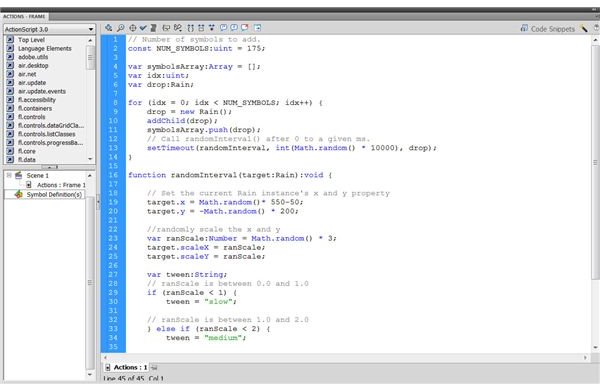 Many people know that in previous versions of Flash, the code editor has always been fairly lackluster – so much so that everyone has always found other ways, and other third-party editors to edit and write code for their Flash creations.
However, in Adobe Flash CS5, the coding has received a complete overhaul – something that users are sure to find invaluable. You'll save time by editing directly in Flash, and the automatic addition of statements and bracket closing shaves time off of the hassle of writing code.
The new editor includes a myriad of handy code-hints and auto-completion. One of the nicest features of auto-completion is that it supports linked external libraries, simply type in a line of code and all linked objects will pop up in a handy suggestion box.
Improved Feature: Inverse Kinematics (5 out of 5)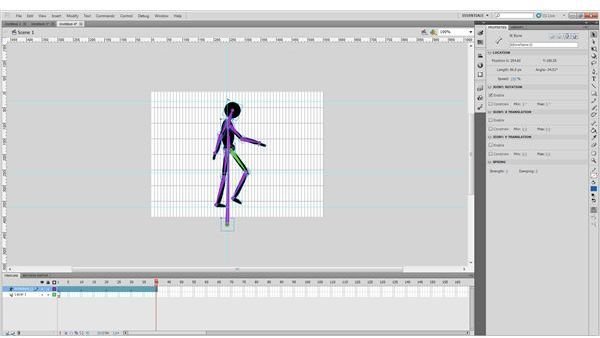 Building on the Inverse Kinematics feature that debuted in Flash CS4, CS5 adds in stunning physics, making more realistic and natural animation possible. Joints now have a springiness to them, adding a realistic movement to objects. Adjusting the strength and damping allows for bones to react with physical movement, and signals when the object is to return to its original position.
Price to Value (4 out of 5)
Adobe products are expensive, which is something their seasoned users have come to expect. Still, Adobe Flash CS5 offers an impressive amount of upgrades and new features that users are sure to enjoy. This is an incredibly well thought out version, and most users shouldn't be afraid of getting jipped if they choose to upgrade. Adobe Flash Pro CS5 checks in at just under $700, steep, but nothing that Adobe customers haven't seen before.
Overall (5 out of 5)
Adobe Flash CS5 passes with flying colors as it is an extremely polished, well thought-out program. Adobe clearly took their time with improving their existing features, as well as coming up with new features that improve the value of Flash greatly. Even with a steep price and a dead feature, the upgrade is highly recommended, especially with the promise of improved support for Android products and Open Screen Project partners.
References
All screenshots taken by Amber Neely.