Go Daddy Hosting Review: Email, Girl, Promos, and Domains
Go Daddy Hosting Review: Email, Girl, Promos, and Domains
Go Daddy is a web host, domain name seller, email client provider, and commercial web company. You have probably seen at least one of the Go Daddy commercials with cover girl Danica Patrick. Being a web host that offers so many features, Go Daddy has a lot to live up to in terms of customer satisfaction. So how does Go Daddy stack up as far as customer reviews? And what unique features does Go Daddy offer? And is Go Daddy the right web hosting company for you? Learn everything you need to know about Go Daddy, with this complete review, overview, and guide.
Who is the Go Daddy Hosting Girl + TV Commercials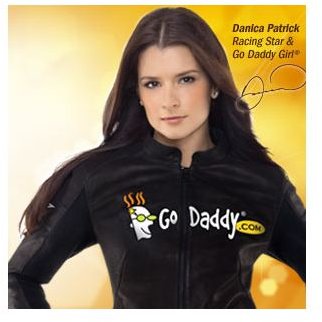 Before we get to the core of the review, we will address the common question, who is the Go Daddy hosting girl, and where can I find the Go Daddy tv commercials?
The Go Daddy hosting girl is Danica Patrick, a famous female racing icon who has competed in the Indy Car series, ARCA Racing series, and even Nascar. Aside from her stunning beauty and racing skills, Danica is likely the ideal spokeswoman for Go Daddy because she represents the concept of speed. Web hosts are constantly being judged on speed and reliability, and Danica is a prime representation of speed and reliability, due to her consistent success on the track. You can check out Go Daddy's famed Danica Patrick commercials on YouTube.
Go Daddy Hosting Review (3 out of 5)
As a web host, Go Daddy offers a unique structure compared to the majority of other hosting companies out there. Rather than using the traditional Cpanel hosting manager, Go Daddy uses it's own custom website-based hosting management system. With a traditional Cpanel host, you login to your domain's control panel to manage all aspects of your site, including FTP, email, subdomains, etc… For example, if you were using a Cpanel host such as Host Gator, you would login to your hosting administration settings using https://yourdomainname.com/cpanel. With Go Daddy, you login to your hosting account directly from the Go Daddy website.
Go Daddy's unique hosting control panel is effective, but may be a bit too untraditional for some users. With Cpanel hosting, everything that you need to administer on your hosting account is found in one location. With Go Daddy's hosting interface, you must browse through several pages (the same way you would browse through a website) to get to different administration options. Everything is linked nicely, but the interface lacks the structure of a traditional control panel, where everything is located in one spot. Some people like this web browser interface better, and others prefer the more traditional Cpanel layout.
For first time webmasters looking to choose a web host, Cpanel may be simpler. Go Daddy's interface does have a slight learning curve, and it takes some getting used to. However, once learned, it becomes more efficient.
Be sure to continue on to page 2 to learn more about Go Daddy web hosting.
Go Daddy Hosting Review Continued… (3 out of 5)
As far as speed, Go Daddy hosting is average; but like any other web host, the speed and performance that you get out of your hosting may vary with the hosting plan you go with. For example, if you were to purchase a Go Daddy hosting plan that costs $25 a month, it will probably offer better performance than the lowest priced plan.
As far as website modification speed, auto installs, and site changes, Go Daddy is average at best. In some cases, deleting a subdomain can take up to 15 minutes, and auto installing a basic script like WordPress can take up to half an hour. With most other sites, the time is slightly quicker.
As far as actual visitor side website speed, Go Daddy is good. Visiting your website, reloading pages, and even adding content is smooth, fast, and effective.
Go Daddy Domain Name Selling Review (4 out of 5)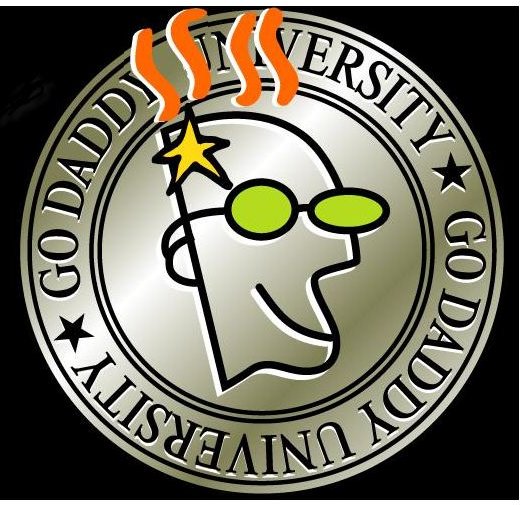 Go Daddy is also one of the web's top domain registrars. However, their domain name services are above average. The unique interface that Go Daddy has created to manage, direct, redirect, and edit domain name servers is excellent. It usually works smoothly with little to no bugs, and makes it easy for the website owner to manage their domain name and even multiple domain names. Go Daddy also offers Domain name auctions, where you can sell unused domain names.
There is room for improvement with Go Daddy's domain name buying/selling/managing system, but it's also one of the best domain name systems out there. Go Daddy is a good place to purchase domain names.
Go Daddy Prices, Plans, Features, and Promos (3 out of 5)

Go Daddy's prices are competitive for both web hosting and domain name selling. Although prices tend to fluctuate, Go Daddy is usually never overpriced for the features that you get with each plan. Plus, you can even save a couple of dollars by using some of Go Daddy's easy to find promo codes. Doing a basic Google search for Go Daddy promo codes should turn up plenty of usable codes within the first couple of search result listings.
Go Daddy is by far one of the more featured web hosts, and best of all, most features are user manageable. Meaning, Go Daddy allows all adjustments, site modifications, and account modifications to be done by the account owner. However, figuring out how to do some things on the site can be a confusing process. Be ready to read a couple of tutorials. Even so, all of this user based control may be an asset for most people, as many other hosting companies require that you call tech support to adjust account settings.
Go Daddy is not good with marketing, or maybe they are too good. After all, they are one of the top web hosts. Don't expect to not get emails from Go Daddy. In fact, expect to get tons of emails from Go Daddy, maybe on a daily basis. Every time they have 5% off of something, you will know about it. For many people, Go Daddy's heavy email marketing and advertising can become an annoyance.
Be sure to continue on to page 3, where we will wrap up the review of Go Daddy, make a recommendation, and list customer satisfaction rates.
Go Daddy Domain/Hosting Purchasing Process (1 out of 5)
Go Daddy's purchasing experience is much like their email marketing. When purchasing a domain or hosting account, Go Daddy will hit you with several offers and marketing plots, many of which you won't be the least bit interested in. It's recommended that if you are going to go with Go Daddy, read each step of the checkout process thoroughly, and examine which features are checked throughout each step of the checkout process. Chances are good, you won't need to go through the domain hosting/purchasing process often, so don't weigh this as a determining factor on whether or not to go with Go Daddy. Even so, it should be mentioned.
Go Daddy Refund Policy (4 out of 5)

Although the purchasing process is rough, Go Daddy's refund policy is slightly better. Go Daddy offers a 5 Day refund policy for domain names. For example, if you are trying to find a good domain name, but you make an impulse buy and purchase a domain that you don't want, Go Daddy will offer you a full refund, if you contact support within 5 days of the initial purchase. This is a good feature to have for people who purchase multiple domains, often.
Alternatively, Go Daddy's hosting policy is not as generous. If you should make a mistake with your hosting account, Go Daddy, will help you fix it, but may ask you to purchase an additional 3 months of hosting, and extend your contract. For example, if you accidentally cancel your hosting account, or mess up some of the core files, Go Daddy will not reset your hosting account, without asking you to sign on for an additional 3 months. For most people, this is not a problem, as domain names and websites are usually up and running for much longer than 3 months.
Go Daddy Customer Satisfaction Rate (3 out of 5)
As far as customer satisfaction and customer reviews, Go Daddy has gotten average results. Some customers are overjoyed with Go Daddy, some customers absolutely hate Go Daddy, and some customers are neutral on opinion.
One common point that many people make when reviewing web hosts is features, and whether or not the web host supports all requirements for a website. It is highly recommended that you check with the hosting company to assure that it can run your website before purchasing anything. For simple websites, Go Daddy will be easily compatible, but for more complex sites, such as PHP advanced video sharing and social networks, Go Daddy may not work at all.
Go Daddy Tech Support (2 out of 5)

The volume of tech support phone calls that Go Daddy receives has to be numerous. After all, Go Daddy is likely the most popular web hosting company. However, not all tech support representatives are helpful. Although you may get some questions resolved, there will be times that you get a representative that will straight out tell you that Go Daddy has nothing to do with that, and can't support the issue. If you ask any type of a tough question, expect to speak to a couple of tech support reps and a manager, and after all of that, you still may not get proper support.
Overall Go Daddy Rating (3 out of 5)
Average
Go Daddy is one of the most feature rich web hosts out there. Thus, if you want to do all of your web hosting and domain buying in one spot, Go Daddy may be your best choice. Alternatively, if you don't mind buying domains from one site and hosting your site at another, you may want to consider using a different web host (but buy domains from Go Daddy). With all of the features that Go Daddy offers, it does a decent job as a company. However, all of these features bring several customer complaints as well. Go Daddy has a lot to balance, and isn't always efficient as a web host. Many people may find Go Daddy's unique hosting interface to be overly complicated, with a lack of simplicity.
Overall, Go Daddy is an average web host, but a good place to buy domains.