1and1 Review of the Web Hosting Company
Web Hosting
Once you have your killer domain name there is another hurdle you have to get over before you can start building your website – the web hosting. There are an awful lot of web hosting companies out there and finding the right one for you can be a real chore. You could try using a service like Web Hosting Search or you could take a chance on the provider that you bought your domain name through which is what I did when I signed up to a deal with 1and1.
1and1 Background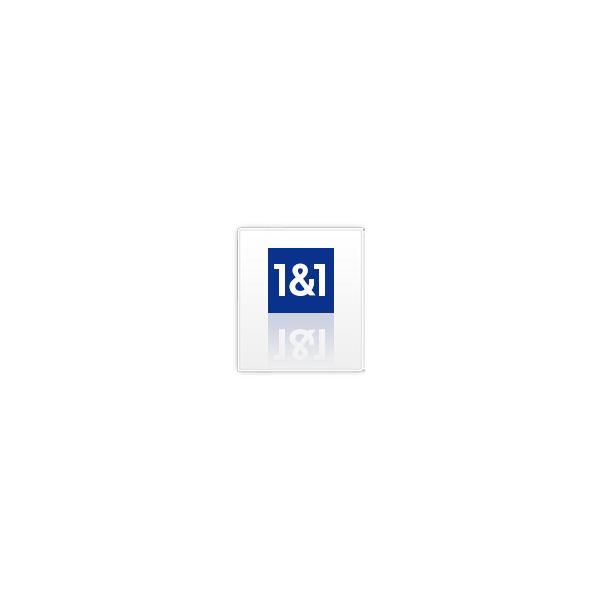 1and1 was formed in 1992 and offers a range of services including domain name purchase, web hosting and marketing. They also produce some of their own software and a number of handy analytical tools. With over 6 million customers 1and1 are one of the largest web hosting companies out there and they offer some competitive deals. Every web hosting package offers different features and most hosting companies carry a variety of different web hosting plans. 1and1 is no exception and they have packages aimed at business users and casual users with various amounts of server space, email accounts, bandwidth and bundles of free software.
Domain Names, Web Space and Traffic (5 out of 5)
Any package you get with 1and1 will decrease the cost you pay for your domain name and give you access to special offers. They frequently run promotions which offer very low introductory prices in terms of monthly fees for web hosting and bonus freebies or knocked down prices on additional domain names. In terms of web space what you require depends entirely on what you plan to do, the most basic package offers 250MB and 3GB of traffic which is easily enough for a small website. The largest package offers 20GB of space and 200GB of traffic. It is important to be careful because if you exceed your monthly traffic allowance they will hit you with additional charges. There are free web hosts out there but there is usually a catch of some kind.
Website Building (4 out of 5)
Many people are turning to professionals nowadays and it seems the demand for web developers is growing. However if you can't afford to hire someone or would prefer to do it yourself but you lack the skills then 1and1 provides a number of easy solutions. They have their own website builder software, their own blog software and all sorts of help aimed at novice website creators. They may stop short of telling you how to make money from your blog but they do also offer marketing solutions and you can offset the cost by promoting their services through the affiliate banner program.
Email (4 out of 5)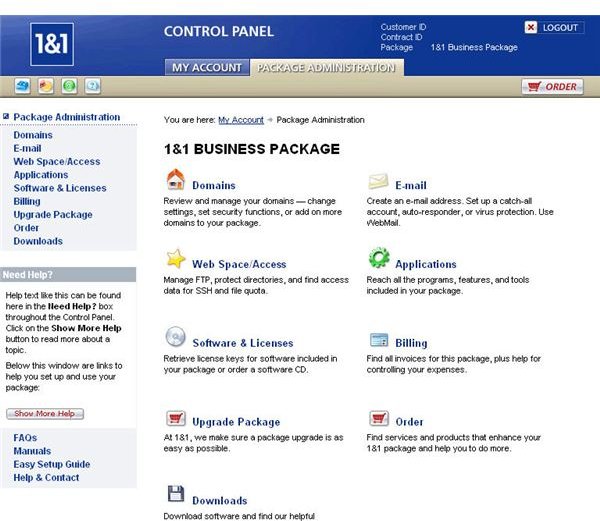 Another consideration will be the number of email accounts that come with your package. It is also worth thinking about the virus protection and spam filters for those email accounts. The packages on offer from 1and1 range from 20 email accounts with 250 aliases up to 3,000 email accounts and unlimited aliases. You can configure your email to come in through Microsoft Outlook or you can access it from any location via your internet browser. I have found their email system to be hassle free and the virus and spam filter protection is a welcome addition although, while I can have a number of separate email accounts, I have limited coverage for virus and spam filters which has become slightly annoying.
Customer Support (2 out of 5)
This is probably the one down side to my experience with 1and1. For the most part the package has served my purposes well and I have never had a problem with downtime. However when I have attempted to contact them the response has been less than helpful. They replied quickly but unless you have a very specific technical issue which can be easily solved their answers are not very useful. I wanted to know more about how their analytics work for the stats on my websites and the majority of my questions were left unanswered. Luckily I have never had a serious technical or billing issue because I have heard many complaints about their customer service from other people. The fact they offer cheap web hosting may account for the poor standard of customer support.
Overall (4 out of 5)
1and1 offer good value for money. Their control panel set up is easy to use and performing the majority of actions you might need to perform such as setting up SQL databases or new email accounts is quick and easy. Their cheap web hosting and webmail services are tough to beat. For experienced web developers there are probably cheaper options out there but 1and1 is well suited to people who are still learning about the ins and outs of creating websites. The fact they include a number of software packages for beginners is a big draw. I have considered changing my web hosting as I run a number of websites but as a complete package I find 1and1 is hassle free, convenient and competitively priced.