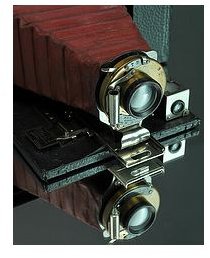 Flickr is one of the most popular web sites for finding free images. In addition to finding free images to use on your web site, there are a number of other ways to use Flickr. It is even possible to use your own images using a Flickr widget for your blog. No matter why you need free images, or Flickr, you are sure to find that this web site is perfect for your needs.
Selection (5 out of 5)
The selection of free images on Flick is phenomenal. There are literally millions of images available on this site with varying creative commons licensing. Within the last minute, while I'm writing this, almost forty thousand images were uploaded. The search results from a basic search, available at the homepage and throughout the web site, will return images that may or may not have creative commons licensing that will be suitable to your purposes. However, there is an advanced search option available that allows one to be much more specific in assigning search parameters. A tab specifically for creative commons licensing allows users to search only images that have a CC license, images that can be used commercially, and even images that can be altered.
Ease of Download (5 out of 5)
Once a Creative Commons image has been selected there are a number of sizes that image can be downloaded in. A 75x75 square, 94x100 thumbnail, a 225x240 small image, a 468x500 medium image, or the 749x800 original. The one click download option and size choices make this one of the easiest sites from which to download free images.
Licensing and Attribution Information (4 out of 5)
When images are searched using the Creative Commons licensing filter a link is readily available to take the user to a page that details what restrictions are in place for the image. This is very useful for those who may be confused by what images may or may not be used for.
Attribution is a bit more difficult as the exact way a user wants to be identified is not always readily available. Most people who upload images have a user name that is easily visible, and their real name which may only be visible on their profile page.
Conclusion
Flickr is my favorite place to find free images. I find the selection outstanding and ease of use addictive.
Antique Camera Photo Credit: James Jordan from Flickr, Creative Commons License