A Complete Review of The Web Hosting Companies Godaddy and Hostgator
What To Look For
When looking for a good host, there are a few key things that you want to take into consideration. The first is reliability/security. Chances are, that if you are going to start any type of website or blog, you are going to put a lot of time and work into it. The last thing that you want to happen is to lose all of your information and content due to an unreliable host. The second thing to look for is functionality. When starting a website, you never know what you are going to want to do with it in the future. However, having a host that is flexible and always evolving will solve any future problems you may encounter when looking to add functionality to your site. The last is customer service. Because hosting involves numerous operations such as domain management, file management, and uptime; it can often get complicated. Having good customer service will save you a lot of stress and headaches because it is very likely that you will have to use it at some point. Even if you are very knowledgable with computers and the internet, each host has their own template and accessability format making it confusing at times.
Two extremely popular hosting companies that have gained the attention of many website owners are Godaddy.com, and Hostgator.com. Because these two sites are the most popular, chances are that you will go with one of them. However, there are some things you should know about each one before deciding which is best for your website. Below is the review.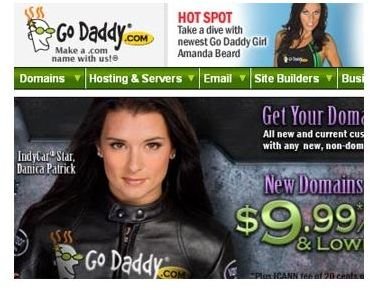 Godaddy (4 out of 5)
Godaddy is probably the most highly advertised hosting company in the United States. It is one of the only hosting companies that you will see on television, so that alone gives it an edge in drawing clients. But how does it perform overall?
Reliability/security with Godaddy is average. The uptime is decent for such a big company, meaning that your website will load and perform in an efficient manner. Godaddy offers many security options as well. However, most services that they offer, you will have to pay extra for. Godaddy most likely will be one of the most reliable companies to host with, due to its funding, and number of clients. Don't expect it to go out of business or fall off because it has already seen a tremendous amount of success.
Functionality with Godaddy is overall excellent. Any service that you can think of, Godaddy offers or supports. They also provide both linux and windows hosting.. a feature that many hosts do not yet feature. If a new upgrade of a program comes out, Godaddy is very fast at providing the latest version. Other notable features include: built in ftp client, complete domain control, many freebies such as adwords credits, and facebook advertising.
Customer Service with Godaddy is average. Phone support wait time is very minimal. Because they have a fairly large employment base, you will more then likely get through to a representative within five minutes of placing the call. As far as knowledge goes, many representatives that you may encounter could use a little more training.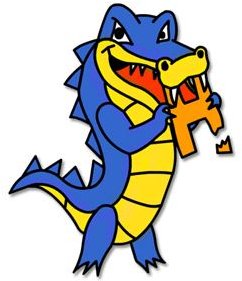 Host Gator (5 out of 5)
Hostgator is a company that has been in the hosting business for a while now. However, they are not as well known as Godaddy due to the lack of televised advertisements. They do have a fairly large amount of clients, and for good reason.
Reliability/security with Hostgator is good. The uptime is phenomenal. Hostgator does not offer as many little security options and addons as Godaddy. But, most services with hostgator come free, with your service plan. Don't expect Hostgator to go out of business anytime soon, as they are a fairly large company also. If you were to read reviews posted all over the internet, you will find that Hostgator very rarely dissapoints.
Functionality with Hostgator is excellent for the services that they do offer. Although they do not carry as many auto-install programs as Godaddy, if you have the knowledge to install a program from scratch, you should have no problems with functionality. Hostgator jumps on updates just as well as Godaddy. Hostgator uses a program called fantastico to auto install programs, as Godaddy uses its own branded program.
Customer service with Hostgator is average. You are looking at a longer wait time to get through to Hostgator phone support as they do not have the employee base that Godaddy does. However, they offer anytime support through instant messaging. Hostgator reps have proven to be a bit more knowledgable then those of Godaddy.
Final Thoughts
Although one service cannot be clearly recommended as much of the decision will depend on your own personal preferences, they both are very good hosting companies.
Some last minute notes that one might want to take into consideration are that Godaddy is a highly advertised interface; meaning that Godaddy is always trying to sell you something. They are also known for things such as autorenewing your service, even if you tell them over the phone to turn auto renew off. You will want to make sure that you personally have made sure that such services are switched on or off. Godaddy features an interface where everything is done on the Godaddy website itself.
Hostgator is more of the type to sell you service, and leave you alone. They do not consistently try and sell you things. There are not as many little options with them, so tweaking individual elements should often be done with the advisory of a service rep. Hostgator features a more personal interface where everything is done within your url domain name.