Social Media: Traffic Increase - Tips That Work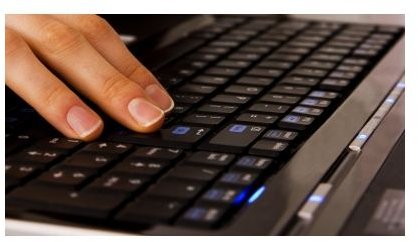 Each blogger or website owner would love to see an increase in traffic. Attracting readers and keeping them interested features among the most difficult tasks that all web experts are faced with.
The good news is that social media have brought yet another advantage – an easy and simple method to promote a website or a blog and to increase its visitor figures. Various strategies can be used to promote a specific piece of content or the website altogether.
Even better, social media can be used to attract targeted traffic–namely, readers who are interested in the specific topic and who are likely to keep coming back to the website or blog they have just discovered.
Using a Personal Profile for Promotional Purposes
Each individual can use a personal profile to promote a website or a blog. The social media that are expected to yield the best results are Facebook, Twitter, MySpace, and Digg. Some of their features have been especially designed for the promotion and marketing of content.
Using a personal profile to share links will give people in your network access to the specific piece of content that you are recommending. If one of your followers finds the piece intriguing, that person could share that message and promote it among a network of other social media users.
The simplest way to promote content and to boost traffic is the usage of a personal social media profile. Yet this strategy is far from the most effective one.
On-site Buttons
Facebook, Twitter, and other social media have designed buttons that can be positioned on every website or blog. These buttons enable readers to share with others the content they have liked.
The Facebook 'Like' button is a very effective tool that can help you increase traffic. The best part about it is that readers themselves will do the promotion and will be involved in increasing your audience.
Twitter has also developed an easy sharing button. You need no programming skills to place it on your website. The button enables everyone to share an intriguing link without leaving the website or blog.
If you perform a simple web search, you will discover some combined widgets that permit the sharing of content in a number of social networks. These options are very user friendly and efficient in terms of getting people to know about a specific piece of web content.
Special Website and Blog Pages
Facebook allows you to create a special page dedicated to your business, website, or blog. These pages can also function great in terms of increasing traffic.
The most important aspect of the process to remember is that the page has to be intriguing, updated frequently, and feature high-quality multimedia. These criteria are important in terms of keeping readers interested.
Such profile pages describe the website or blog in detail and allow for direct interaction with readers.
Content and Interaction
Remember that social media traffic increase tips will be effective only if you interact with potential readers on a regular basis.
Social media marketing requires effort and commitment. If you have created a special page dedicated to your content, you will have to update it at least once per day. Otherwise, people will stop showing interest in your work.
Another important aspect to remember is keeping your content quality high. Write frequently, and write valuable, unique articles. Even if you manage to increase traffic, you will lose readers once you stop paying attention to your content's quality.
Social media offer excellent traffic-boost options that each website or blog owner can make use of. Use your creativity and be bold when promoting your content. You have to be both patient and original in order to stand out in the crowd. It takes some time to see the results–but once the process gets started, it will progress in an avalanche-like manner.
Image credit: FreeDigitalPhotos, Gregory Szarkiewicz