Create a Sitemap Fast and Easy: Online Tools for Sitemap Creation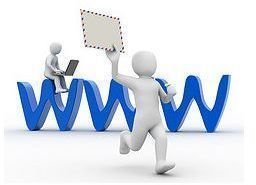 A sitemap is a list of links within your website that is primarily used to list your pages within a search engine, such as Google or Bing. These are crucial if you're trying to draw a lot of traffic to your website, as well as a great way to keep an organized list of all the pages within your website.
Today, creating a sitemap is relatively easy with the advent of both helpful built in applications within popular software and helpful sitemap generators, but this wasn't always the case. Take a look at this guide if you would like to learn how to create a sitemap and take the first step to creating a website better optimized for search engines.
Image credit: 姒儿喵喵
Sitemaps: Then
A few years ago, if you wanted to create a sitemap, you'd have to create it by hand. (If you still want to use that method, see this guide on creating a website sitemap manually.) While this wasn't a difficult task with the advent of WYSIWYG editors, if you've got a larger site, or a site that is constantly changing, it quickly becomes a task that is very time consuming. The reason it would take so much time is because the person who ran the website would have to create a list of all of the links on their website and individually link to them. This made it easy to create typos, to link to the wrong pages, or even to forget links to specific pages altogether.
Sitemaps: Now
Creating a sitemap for your website now is a process that can be done in a few moments, if not instantly. There are a ton of websites that offer free sitemap generators, which work by sending a website crawler to the main directory of your website. The website crawler then jumps from page, indexing everything it finds in a convenient XML file.
On top of readily available sitemap generators, popular HTML editors are starting to add features that automatically create sitemaps as you begin to create your website. This is a fantastic feature as you can be positive that every page will be indexed correctly as you create it. This feature is most apparent in the popular HTML editor, Adobe Dreamweaver.
How to Create a Sitemap (via Generator)
Here's a quick tutorial on how to create a sitemap using a popular sitemap generator from XML-sitemaps!
Go to xml-sitemaps.com and enter your websites URL. Please be sure to enter the top level of your website domain without any subpages. This insures an accurate indexing of your website. Your URL should look similar to this: https://yourdomain.com

How often does your website change? Weekly? Monthly? Never? Select your change frequency from the box. Here, I'm going to select monthly.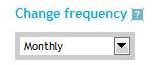 "Last modification" asks you when you last updated your website. You can choose to input this yourself if you know the exact date and time, or you can simply choose "Use Server Response" as I will be doing.
The "Priority" setting defines how important a page is on your website, 0.0 being the lowest, and 1.0 being the highest. Realistically, this setting doesn't matter much in the long run of things, and you can simply leave it checked as "none."

Click "Start" to begin generating your sitemap. If you've got a large website, this could take several minutes. Up to 500 pages will be indexed, so this is fantastic for smaller and medium sized websites.

When your sitemap has finished generating, you've got the options to download whatever file is most convenient for you. I personally recommend just downloading the straight XML file (first option, will be named sitemap.xml).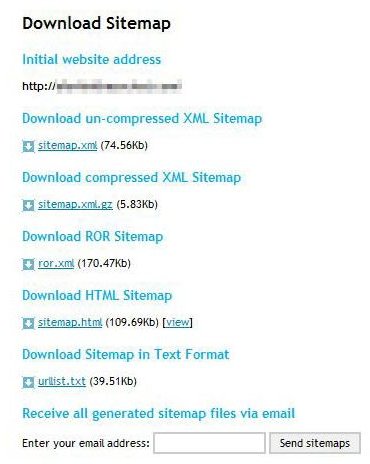 Now, all that is left to do is upload your XML sitemap file via FTP to the main directory of your website. When uploaded, it should look like this:
https://yourwebsite.com/sitemap.xml
Now, get out there and submit your sitemap to all those search engines!