Content Management Tools For Intranet: Explanation of Popular CMS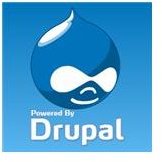 How The Proper CMS Can Benefit Your Business
When it comes to designing the perfect intranet for your company, the type of Content Management System – or CMS – you use is probably the most important factor to consider. A content management system is a set of technological process that facilitate managing, publishing and collecting digital information in a variety of mediums. A CMS will help your company collect information from multiple sources, share it among your employees, organize it, and present it to your customers. The type of CMS you use can make or break your business, so it's not a decision that you can make on a whim. Some companies take months to decide what content management solution to use. This article will serve as a nice starting point; we will briefly take a look at popular content management tools for the intranet that will, hopefully, provide a nice framework for choosing your own CMS.
There are hundreds of different content management tools for Intranets available online. They are available for different platforms and written in different programming languages. Some of them focus exclusively on multimedia presentation while others thrive in database creation and management. The CMS solutions available have more differences than similarities, which makes it nearly impossible to compare them. The best content management solution is not one that is the most highly rated or the most popular, it's the CMS that best fits your business's intranet needs. Instead of focusing on the five best solutions we will explore five of the more popular CMS software online and describe their strengths.
The Five Content Management Tools For Intranet
WordPress
WordPress is well-known blogging software that more and more people are using as a CMS because it offers more functionality than just writing and publishing blogs. Aside from it's blogging features, WordPress allows you to create and publish an unlimited amount of pages which means your intranet site design can be as fluid as you need it to be. WordPress also uses a system of categories and tags to keep track of information that makes organization a breeze and allows you to present and manage your content how you want. Wordpress can easily become a portfolio site, a multi-media site, or a news site because it is highly customizable with the addition of plugins, widgets and custom designed templates. If you plan to publish a blog, or news site then Wordpress should be the first step on your search for quality content management tool for the intranet.
Drupal
Drupal is probably considered on of the most popular and well loved content management tools for the intranet. The main code for
**
Drupal is clean and light, which means it, might require a lot of plugins to achieve the kind of functionality you want. However, many developers consider this the greatest strength in Drupal since you can pretty much build any type CMS that you desire. Drupal has thousands of modules that focus on content, administration, media, e-commerce and third-party integrations. It is ranked highest among CMS solutions for its performance and security. Drupal would be a great choice for those who need a highly customizable and stable content management tool.
eZ Publish
Known as one of the most flexible and customizable CMS solutions out there, eZ Publish is built to allow users to easily publish content like files and photos directly from the browser. This means that users and admin don't have to use html to publish content and the text editor is actually in the WYSIWYG style. This makes Ez Publish one of the most user friendly and media friendly content management tools for multimedia Intranet sites. Some of the other notable features of this CMS are bulk uploads, automatic indexing, and automatic photo formatting. This is an excellent content management tool for a business that needs a user-friendly solution for dealing with thousands of multimedia files.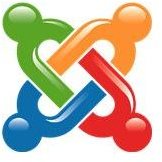 Joomla & Mambo
Joomla and Mambo are two big names in content management tools for the intranet. They are both very similar in terms of performance, security and support. The key points of these two content management solutions is how they differ. Joomla is often praised for its design capabilities with tools like dynamic form builders, multimedia galleries, chat software and its mobile plugin capabilities. It's easy to customize templates cane be customized to create dynamic and unusual web pages. In comparison, one of the greatest strengths of mambo is its focus on business. Mambo has great support for commerce website including unique point-of-sale plugins' something that many content management solutions don't have. Despite their difference in features Joomla and Mambo have similar database structures which means you can easily migrate from one system to another.
The Perfect CMS?
It's safe to say that the only common feature among content management tools for the intranet is that they can't really be compared. The first step in finding the perfect CMS for your business is to sit down and map out what kind of content you will be publishing and how you want to present it to your employees and client. Once you are certain what your business needs are, it's a simple matter of researching the different solutions available and choosing the one that most perfectly fits your needs.
References
Joomla.org
Drupal.org